Why My Dog Needs This Pool?
In hot summer, Portable Dog Swimming Pool will accompany your kids and pets to enjoy a cool and fun summer. It can also be used as a toy storage pool and a ball pool in other seasons. This pool must be a wise choice for you!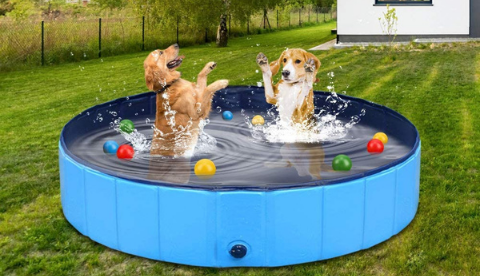 Product Details
Key Benefits
Cool Dog Pool - Despite of taking showers, Dog Pool can also provide a cool swimming pool for your lovely pets. Imaging you and your dog playing water outdoors, what a fun! Even during warm summer days, Dog Pool can cool off and entertain your dog.
Premium Quality - Dog Pool is made from high quality PVC material which is scratch-resistant. The bottom is made from stronger and thicker material for long lasting use. Also, it is slip resistant and never leaks easily.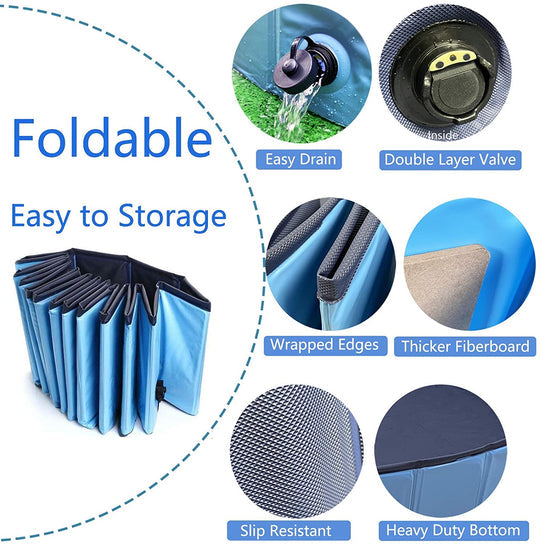 Easy Set up - You don't need to take an air pump to inflate before washing your dog. Just unfold Dog Poll and fill it with water, and then you can shower your dog in the cool pool. It is strong enough to hold water and your dog, never collapses.
Portable - After showering your dog, just open sealed drain to empty water. Allow Dog Pool dry naturally and then you can fold it for easily storage. Besides, when you are going a trip, you can take the lightweight PawRoll Dog Pool in your car.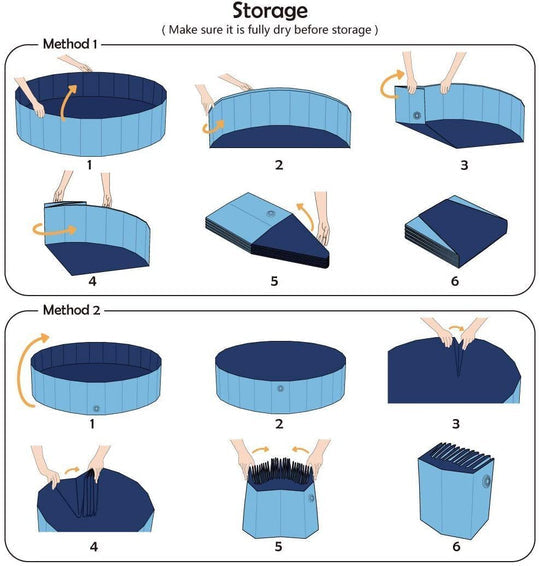 Warming Tips - Do NOT lift Dog Pool when it is full of water or let your dog bite it. Premium Dog Pool ensures durability and longevity. It can bring your dog happiness for a long time.
100% Satisfied Guarantee: We are committed to providing customer high-quality products and the best shopping experiences. If you meet any issue, just send an email to us and all issues will be solved within 24 hours.
Size Chart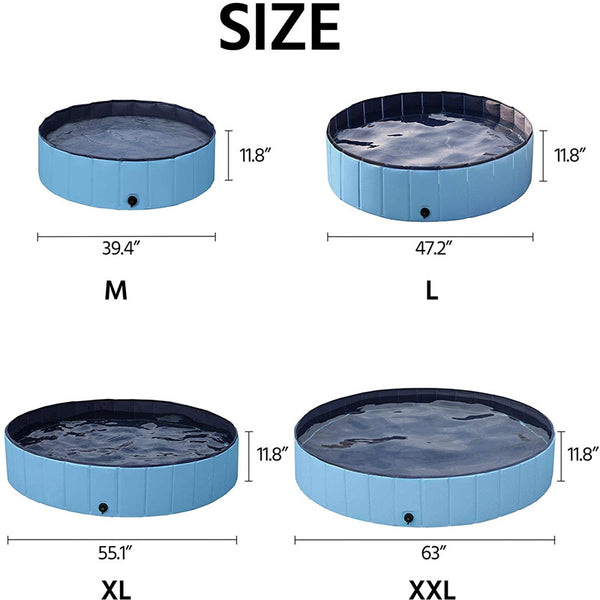 Package:1*Portable Dog Summer Pool