You know how annoying it is when you use the bathroom and SEE/STEP on litter all over the floor... 
Although you love your precious baby, cleaning up their scattered waste can be a real pain.
Introducing the Willhappys

BENEFITS
Universal Litter Catcher: The Honeycomb design captures all types of cat litter, including clay, crystal, corn, bush, wheat, and granules!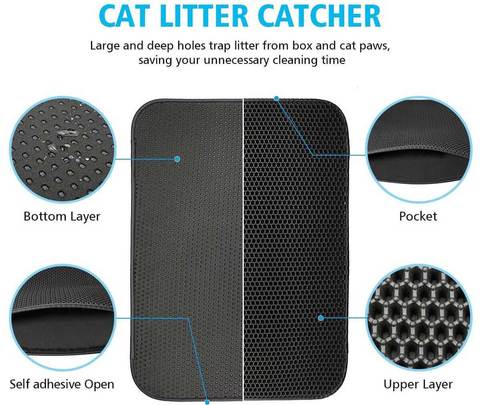 Water & Dust PROOF: The bottom layer does not allow any liquid to pass through. Protect your floors and carpets from unwanted urine stains.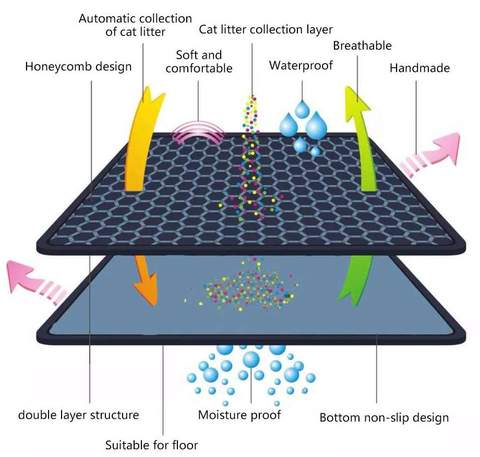 Kitty-Friendly: Heavy-duty rubber foam is safe, non-toxic, durable & soft which makes it easier for your furry friends to get in & out of their boxes.
How to Use
This litter mat has a "honeycomb" top layer that allows the litter to slide through the hole & capture it on the sturdy rubber bottom. 
To empty it:
Simply separate either end of the two layers so that the debris falls into the trash, or pour it back into the litter to re-use it.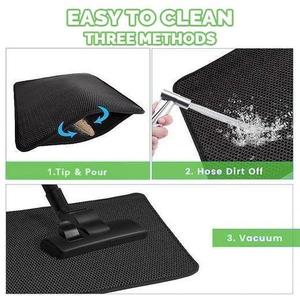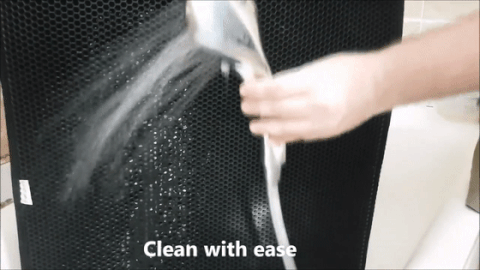 PACKAGE INCLUDE:
1x Cat Litter Mat