HICC PET Hair Remover Roller for Pet, Self Cleaning Dog & Cat Fur Removal Tool, Easy To Clean Up Pet Hair On Furniture, Couch, Carpet, Bedding, Car Seat.
HICC PET HAIR REMOVER ROLLER FOR PET FEATURES
EFFECTIVE HAIR REMOVER
This HICC PET Hair Remover Roller for dog has tens of thousands of polyester filaments.
It collects scattered pet hair by relying on electrostatic adsorption during rolling, which can effectively remove pet hair without snagging fabric on the couch, carpet, etc.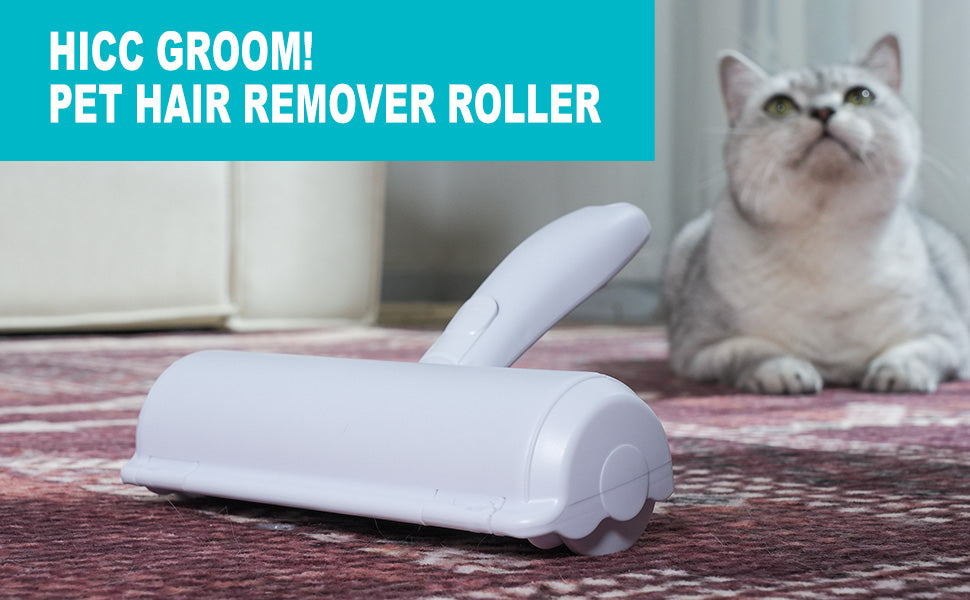 EASY TO USE
The pet hair remover has a double-sided large-area brush roller, you only need to push and pull, and the loose fur will be grabbed into the capacity dustbin.
You don't need to remove the used tape or worry about using too much tape, just a push and a pull for quick cleaning.
CONVENIENT FOR CLEANING
There is a large hair storage space in this pet hair remover roller, so you don't have to throw the collected hair timely. You can easily throw the accumulated hair after cleaning. 
The pet hair remover roller is also easy to clean. Use a moist cloth to wipe the brush and store it.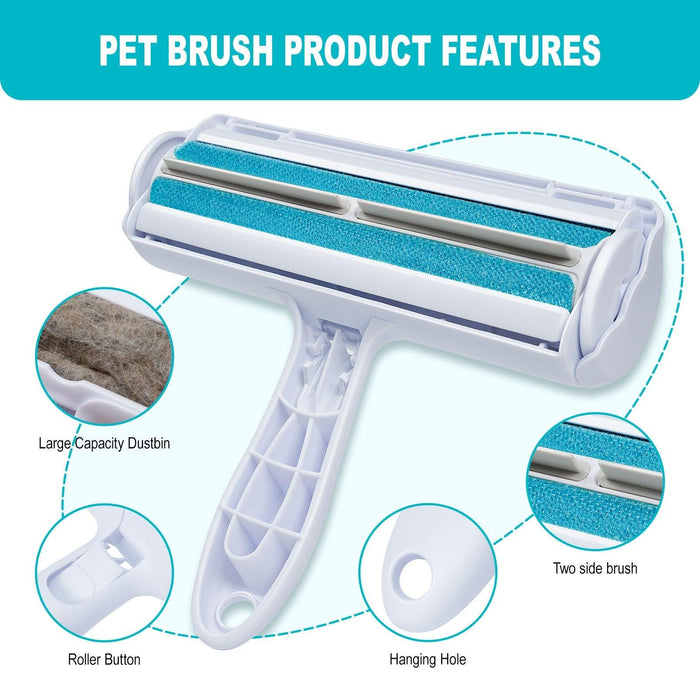 GREAT HAIR REMOVER FOR FABRIC
This dog & cat hair removal tool is very effective for removing hair on smooth areas, such as couches, carpets, bedding, car seats, pet kennels, cat climbing frames, etc.
Not suitable for sleek and hard surfaces, such as floors, tiles, tables, etc.
REUSABLE AND ECO-FRIENDLY
This pet hair remover adopts the principle of electrostatic hair removal, without the use of consumable accessories like batteries, tapes, and others.
After cleaning the loose pet fur on your furniture, just remove the hair from the storage box. Self cleaning removal for pets can be used repeatedly.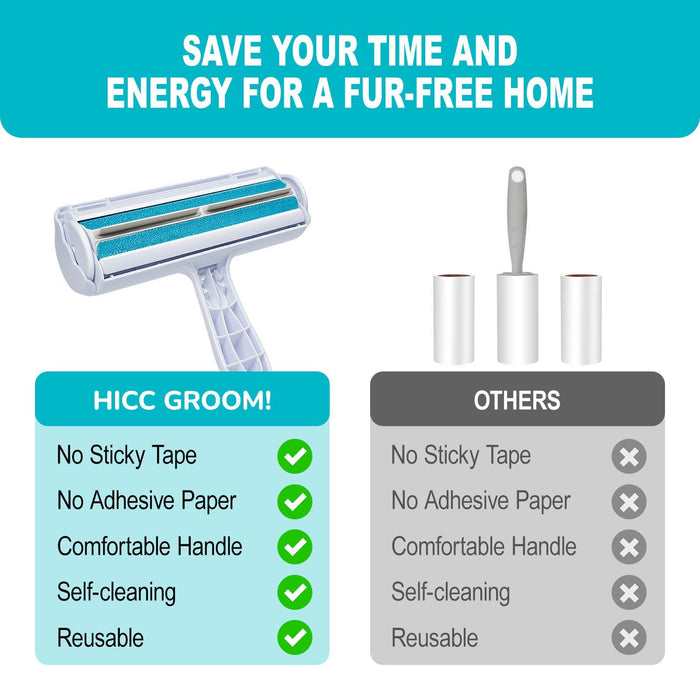 BENEFITS
No Sticky Tape

No Adhesive Paper

Comfortable Handle

Self-cleaning

Reusable
HOW TO USE HICC PET HAIR REMOVER ROLLER FOR PET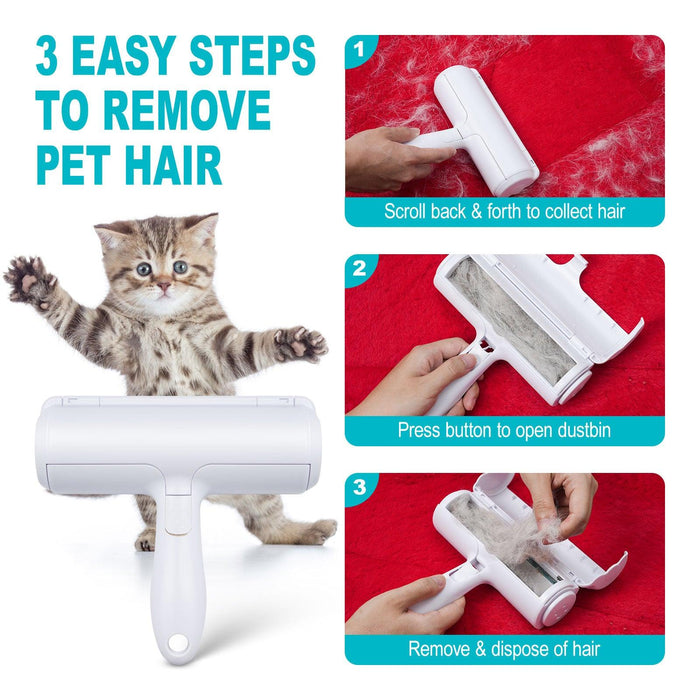 1. Scroll back and forth to collect the hair
2. Press the roll button
3. Remove & dispose of hair
PACKAGE INCLUDES
1*Pet Hair Remover Roller