🌰 Cute Design - Our squirrel feeder picnic table comes with a red umbrella that adds endless fun to your squirrel feeding action. In addition, the squirrel table top's 4 drainage holes are designed to keep food dry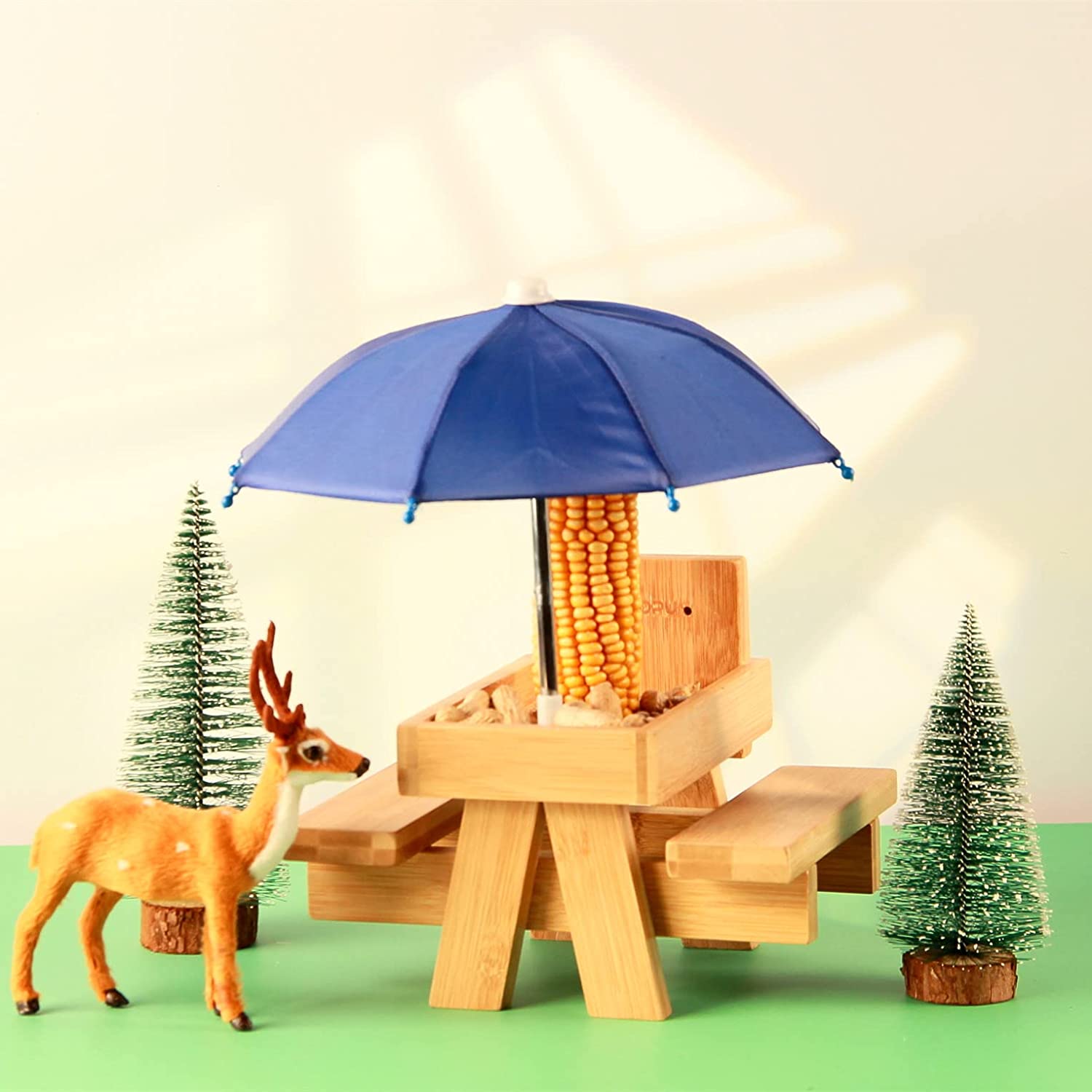 🌰 Convenient Feeding - You can put some corn kernels or sweet potatoes on it, the middle depth of the picnic table squirrel feeder is 0.5 inches (Not easy to leak). Squirrels will easily learned it's a place to find treats!You can even use it to attract a variety of birds.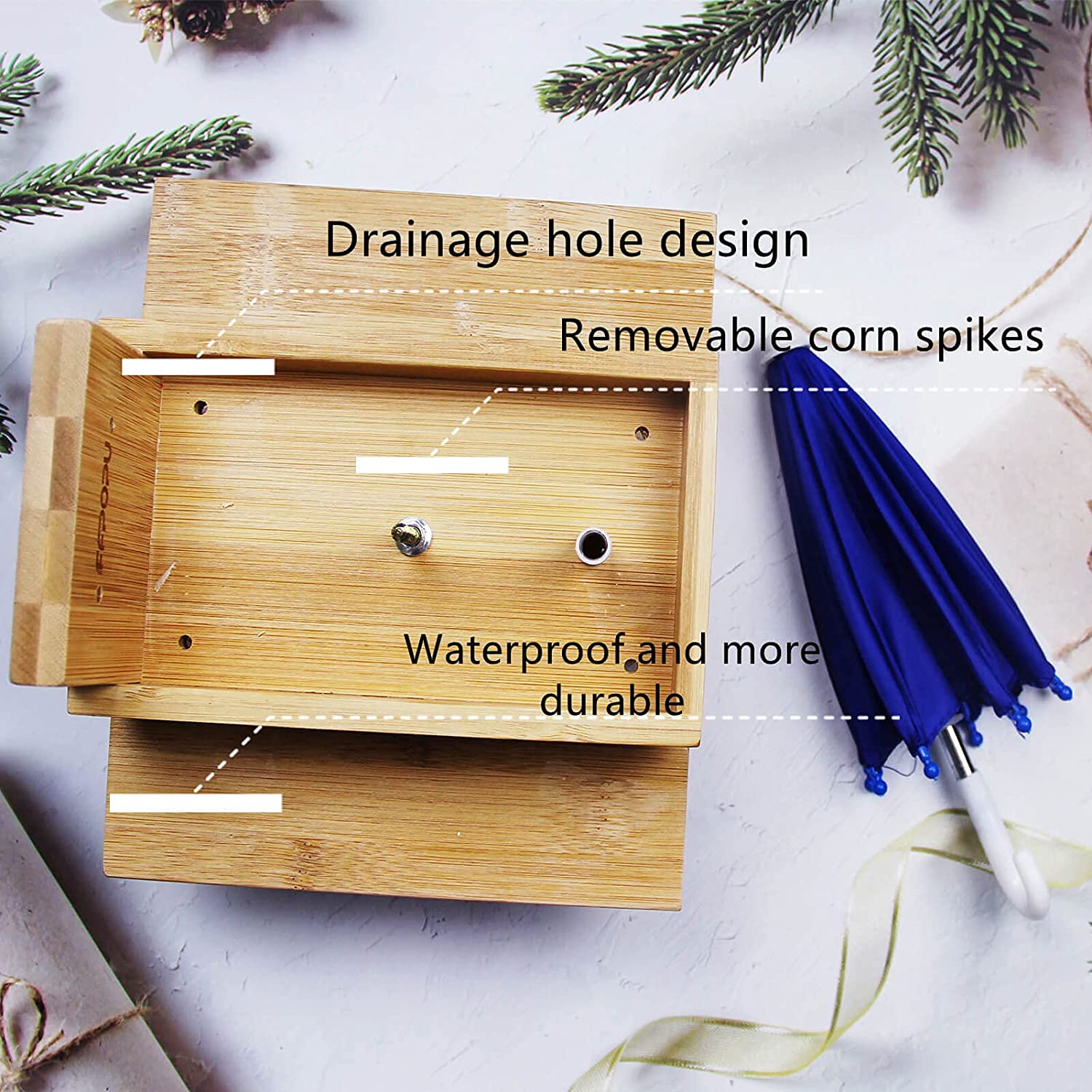 🌰 HIGH-TEMPERATURE CARBONIZATION: The wooden surface has undergone high-temperature carbonization treatment without paint. It has a strong waterproof, anti-corrosion and non-slip function. It is very outdoor-friendly, durable, healthy and safe. We also provide 1 corn screw and 2 mounting screws (for mounting on a tree or fence).

🌰GROOVE DESIGN: The depth of the middle of the squirrel feeder is o.5inch, and corn kernels and nuts can be placed to ensure that they will not fall to the ground. The 2 drain holes are designed to keep the feeder dry.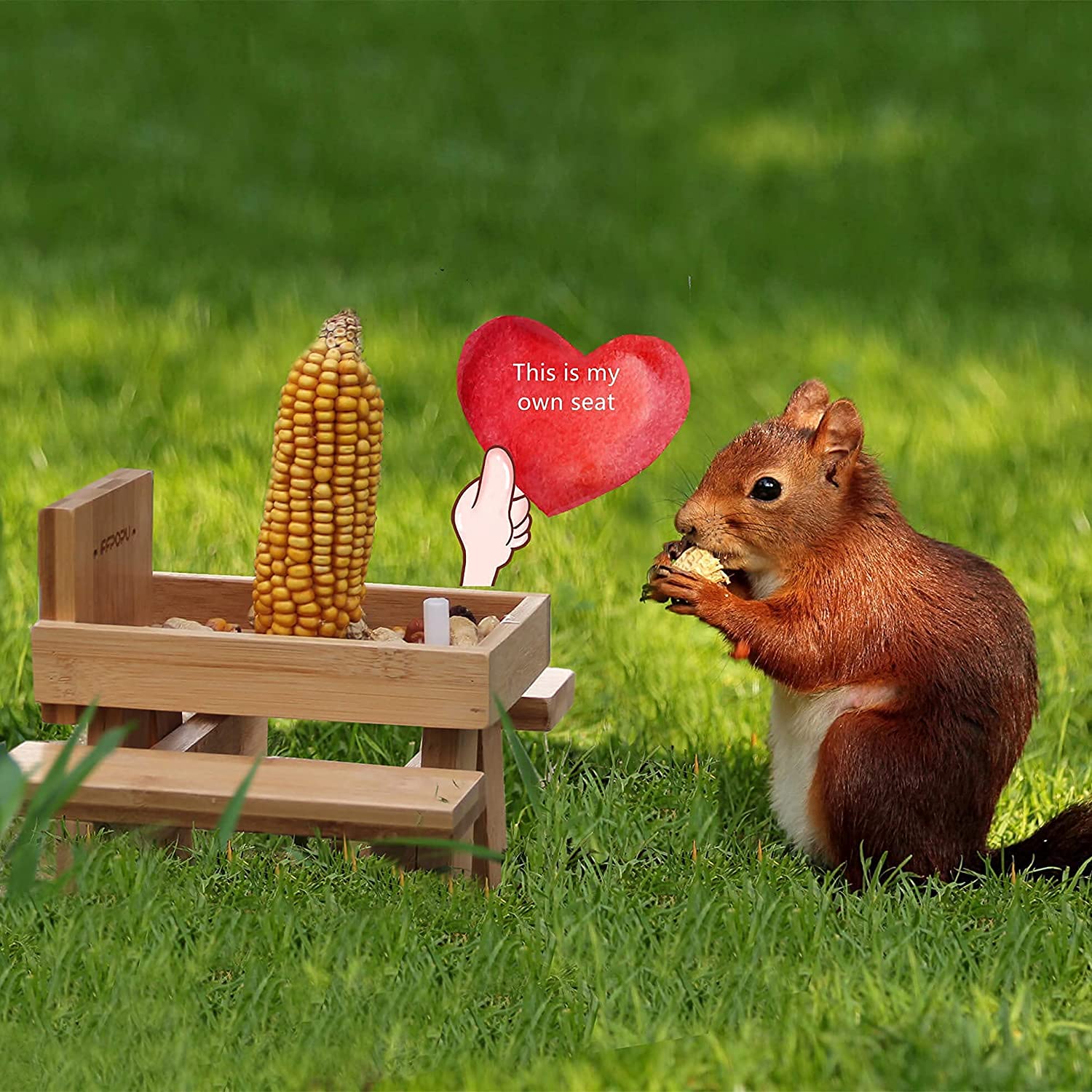 🌰WIDE RANGE OF USES: the feeder can be placed on the ground, nailed to trees and fences, to feed squirrels, chipmunks, wild animals, etc. Keep squirrels away from bird feeders and nests to protect birds.

🌰 Backyard Protection - Create a fun backyard environment while feeding the squirrels. This squirrel feeder also has a feature that keeps squirrels away from your bird feeder.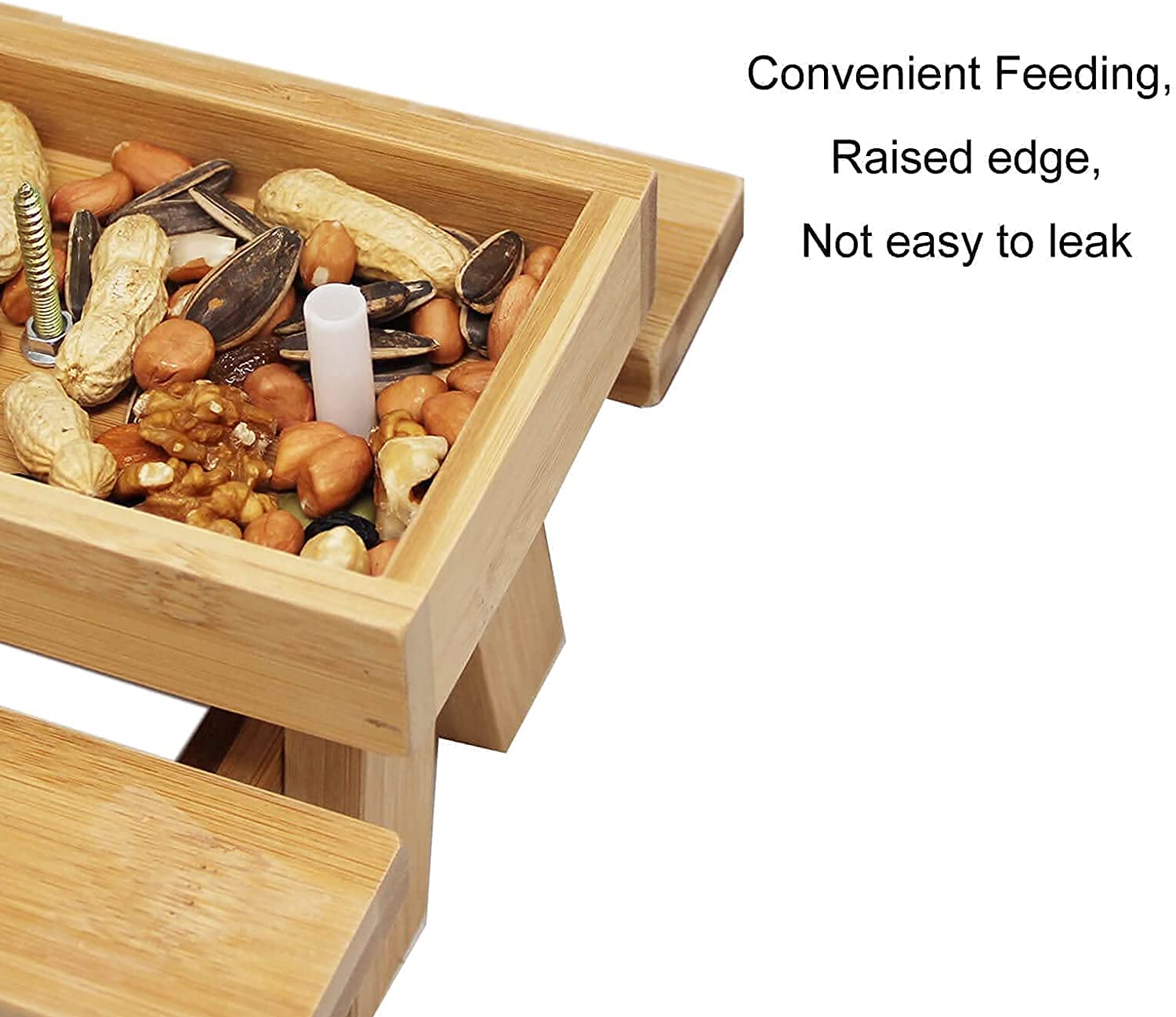 🌰 EASY TO INSTALL: The package comes with instructions, you only need to perform simple assembly according to the instructions, and fix them with screws.