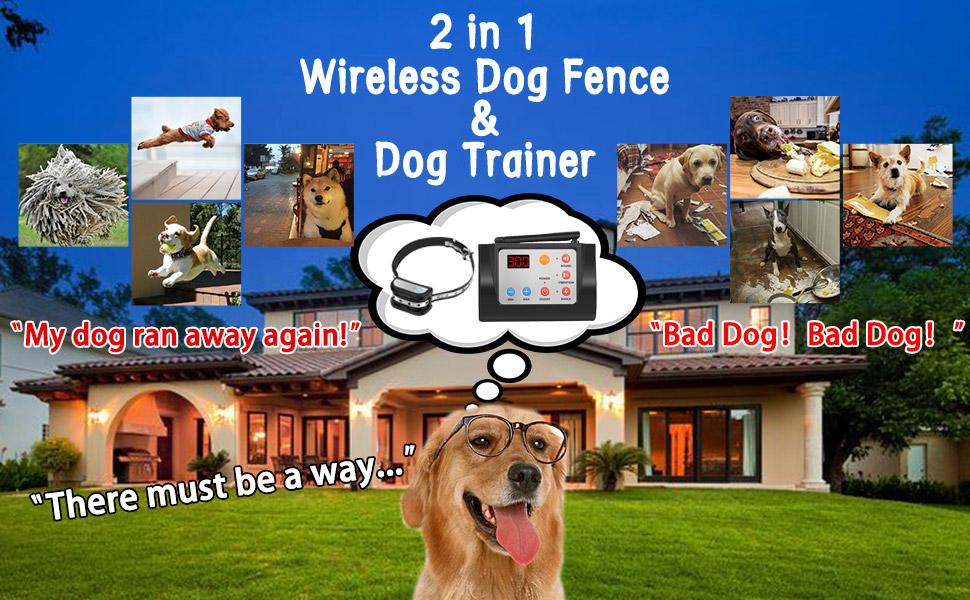 Features:
[2-in-1 Dog Fence Wireless System]  This product is the first one that has adopted the most advanced 2.4G frequency technology that consistently provides a more stable and accurate signal transmission than the others. In fenced mode, the control diameter can be up to 1,968 ft. (adjustable radius from 98 ft.). You can use any terrain as long as you are outside. When your dog is out of range, the receiver will make a sound, and then a 3.7V low voltage mild electrostatic shock reminds the dog to go back.

[2-in-1 Dog Training Collar Remote Control System] ★ Innovation combines the outdoor wireless dog fence and dog training function. Click "Mode" to switch mode. The dog training mode provides sound, vibration, and static warning functions. Each feature has a 1 to 6 action duration adjustment and a linear control range of up to 984 ft. The receiver works at low pressure, so don't worry about harming the dog's hair. With 2 collars, you can choose to train one dog while the other rest.

[Environmentally Friendly Waterproof Reflective Stripe Collar] ★ The collar is made of eco-friendly TPU material and will evolve into powder after 5 years. The outer layer is equipped with a reflective belt to improve the safety of dogs at night. The receiver is IP65 dust-proof and IPX7 waterproof and can be used safely in rain and wet environments, allowing dogs to play enthusiastically. One transmitter can match up to three collars and control each collar/dog separately.

[Built-in Rechargeable Batteries] ★ The receiver charges in 2 to 3 hours, and the transmitter charges in 4 to 5 hours. With normal use, the battery can last for weeks. When the power is low, the indicator light will flash and remind you to charge it. If the collar does not work, it will automatically enter standby mode. The standby mode can be maintained for more than six months, and it can be awakened by the dog's movement or human touch.

[Thoughtful Design and Service] ★ The collar size ranges from 8 to 28 inches, is suitable for dogs of all sizes (10 to 110 pounds), and is adjustable. The receiver operates at a voltage of 3.7V and emits static electricity, and the conductive posts are covered by silicone sheaths, it will not harm the dog and its hair at all. Packed 2 sets of different sizes of conductive posts (for big & small dogs), choose the appropriate one. Please contact us for any issues so that we can resolve them.

[Competive Price] ★ $40 lower than our Amazon Store.

[First class delivery] for FREE, 3-7days to all the US.

[100% Satisfaction Guarantee] We are committed to providing our customers with high-quality products and the best shopping experience. If you encounter any problems or are not satisfied in any way, just tell us via email, phone call, or online chat and we will provide the best solution and all issues will be resolved immediately!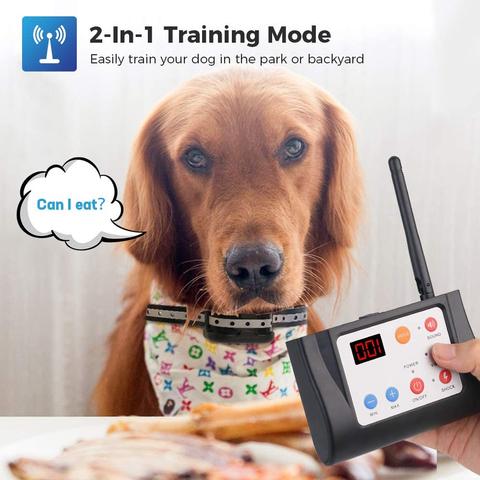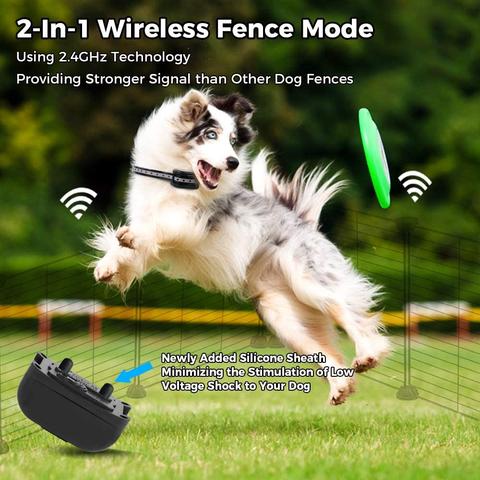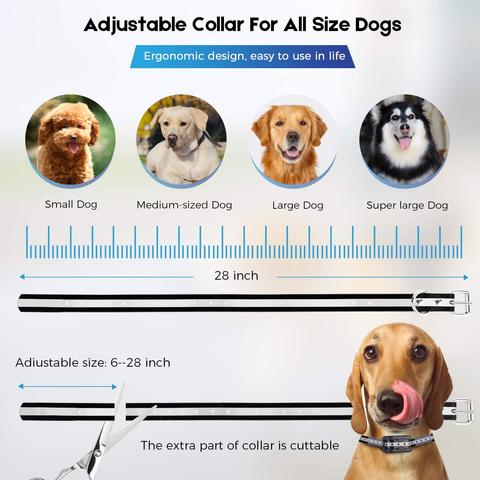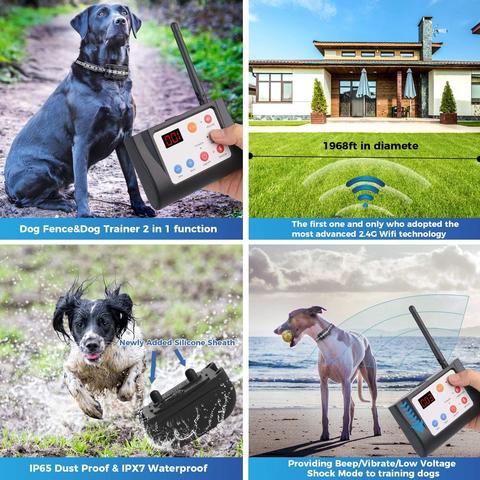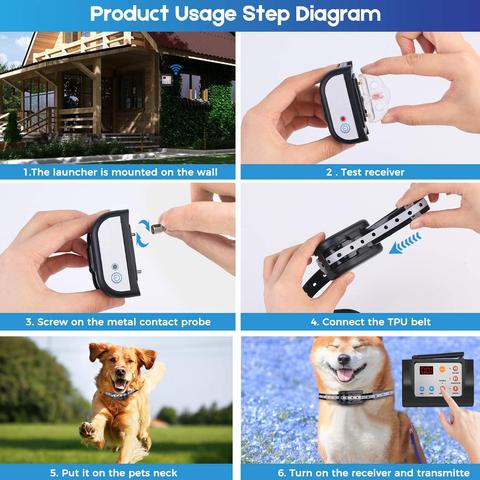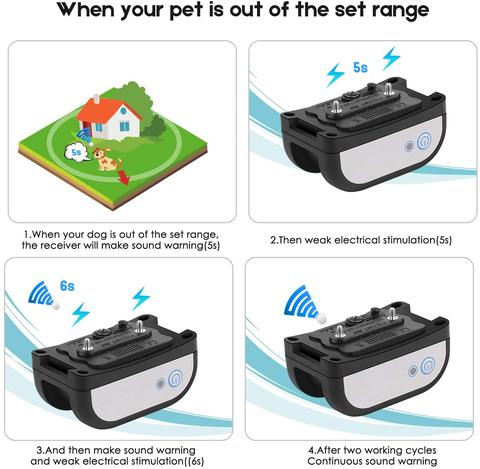 Package Includes:
- 1 x Wireless Transmitter(2500Mah Battery)
- 1-3 x Waterproof Collar(Signal receiver)(400Mah Battery)
- 2 x Adjustable TPU strap
- 2 x Test Light Tool
- 1 x 5V / 1ACharger
- 1 x USB Cable
- 8 x Metal Probes
- 8 x Silicone Case
- 2 x Screw
- 1 x User Manual