Do you want your dog to stop barking, without harming him?
Our smart automatic bark collar will quickly and easily teach your dog not to bark, thanks to the humane dog bark collar with only vibration and sound. Guides your pet to follow commands without fear or pain.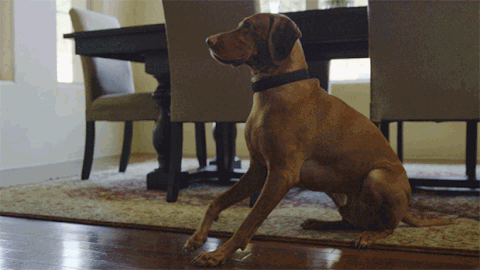 Anti-Bark collar is a training devices that helps reduce or completely eliminates your dog's nuisance barking. Take control of your dog's problem behavior as soon as it occurs. This automated dog training collar is a humane, safe and highly efficient for pet education.
This Collar is SAFE AND EFFECTIVE
Your dog's well being is our top priority. The No-Bark Collar sends harmless warning shocks, progressing through the 7 sensitivity levels. For your dog's protection, if the collar is activated 7 times in one minute ,it will enter the auto-protection mode,The display will flash 7 times, a minute after the product will enter the work mode again.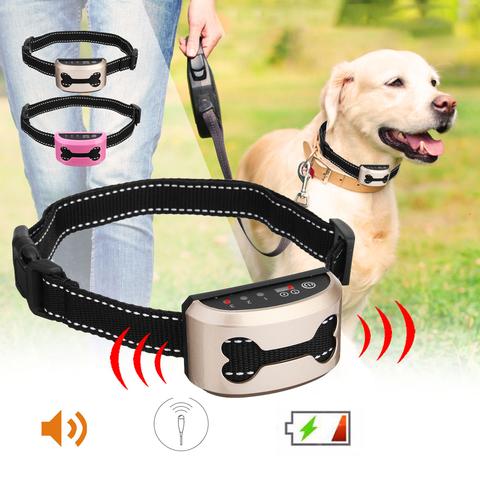 FEATURES :
Adjustable Collar : Easy to adjust the collar length small, medium, large dogs and puppies. 15 lbs or Larger. The adjustable extent long.
Electric Dog Training Collar with separate sound, vibration, and shock buttons, allowing for faster corrections instead of multiple button presses to switch between modes ultrasound, voice control, intensity adjustment.
Waterproof & Rechargeable : 100% waterproof receiver and water-resistant transmitter; Dog electronic collar with rechargeable remote and collar, you can charge both simultaneously to save time.
Easy to Use : Simply slip it around your dog's neck and the system is ready to go.
Auto Protection Mode : Avoid over stimulating the dog.
​Power : Battery(300 Mah lithium battery) included in the package.
SPECIFICATIONS :
Material : ABS(Acrylonitrile Butadiene Styrene)+nylon
Color : golden, black
Collar size : 6.5x4x2.5cm / 2.55"x1.57"x0.98"
Braid length : 6cm~35cm/2.36"~13.77" (for all dogs)
Waterproof : IP65
Battery : 300 Mah lithium battery
PACKAGE INCLUDE :
1 x Adjustable Nylon Collar
1 x USB Cable
1 x High Voltage Neon Light For Testing
1 x User Manual
1 x 300 Mah lithium battery
Why Buy From Us !