A SAFE AND HUMANE COLLAR THAT ACTUALLY WORKS
Anti-Bark Collar V1 is an effective and humane solution to address your dog's excessive barking behavior. Thanks to its smart chip feature, the collar will only respond to your dog's barking, preventing any false triggers from surrounding sounds.

With this anti-bark collar, you have the flexibility to customize the intensity and functionality to suit your dog's needs. Initially, some customers may need to use the zapper feature, but gradually switch to using only the vibration function.

SUITABLE FOR FURRY COMPANIONS OF ANY SIZE
The collar is adjustable, making it a good fit for dogs of all sizes. If you're worried about the collar being uncomfortable for your pet, the collar comes in two silicone sleeves to prevent chafing.

The collar is also waterproof, and your pet can enjoy leisurely activities in the water with the collar on.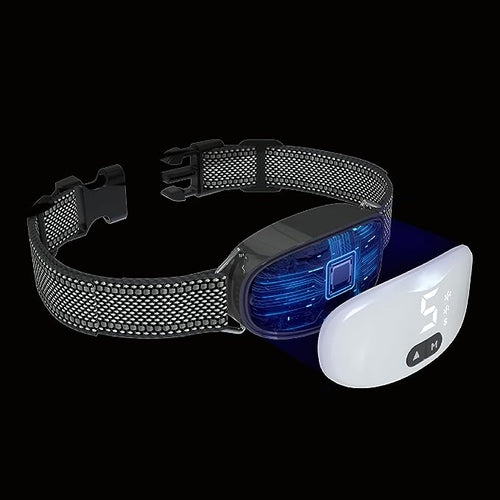 Features
Smart AI-Chip
Ensures that the collar only activates by the owner by using Smart chip to verify that the fruquency is from the owners throat.
One Size Fits All
You don't have to worry about the fit, as the adjustable design of the collar ensures a comfortable fit for dogs of all sizes and breeds.
Safe And Comfortable
We want to help you stop your dog from barking too much, but in a humane manner. Our collar has different levels that can be changed for safety.
Easy To Use For Everyone
It's user-friendly and hassle-free, allowing pet owners to easily operate and adjust the settings as needed for their dogs.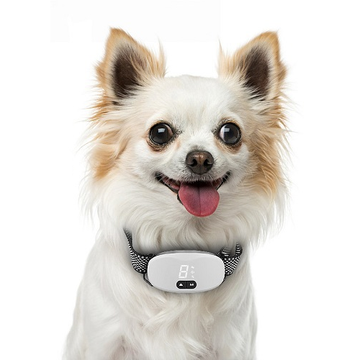 How does Anti-Bark Collar work?
Petnoo uses smart barking detection chip which sends signals to the collar to only be activated if the barking is coming from your dog.
Smart chip is able to do this because of the advanced technology which recognizes throat's vibrating frequency and based on that - sends the correction signals to the software.
Unlike other dog barking collars, Petnoo's will never be activated by the sound of nearby dog's barking, dogs shaking head, or other noise when you're out in public.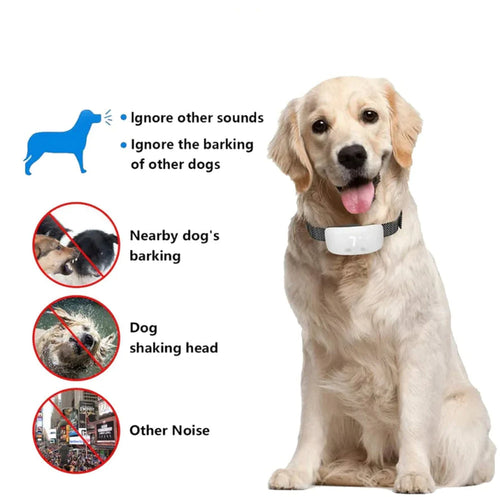 Why dog owners love us
| | | | |
| --- | --- | --- | --- |
| | | | |
| Easy to set up | Adjustable collar size | Long-lasting battery | Waterproof IP67 rating |