LET YOUR PET HAVE THE FREEDOM OF YOUR YARD WITHOUT THE FEAR OF THEM RUNNING AWAY.
Your yard might be small. But that doesn't mean you have to keep your pet on a short leash. Exclusive Wireless Plus technology lets your dog or cat play right up to the edge of your property. It has an adjustable operating distance of 300m, making it the perfect fit for tight spaces or uniquely shaped lots. So, relax. And let your pet make the most of your (not-so-square) yardage.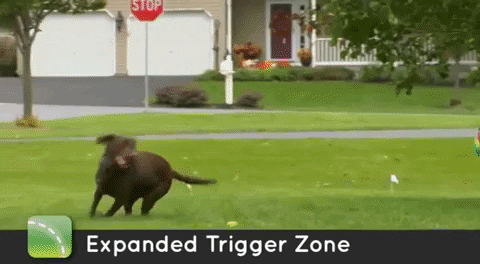 Enhance Your Pet's Freedom with the Wireless Dog Fence
Empower your pet with freedom and safety using the Wireless Dog Fence – a boundary containment system designed to give your furry friend the space to roam while keeping them secure. This advanced system isn't just a fence; it's your solution for providing your dog with the freedom they need while ensuring their safety. Whether you have a large yard or need to establish boundaries for your pet, this wireless dog fence offers convenience, functionality, and peace of mind.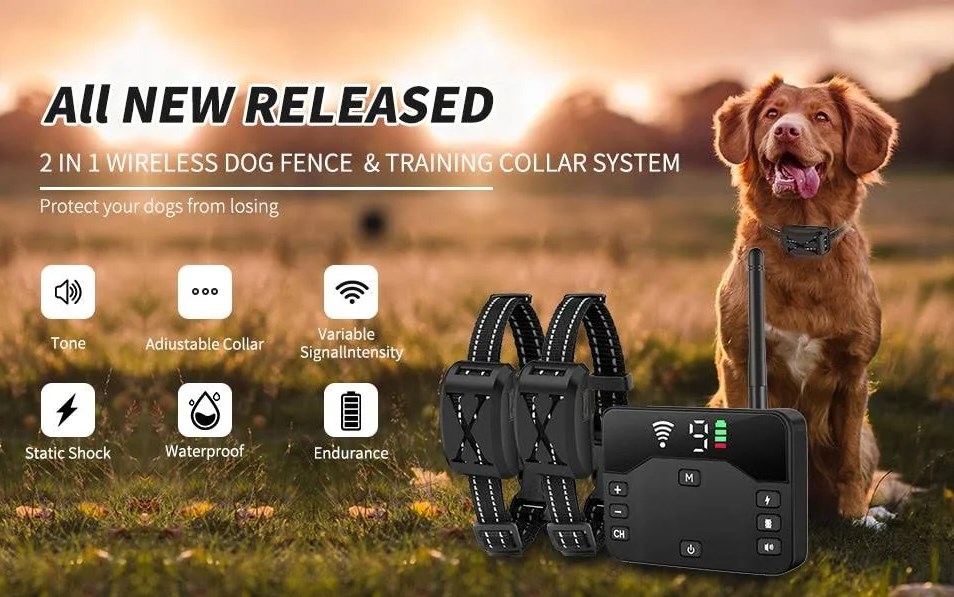 Comprehensive Pet Safety Introducing a wireless dog fence that combines smart technology with user-friendly features, providing your pet with the freedom to explore while keeping them safe.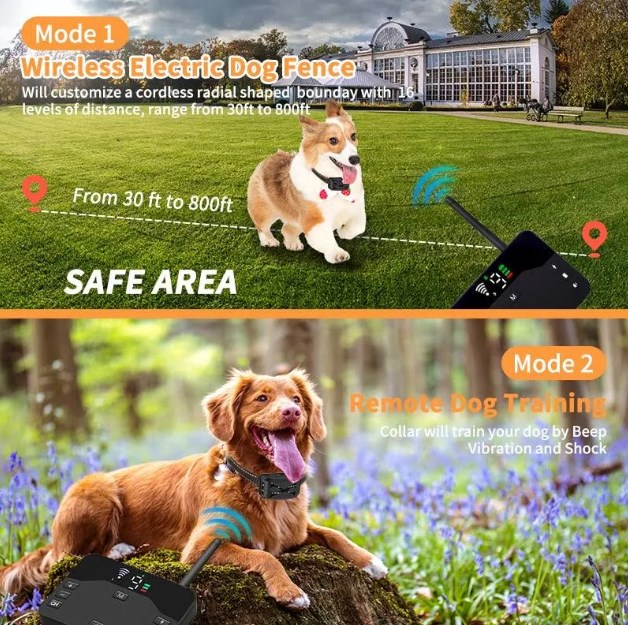 Features:
Wireless Design: Say goodbye to traditional fences and enjoy a wire-free solution that keeps your yard aesthetically pleasing.
Customizable Boundaries: Easily set up boundaries that suit your yard's layout, providing your pet with ample space to play.
Safe and Effective: The system uses safe and effective correction methods to keep your pet within the designated area.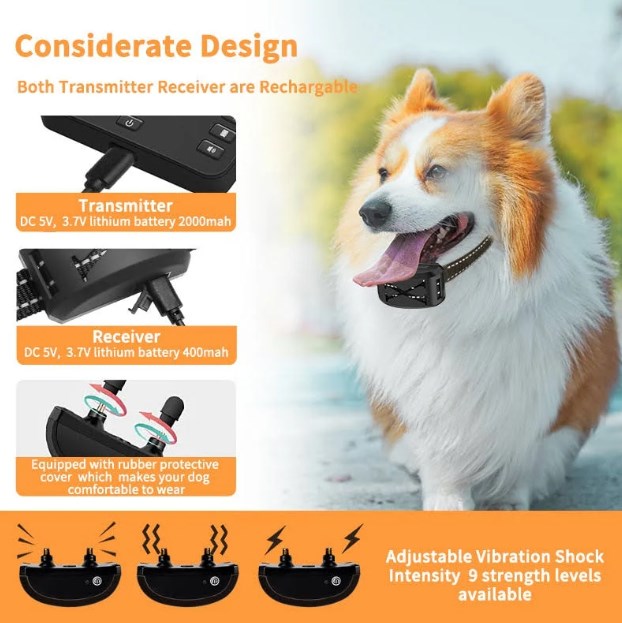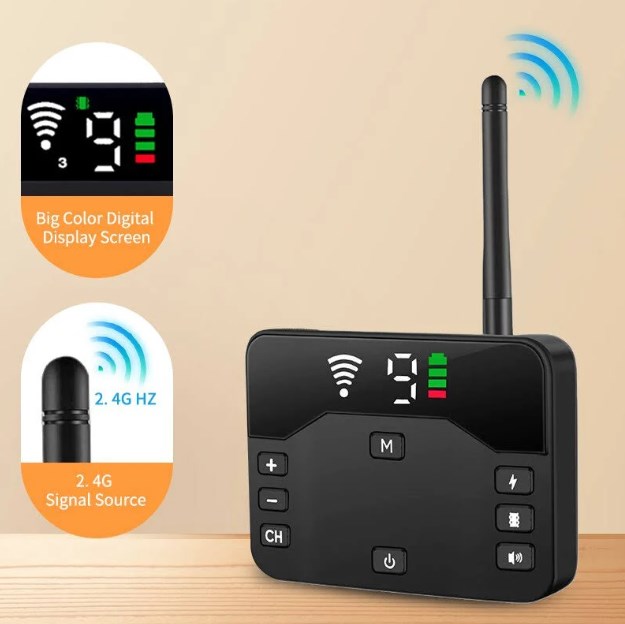 Waterproof Collar: The collar is designed to withstand various weather conditions, ensuring your pet stays safe rain or shine.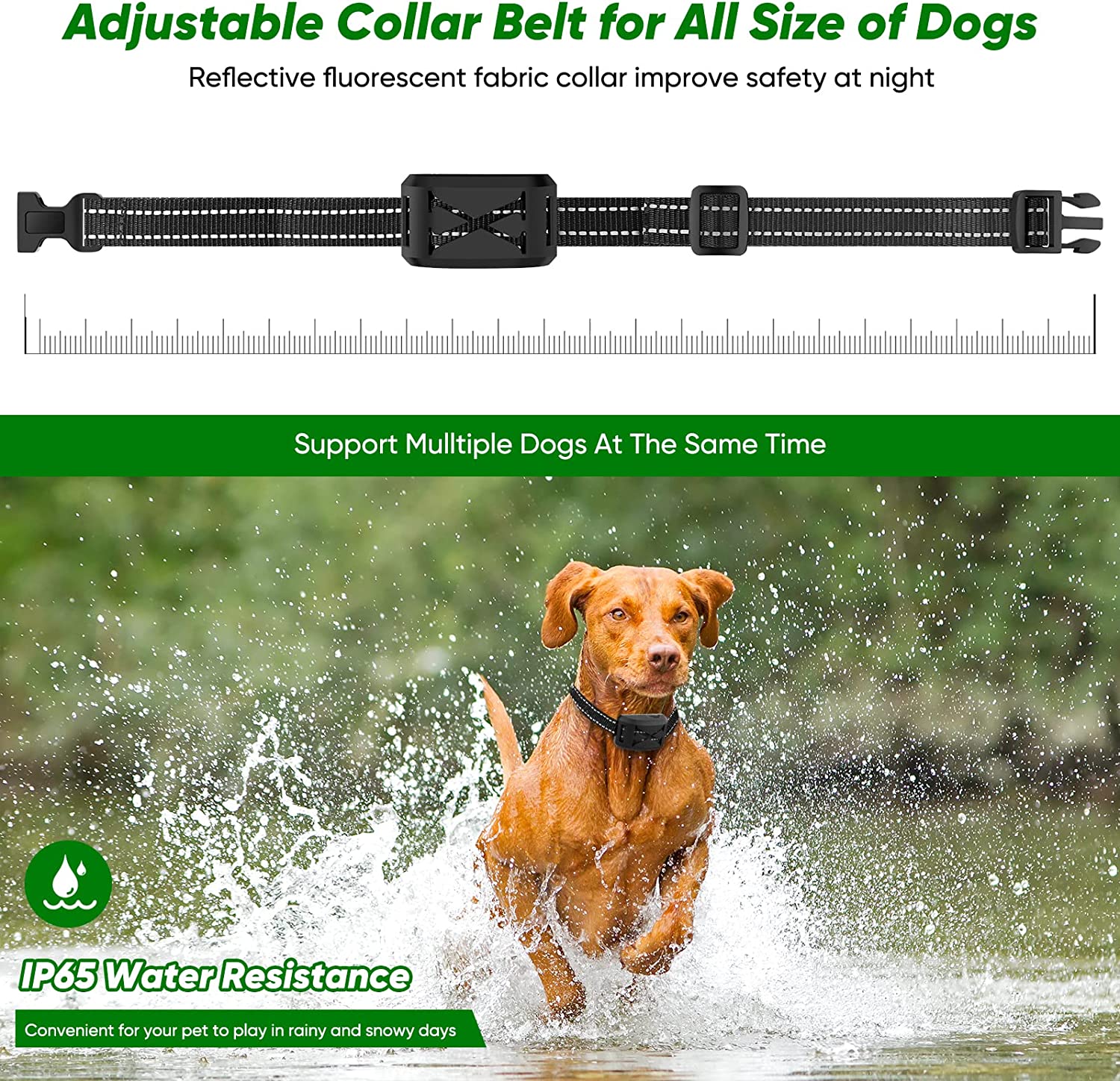 Rechargeable Battery: Enjoy long-lasting use with a rechargeable collar battery, saving you the hassle of frequent replacements.
User-Friendly: The system is easy to install and use, making it accessible for pet owners of all levels of experience.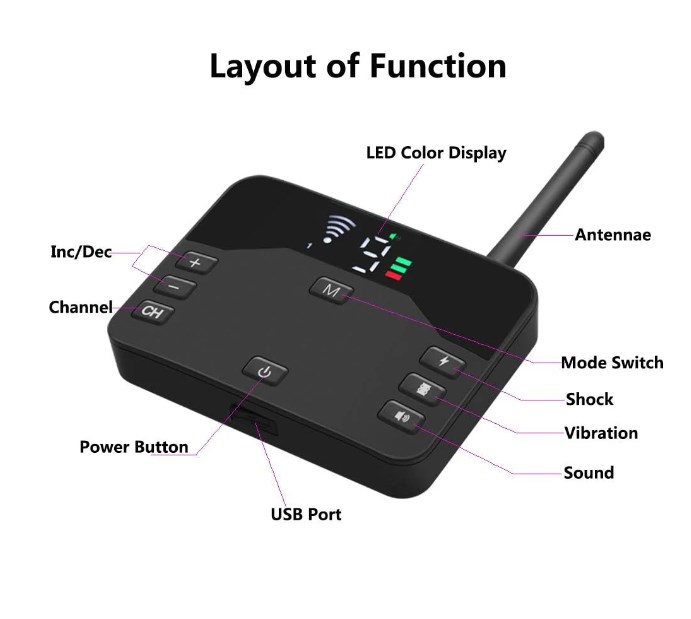 Enhance your pet's safety and give them the freedom to roam with the Wireless Dog Fence. It's a versatile and functional solution that provides both you and your pet with peace of mind.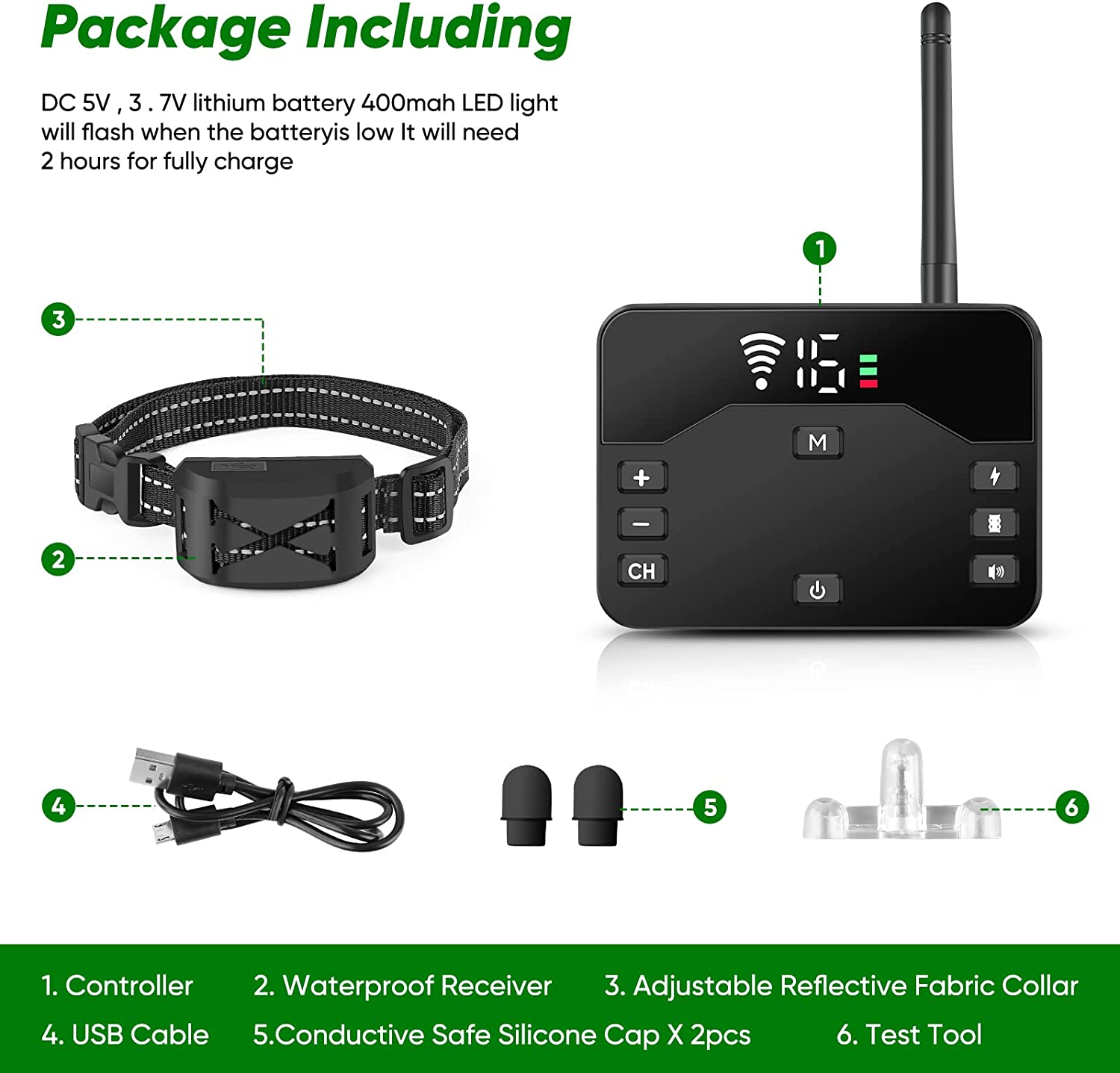 If you have any issues at all with your order then you can return the item back to us or exchange it for something else if it doesn't meet your standards.
We want you to know that there is absolutely no risk in buying something on our store and your payment is always protected with us. If you don't like it, then simply let us know so that we can resolve things.
We have 24/7 email support so please contact us if you need assistance.