An assistant who will help you feed your pet while you are away for a moment
The storage container is a storage compartment and is tight to keep food dry and fresh. Since the container is transparent, you can see when it needs to be refilled. With the removable lid you can refill the funnel up to 3.8 l. The automatic animal feeder can be easily cleaned with warm soapy water and a cloth. The veterinarian recommends using the feed machine for diabetic pets to prevent overeating, obesity and boredom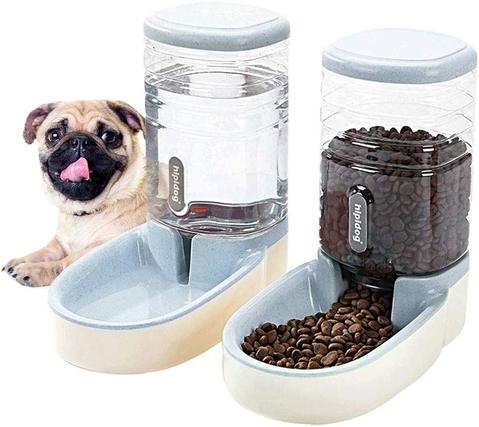 Humanize design
Water dispenser bowl with spiral drum mouth and poppet design, does not leak, the base has a non-slip mat to prevent your favorite animal from falling into the fountain with a super large capacity of 3.8 l, thanks to the principle of gravity supply, automatic feed water supply, energy-saving safety , you can be sure to go on vacation, work, celebrate, etc. There is a mug with water for dogs or cats so you don't have to worry about your pet being hungry or thirsty.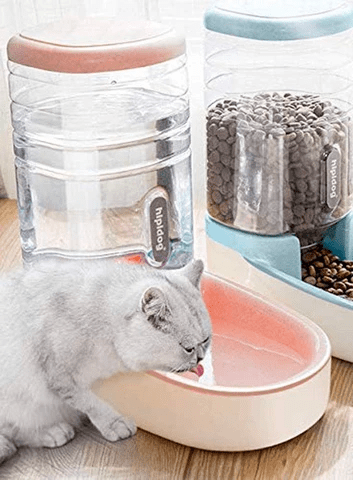 How to use
The feed fountain feeds food by opening the lid on the top of the food bucket; the water fountain can be removed directly from the skid base, filled with fresh water and then attached to the base.
High quality material:
Choose food-grade plastic, bpa-free, non-toxic and odorless. Please be assured that the automatic feeder and the automatic feeder are made of 100% new material, are durable and recyclable.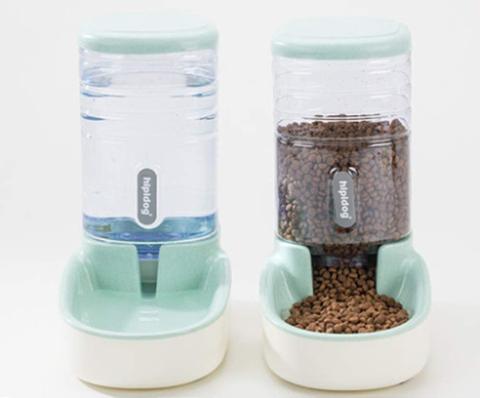 Easy to clean
The running body and the running gear can be used together. You can rinse the supplement set for pet water directly with water. The lid can be removed and easily cleaned.