Specifications
Material: ABS + stainless steel
Input: AC 100 to 240 V
Output: 5 V / 0.2 A
Feeding Times: 4 meal ( breakfast, launch, dinner, and 4th meal)
Voice record: 10 second
Weight: 3.54 pounds ( 1.61kg )
Size: 18.6×32.4×35.6cm( 7.32×12.76×14inch)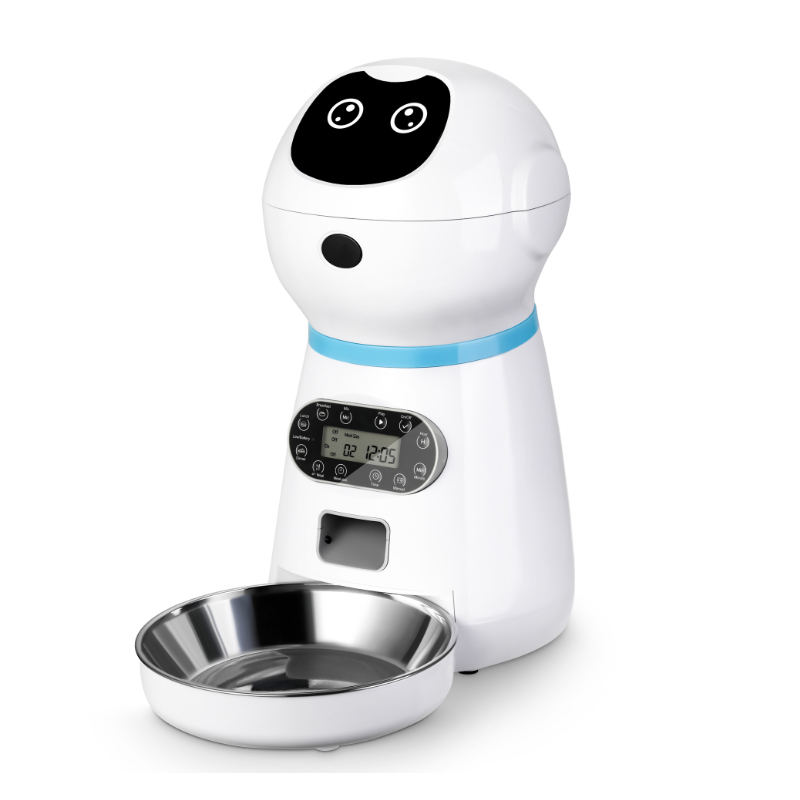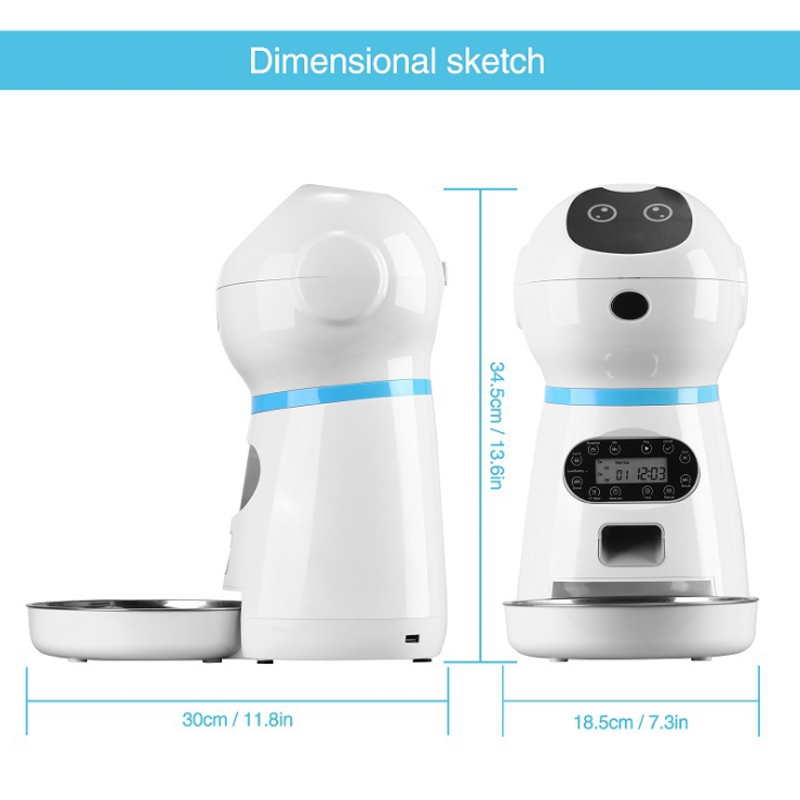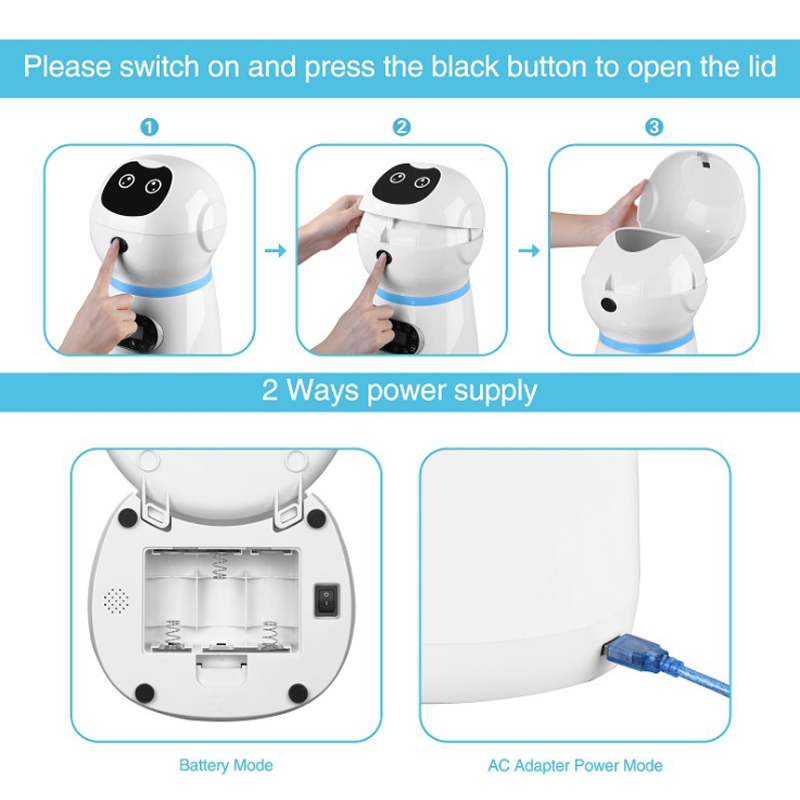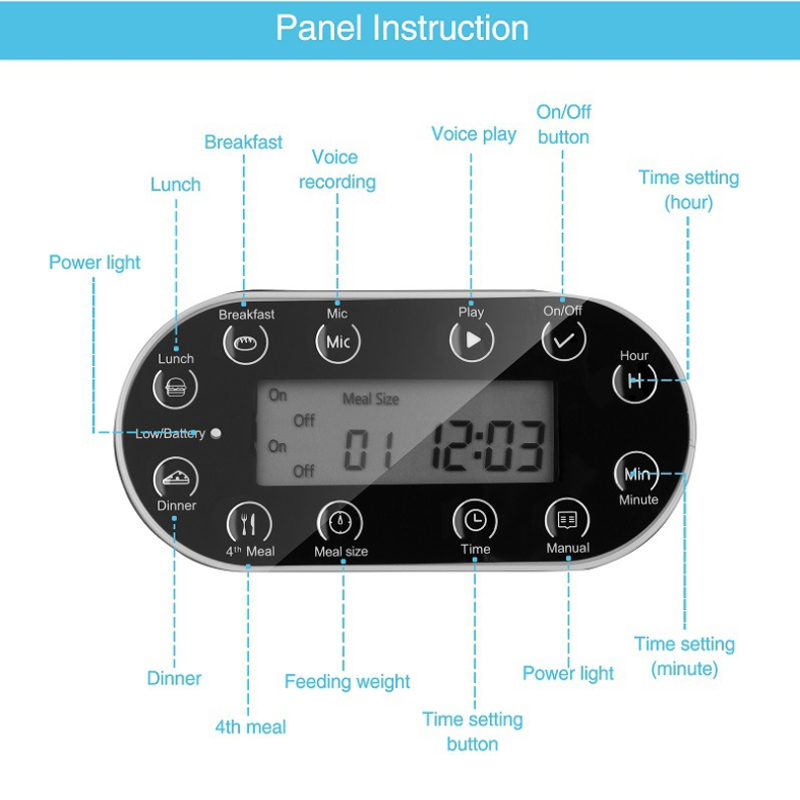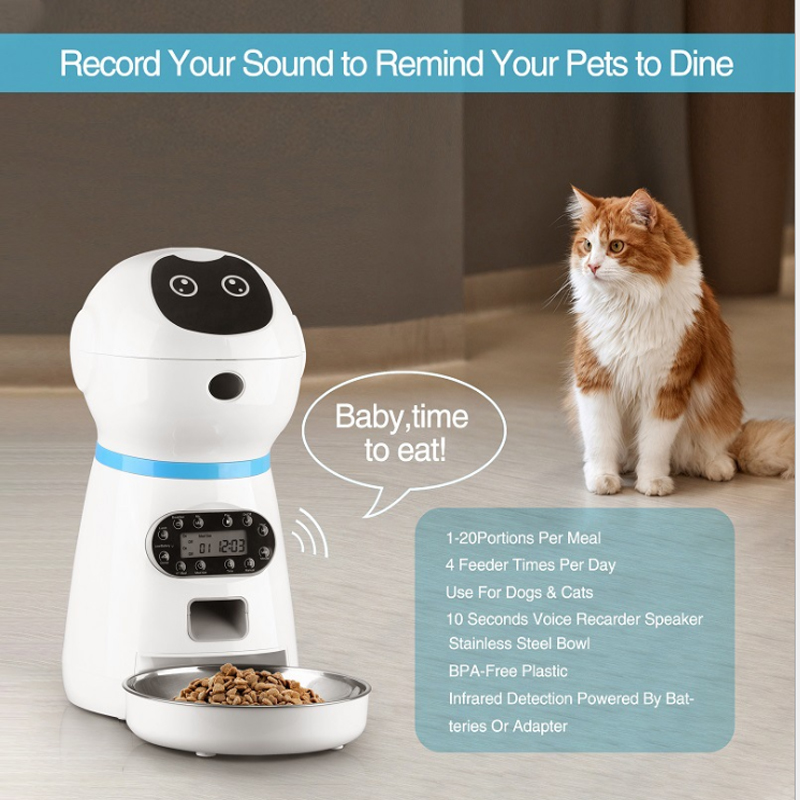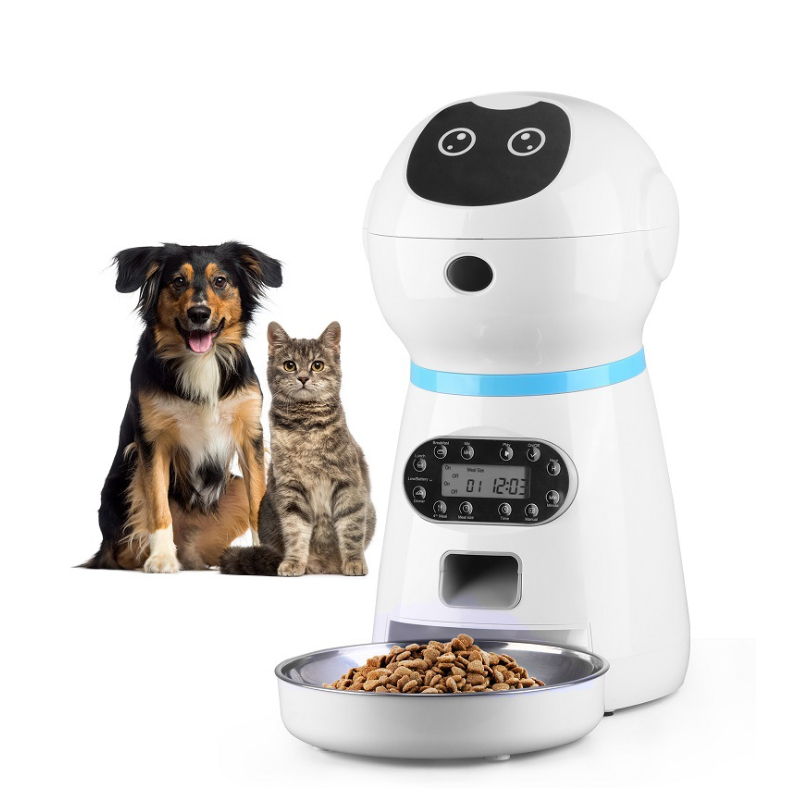 7 grids Pet Feeder Product Description:
1,The product is made from food grade materials and is harmless to humans and pets.
2,Timing device, adjust pet dinner time within 24 hours, don't worry if the owner will feel hungry when the owner is out.
3,6 grids, 6 meals design, you can pre-set 6 different times for 6 meals, put 6 piles of rice into 6 grids.
4,Battery: 3*AA battery (not included)
5,Function: music reminder
6,How to use:
First. Pull the lid to open the food cover.
Second. Add the food in the feeder.
Third. Press the lid to close the food cover.
Instructions: When you press the power button to shut down,the time of screen flashes for ten seconds and disapears.
ON/OFF: Power Button-turn on and off timing display.
SET: Toggle Button-Switch brtween hours and minutes.
HOUR(+): Increment Button: Increase the time parameter and spare.
NIN(-): Decrease Button:Reduce the time parameter.