THE ULTIMATE SOLUTION FOR DOG'S ANXIETY !!
The raised rim provides a sense of safety and comfort. The soft synthetic fur resembles a mother's fur coat in terms of comfort. It has been shown to reduce anxiety and to assist the nervous system quiet down and relax faster.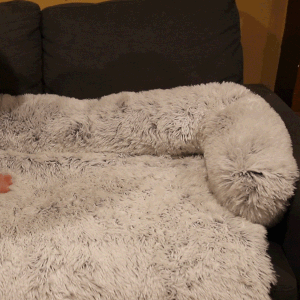 Why My Dog Needs This Bed?

Petnoo Calming Sofa Dog Bed with bolster provides comfort for your pet while protecting your furniture. The water-resistant bottom layer provides extra defense against damage and stains to your upholstery. The three-sidec memory foam filled bolster provides exceptional comfort for pets and protects furniture seat back and arms. Our extra-long drape helps to protect the front of your furniture too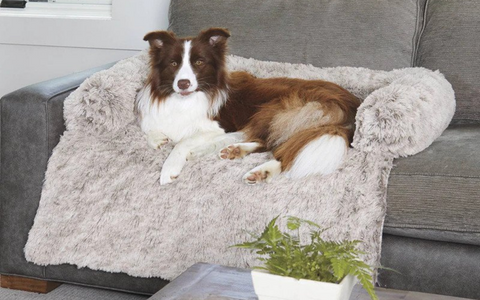 Comfortable from every angle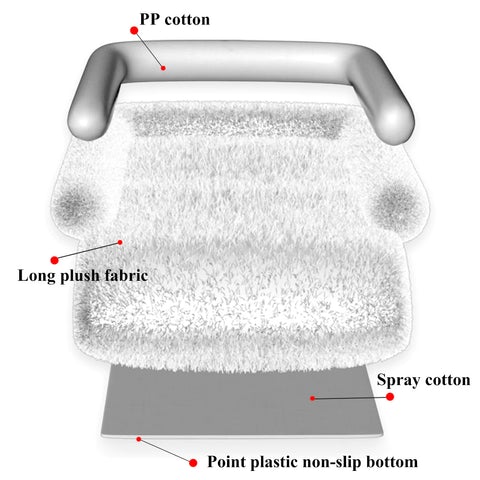 Non-Slip Bottom & Tough Design

Our Calming Furniture Couch Protector was created with a non-slip bottom. It will even stay put on a leather couch! For overactive pups, the fur outer was created to be tear and bite resistant.

Perfect for pups, kids & cats:

Originally designed for dogs, customers with young children and cats have loved our Calming Furniture Couch for its ability to protect from spills and accidents.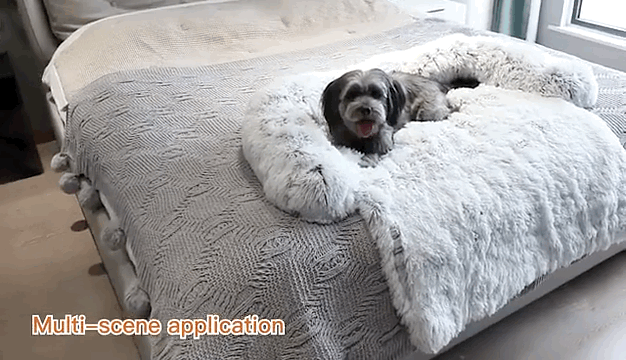 Key Benefits

Elaborate Design - The three-sided bolster design of the pets bed mat provide the stylish and incredibly comfy nestling space for your lovely dogs and cats.
Ultra Soft & Plush - The plush surface is made with long faux fur fabric. It's warm and fluffy. And your pets will get a good sleep on the mat
Leakproof & Non-slip -The lining make with waterproof material, which provides protection from dog pee and . water. And the non-slip, studded plastic bottom will keep the mat stay in place. Therefore, putting the dog covers on the floor, couch, dog crate, cat cage, balcony or car seat is perfect.
Safety & Easy Clean -All materials are safe, non-irritating cotton and without chemicals. The most important is our Pets bed mat is Machine Washable. It's durable and will not deform after multiple cleaning.
Best dog bed mat- We believe in our PawRoll products. But it's NOT suitable for pets with chewing behavior. If you have any issue, just let us know and we will give you a satisfactory response.
100% Satisfied Guarantee: We are committed to providing customer high quality products and the best shopping experiences. If you meet any issue, just send an email to us and all issues will be solved within 24 hours.