The cat cactus scratch pole is made of safe and environmentally friendly materials. It does not hurt your cat's claws and increase flexibility and strengthening of the nails. The high-quality tubes are stable and strong and do not deform while your cat is playing. The cat cactus scratch pole is non-toxic and safe for your family and pets. Relief Anxiety and Frustration of your Cat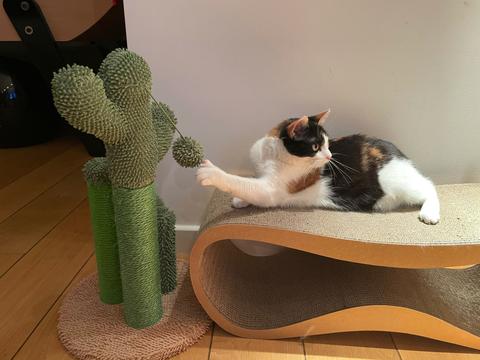 Keep your cat from damaging carpets, furniture and curtains.
Beautiful and eye-catching, decorate any room in your home.
Suitable for your living room, bedroom, balcony, pet shops and pet care centres
Prevent scratching and damaging of your furniture by your cat.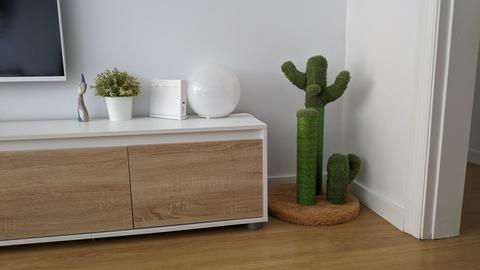 Type: Cat Scratch Pole
Material: Wood & Rope
Colour: Green
Height: Medium(53cm/21in) or Large(68 cm/27in)
Suitable for: Cats and Kittens
Shape: Cactus