The bag's side openings help cats trim their nails and other grooming.
The bag's handle is also a shoulder strap for hands-free carrying.
The seatbelt pass-through keeps the cat on the car seat during travel.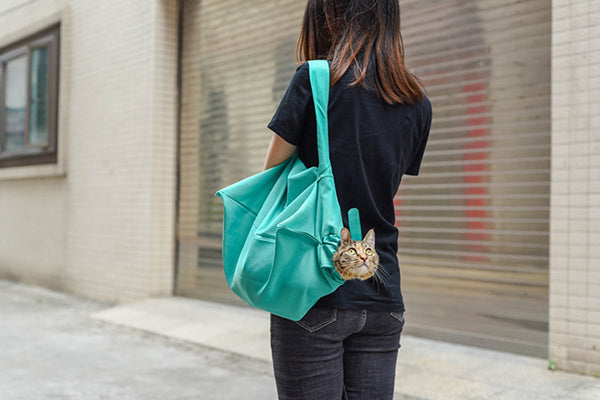 Key Features:
Easy Access To Cats - Velcro ports offer easy access to the cat's front feet, and unzipping the bottom of the bag allows access to the back feet -- so the bag is ideal for nail trimming and other grooming.
Fits Cats - The bag fits cats who weigh more than 12 pounds and measure between 15 and 18 inches from the base of the head to the base of the tail. This bag secures and protects any cat.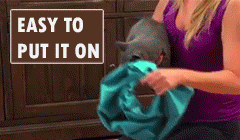 Easy To Put Your Pet In & Out - Just open the zipper across the bottom of the pouch and pull the roomy collar over your pet's head. The loop collar easily adjusts to comfortably fit your pet's neck size.
Protect Yourself - Also it is easier for you to trim their nails, clean ears, or brush teeth by preventing scratching. It will not hurt your pets. You can transport your cat comfortably without getting scratched.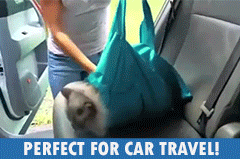 Zero Scratching Moments - this bag is made of machine washable breathable soft cloth, tightly woven. The material is thick enough to ensure softness and prevents pets' claws from poking through.
Ideal Travel Bag - The Cozy Cat Carrier is perfect for car rides, grooming and nail clipping, medicating, dental care, and vet appointments.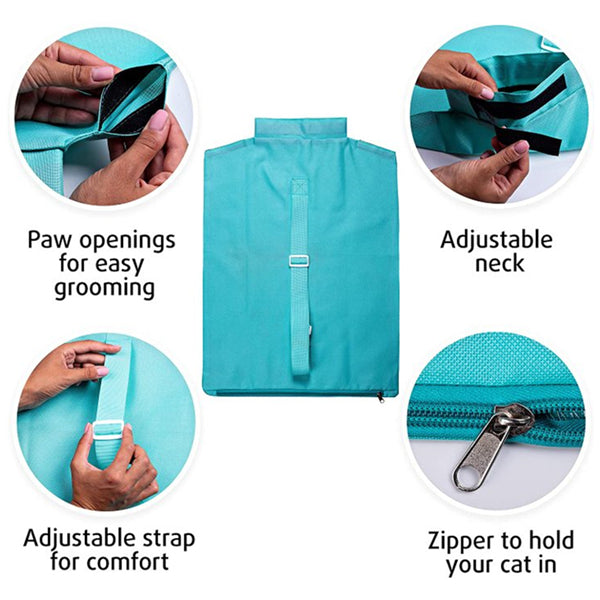 Specifications:
Material - cotton,
Length - 56cm x 47cm
Height - 37cm
Color - blue
Package: Cat Carrier Pouch