Fast, Effective, And Completely Shock-Free!
Correct excessive barking habits without resorting to electric shock.
The Dog Bark No-Shock Collar provides a completely humane, yet highly effective way of regulating your furry buddy's excessive barking. Unlike most training collars that only relies on electric shock, this pet-centric solution combines both beeping sounds and vibration to correct excessive barking without making them feel hurt, threatened, or distressed. It sets off on its own, yields fast results, and best of all, it doesn't hurt your beloved pooch!
UPDATE: Due to high demand, we're officially limited on supply. Make sure to place your order promptly.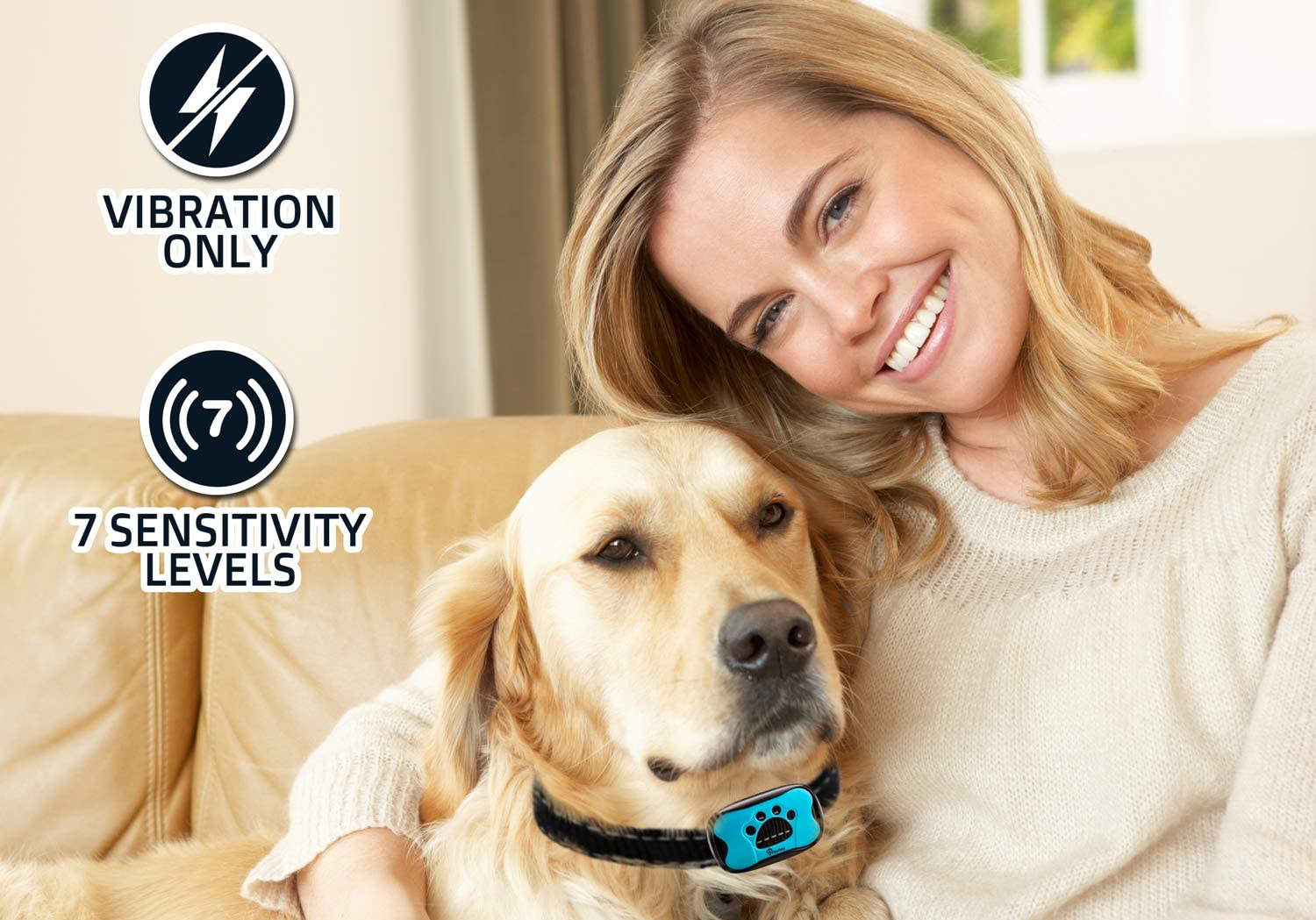 ✔️ A Pet-Friendly Way To Train
The Dog Bark No-Shock Collar lets you choose between 3 different bark deterrent modes ranging from sound, vibration, or a combination of both! Whenever your dog barks, it automatically sets itself off. Your pets can then associate these behavioral feedbacks whenever their feisty nature goes off the charts and bark excessively. Once accustomed to it, they'll be much more aware not to do such actions.
✔️ Safe, Effective, And Humane
We firmly believe that fear isn't the ONLY solution when it comes to behavioral development, which is why training with the Dog Bark No-Shock Collar yields fast and effective results, whilst at the same time, remains gentle for your dog companion.
✔️ 7-Step Progression-Based Training
Each time your dog companion gets alerted by this e-collar, the more they become more aware of their own misbehavior. It all starts with a warning tone to notify your dog of their excessive barking. The collar then switches to vibration mode and progressively increases its intensity from (From 1-7) until they stop barking for thirty seconds. This progression-based solution is proven to be the most effective method of bark correction for small, medium, and large-sized dogs.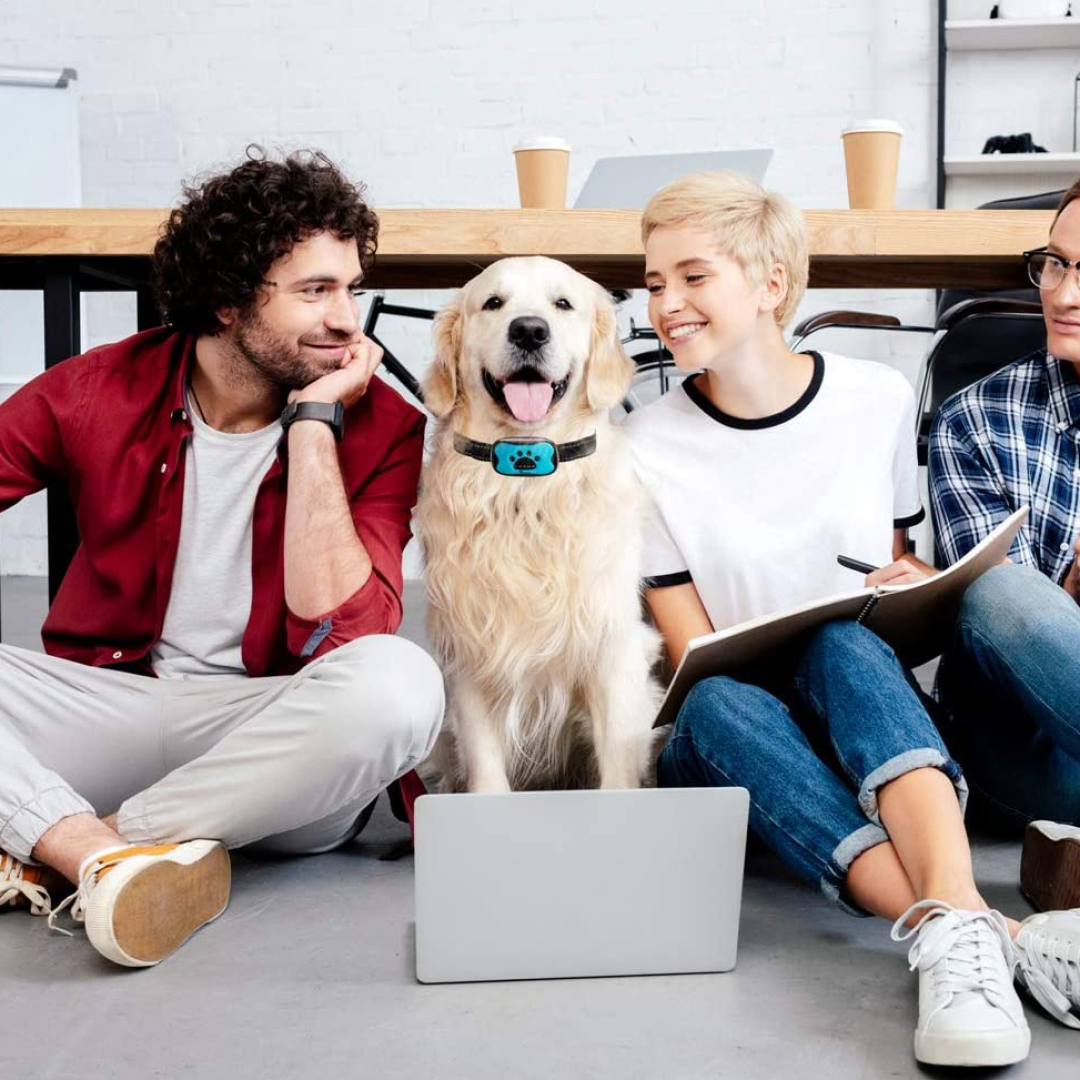 ✔️ Completely Rechargeable With An Amazingly Long Runtime
The Dog Bark No-Shock Collar is completely USB rechargeable, meaning, you won't have to endure the hassle of heading out just to buy over-the-counter batteries. It also features a large-capacity lithium battery of 300mAh, and due to the fact that it isn't as power-hungry as shock-based collars, a full charge can last you up to 60 days long standby!
✔️ Does Not Trigger By Another Dog's Barks
Thanks to its intelligent bark detection sensors, the WAGGY Dog Bark No-Shock Collar does not trigger both vibration and tone whenever another dog barks around the vicinity. This gives both you and your dog companion less to worry about when they're around other dogs.
✔️ Completely Adjustable
Your dog companion's comfort will always be a top priority! The WAGGY™ Dog Bark No-Shock Collar features an adjustable collar suitable for dogs between 11 to 120 LBS (5-55 KG) with a neck size from 9" to 22" (23 to 55 CM) making it a perfect choice for small, medium, and even large-sized dogs.
✔️ Durable & Water-Resistant
The Dog Bark No-Shock Collar is durable enough to sustain daily wear-and-tear and features a waterproof exterior leaving you less to worry about in damp environments and during rainy days!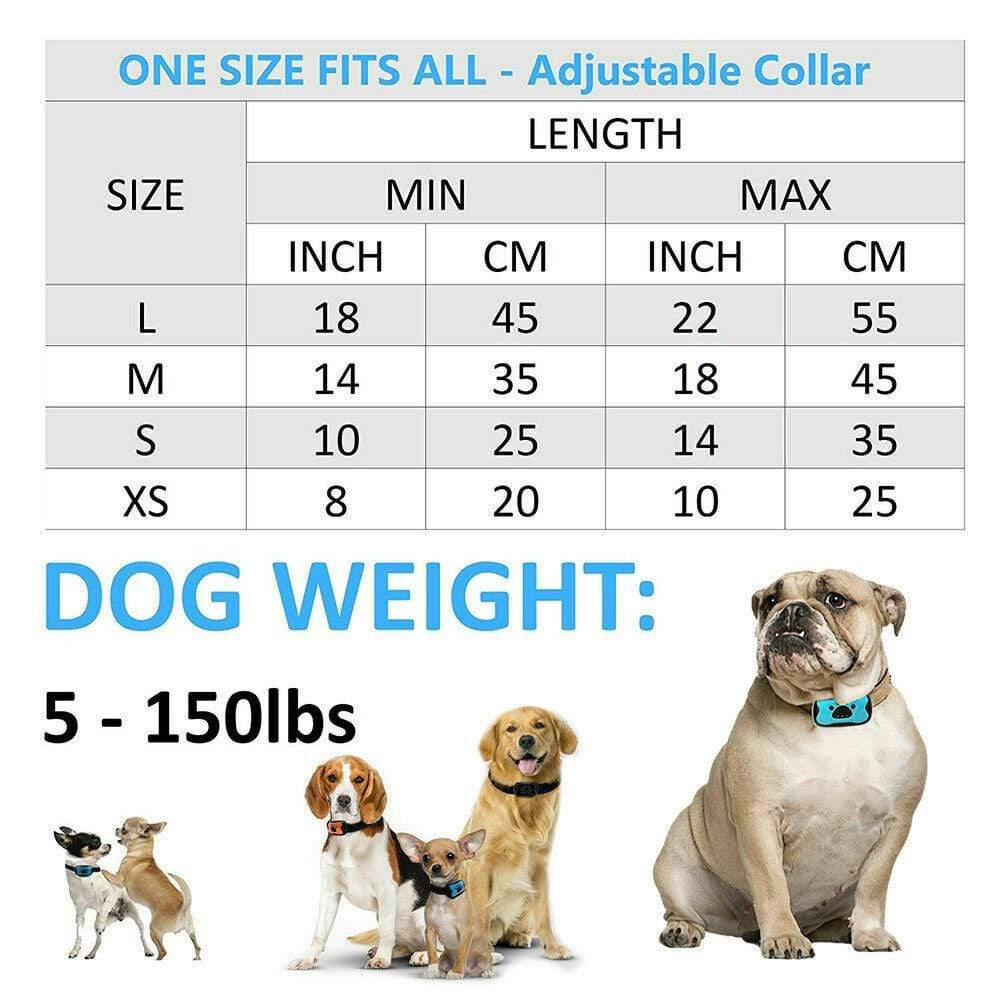 Directions Of Use:
Press the "-" button for 5 seconds to turn on or turn off the collar.
Adjust the sensitivity level of the deterrent with the "+" and "- " buttons.
Refer to the included User Manual for finer operation details.
Specifications:
Embedded With Intelligent Barking Detection Technology
Features 3 Different Barking Deterrent Modes
100% Dog-Friendly
7 Progressive Intensity Levels
Splash And Rainproof
Absolutely No Shock (Beep & Vibration only)
Product Size: 3.9 x 3.2 x 1.8 inches
Package Includes:

1 x Dog Bark No-Shock Collar
1 x Adjustable Nylon Strap
1 x USB Cable
1 x User Manual