Pets are our good friends. We should take good care of them. In summer, pets will feel hot and hard to rest. We need to give them a cool and comfortable sleeping environment. Our pet mattress is made of soft material with ice touch on the surface and has a super heat-absorbing ability, As long as the pet is placed on the pet mat, it can absorb the heat from the pet and provide a comfortable sleeping environment for the pet. They will not be noisy anymore, and your family will have a quiet environment.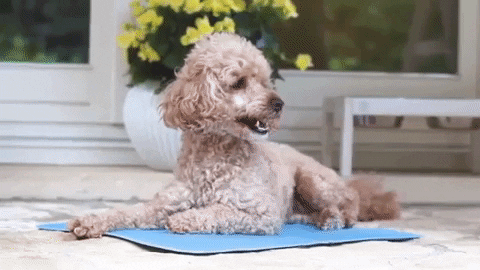 Help your dog stay fresh during the hot summer wave! Perfect for home, travel or for your backyard! Enjoy the sun and hot days without worrying about your dog. As you know hot is really annoying for our friends and they become more nervous and upset.
This Cooling Mat is relaxing and comfy! :)
Easy to clean and super-refreshing thanks to the cooling fabric. The perfect summer mate for your buddy!
See info below for more!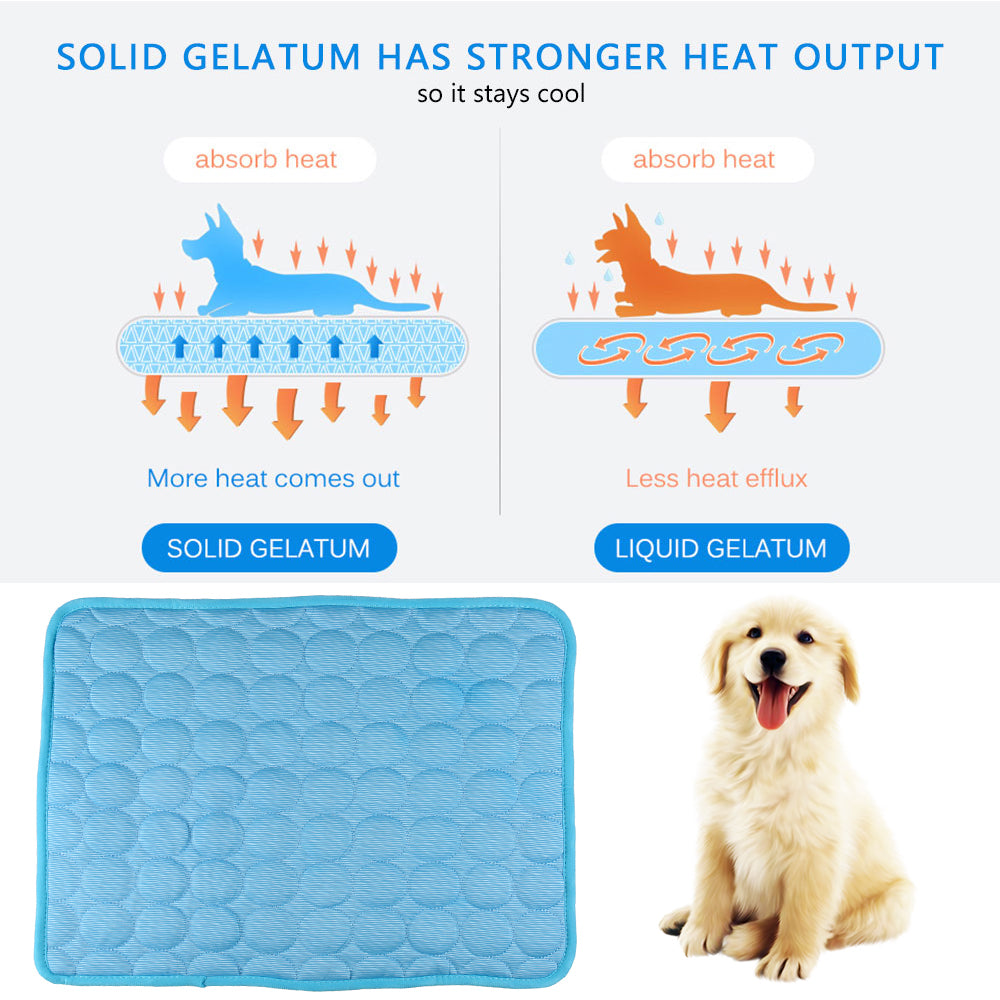 Self Cooling in Summer - This is an easy-to-use pet cooling mat that does not require water, electricity, or refrigeration. Just put the dog cooling pad on the floor or where the pet rests, and then put the pet on it. The ice silk pad can absorb the body heat of your pet, allowing your pet to enjoy a cool and comfortable feeling in summer.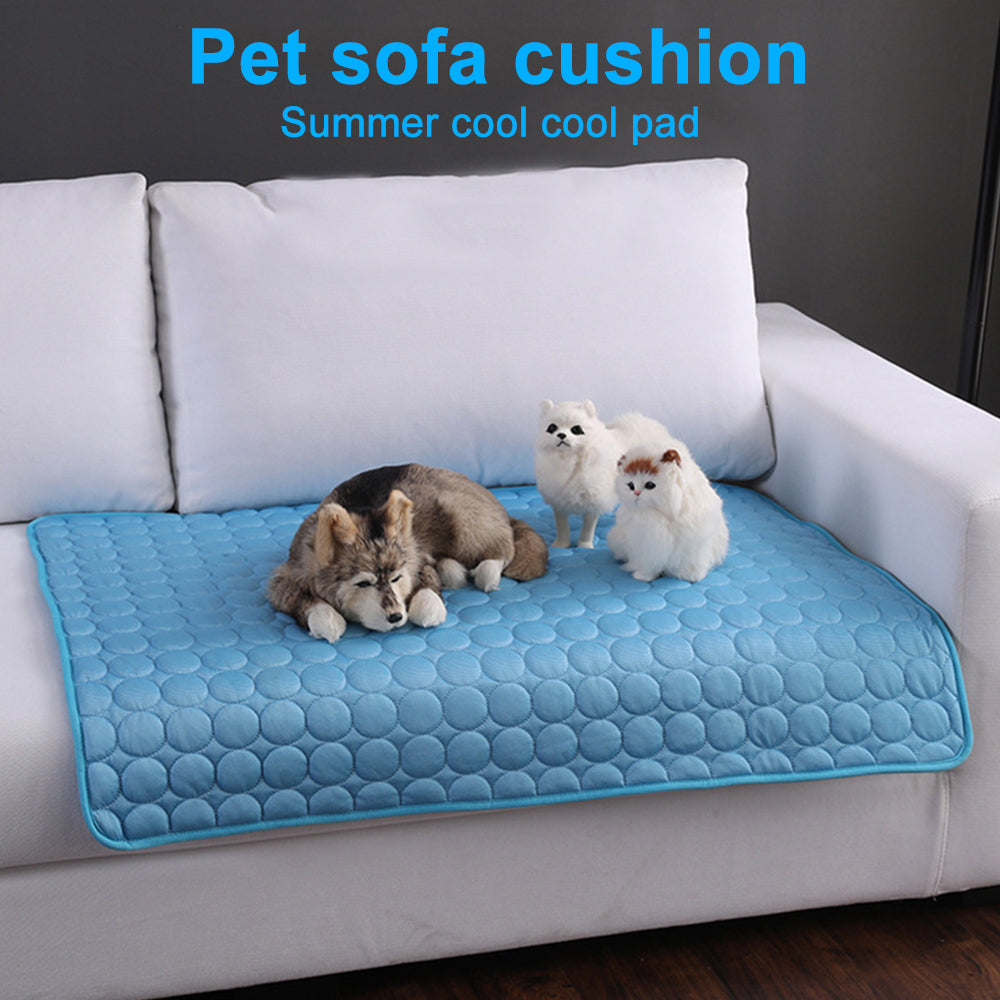 Enjoy cooling in summer: Our dog cooling mat made of breathable mesh and self-cooling fabric, quite soft and comfort, let your furry friends have a fast cooling feeling during those hot days.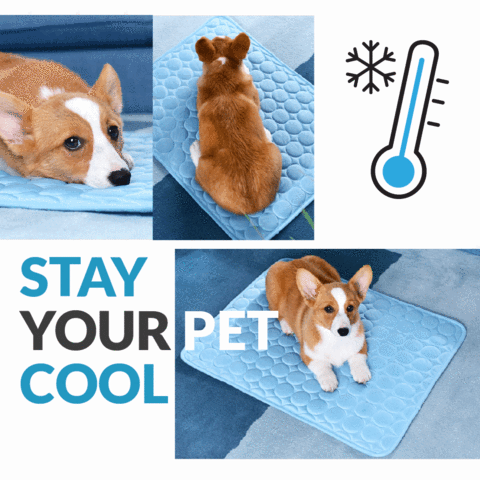 High-quality Materials & Safety - This cat and dog cooling pad has a double-sided function, one side is made of high-quality self-cooling ice silk fabric, which can absorb the body heat of the pet, and it will feel cool when you touch the surface, making the pet feel comfortable instantly. The other side is made of high-quality air-permeable mesh, which radiates the heat absorbed from the pet and increases the softness of the mattress. It is 100% safe for animals, adults and children.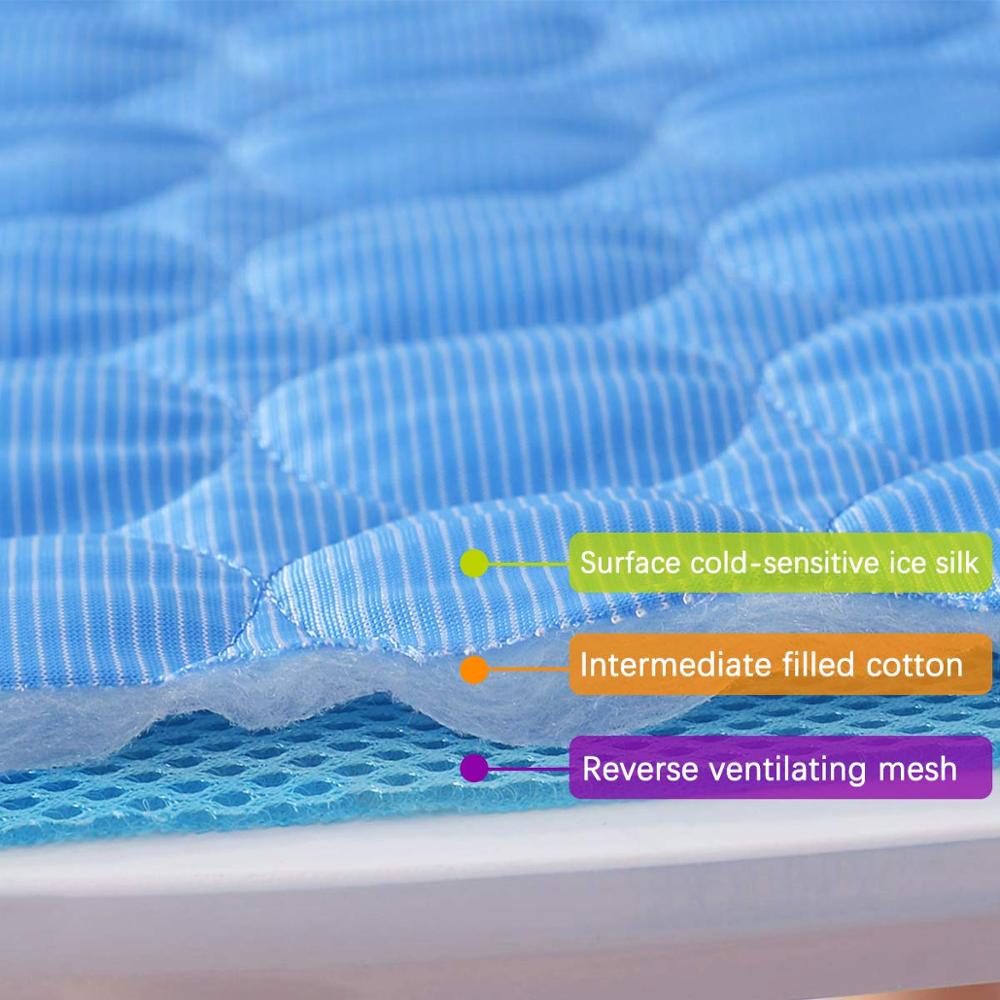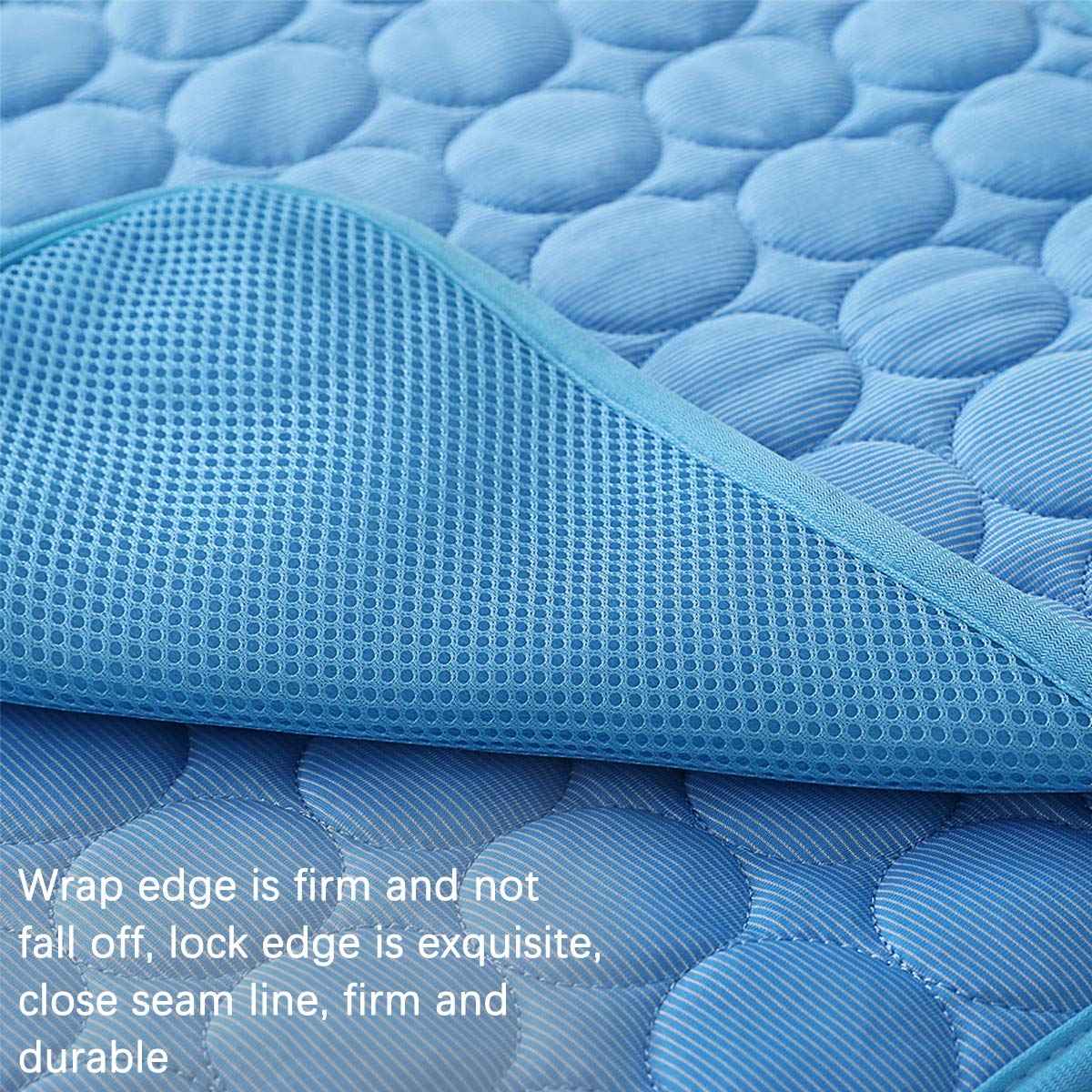 100% Satisfied Guarantee: We are committed to providing customer high-quality products and the best shopping experiences. If you meet any issue, just send an email to us and all issues will be solved within 24 hours.
EASY TO CLEAN!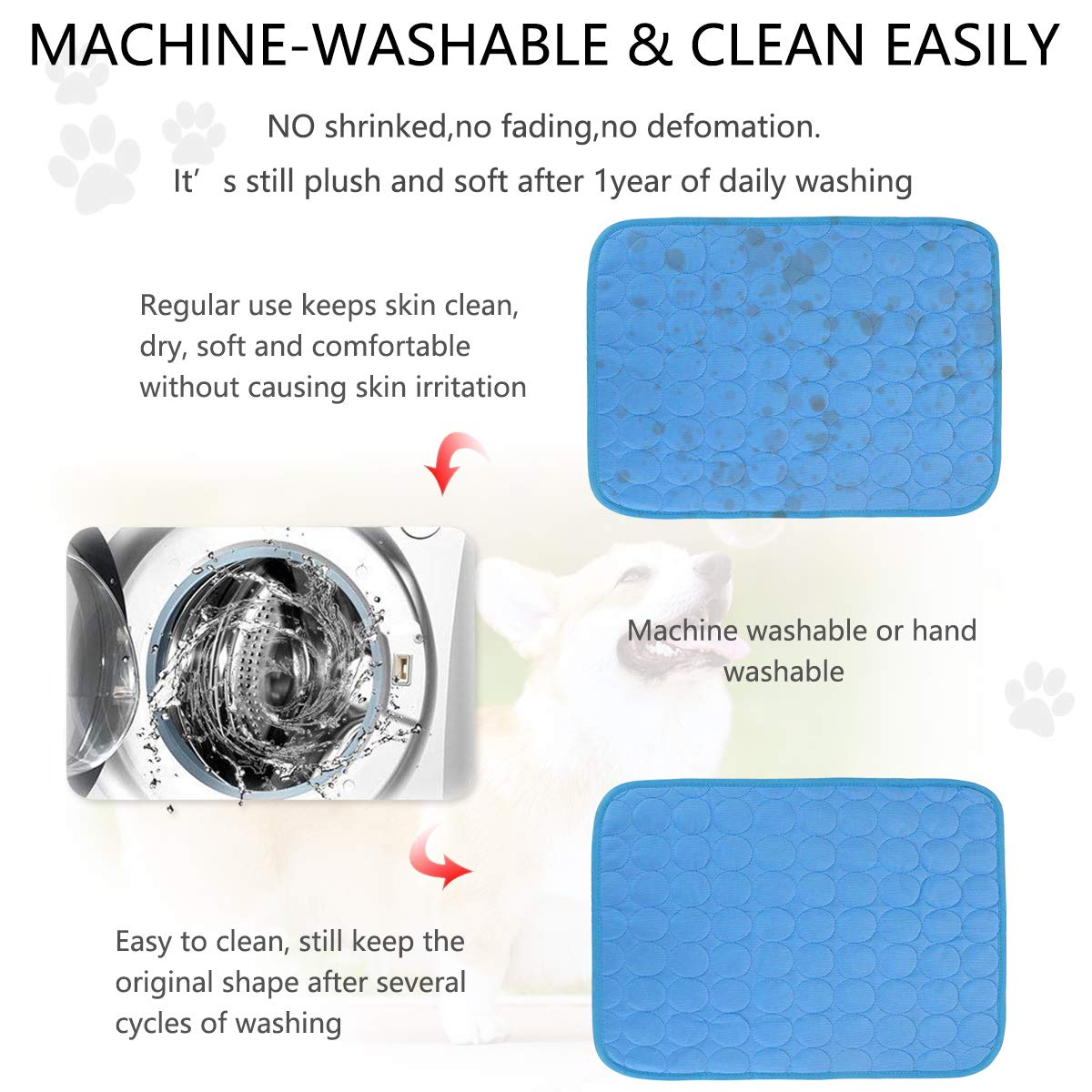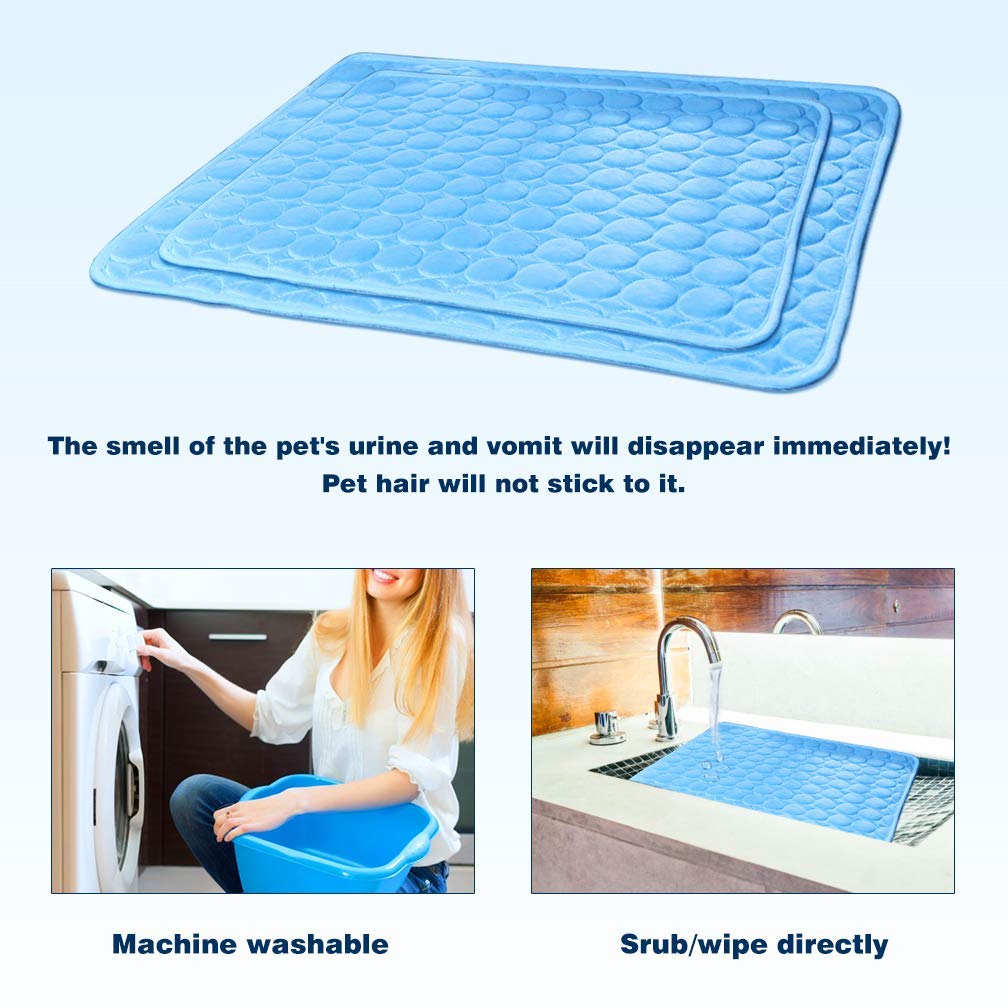 Perfect Gift for Pets - Our sleeping dog mattress is also very suitable for elderly animals, or those injured animals recovering from surgery, so as to relieve the discomfort and pressure caused by their body pain and swelling, maintain the comfort of pets, and provide a good sleeping environment for pets. It's an ideal cooling blanket mattress for all dogs and cats.
Outdoor & Home Use - Our cooling pads can be placed directly on the floor for pets to sleep, or you can put them in kennels, sofas, beds, pet beds, car seats, lawns, and beaches in the shade. Foldable, easy to carry, and store pet mat, very suitable for travel or outdoor activities.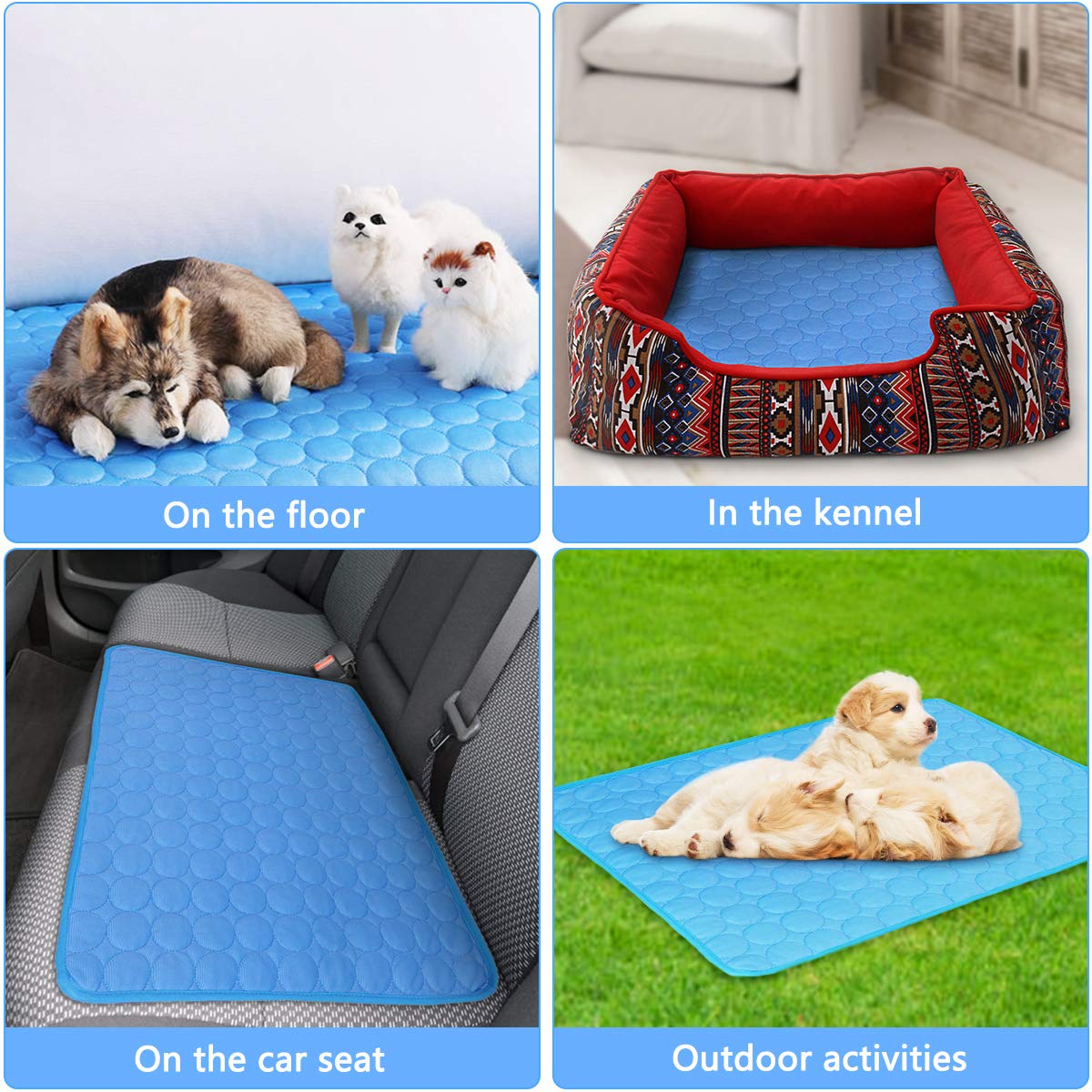 How it works
Staying comfortable in bed isn't about about lying on an icy cold mat, but staying cool. Cool mat disperses heat away from your body, keeping you at a comfortable temperature. Unlike traditional mattresses it does not retain heat in one spot, but redistributes and dissipates the heat!
Good for pets!
Just like humans, pets can also find it unbearably hot in the summer time. With a cleanable surface and gel that won't leak, they'll appreciate the cool mat as much as you!
Product Size:
S: 19.6* 15.7 inch / 50*40 cm
M: 23.6 * 19.6 inch / 60*50 cm
L: 27.5 * 21.6 inch / 70*55 cm
XL: 39.2 * 27.5 inch / 100*70 cm
XXL: 58.8 * 39.2 inch / 150*100 cm