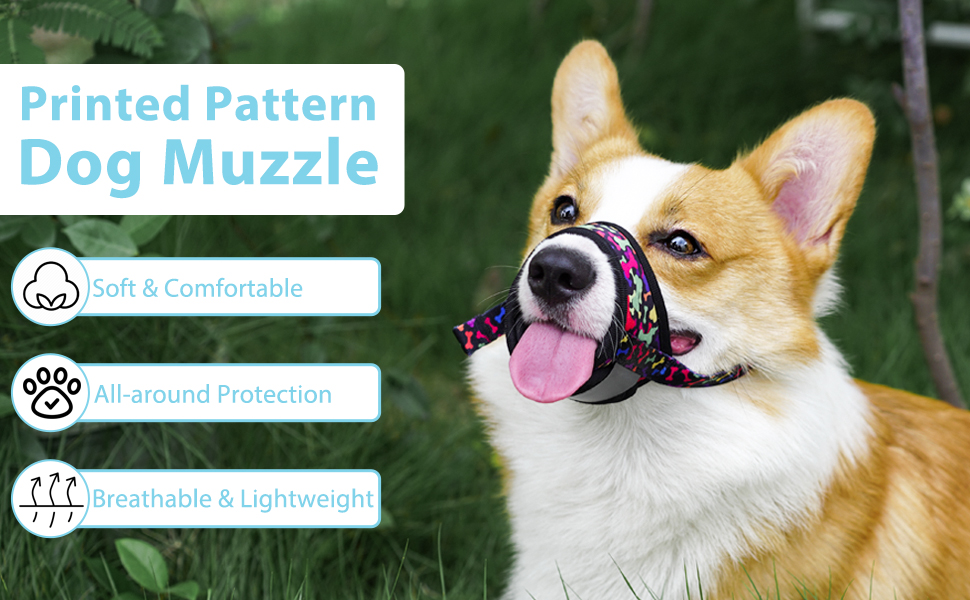 Petnoo printed dog muzzles are a great pet lover gift for the dog lover! Give this pattern muzzle to your four-legged friend as the ideal gift!
Suitable for Dachshund, Scottish Terrier, Fox Terrier, Italian Greyhound, Hilti Collie, Jack Russell Terrier, Schnauzer, Cocker Spaniel, Corgi, Labrador, German Shepherd and so on.
√ Padded liner for added comfort.
√ Variety of bright and trendy prints.
√ A quick-release buckle is helpful to easily put on and off.
√ Durable straps provide reliability and safety of the structure.
√ The lightweight and safe structure does not interfere with free breathing.
√ With the unique printing technology, the high quality pattern doesn't fade in the sun.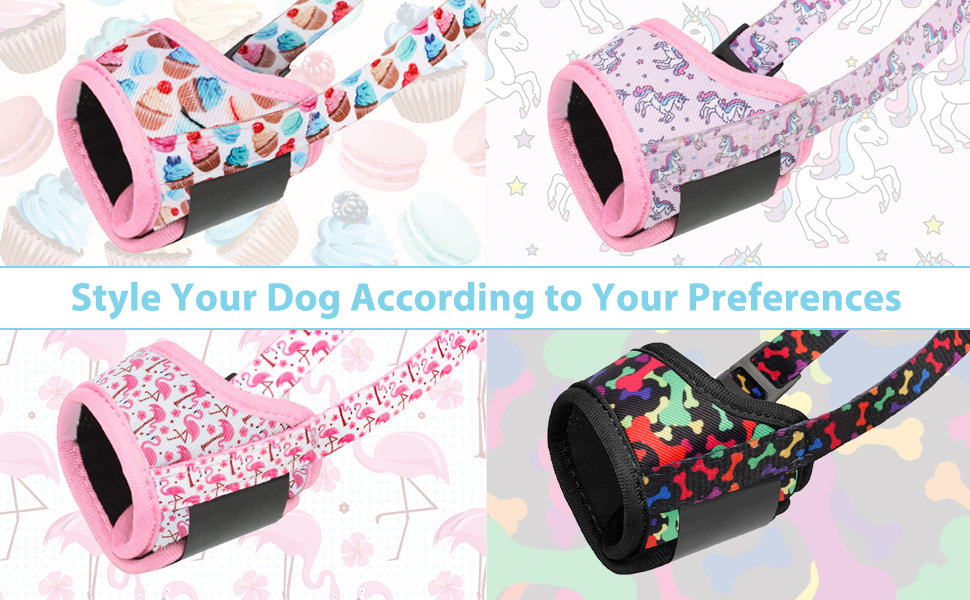 Why Choose our Pattern Muzzle?
The cloth muzzle is not easily soiled, which is easy to clean and dries quickly.

The fabric is lightweight that does not interfere with breathing and is completely imperceptible to the dog.

The fashionable muzzle is characterized by a variety of different, bright, trendy, thematic prints to style the pet according to your preferences.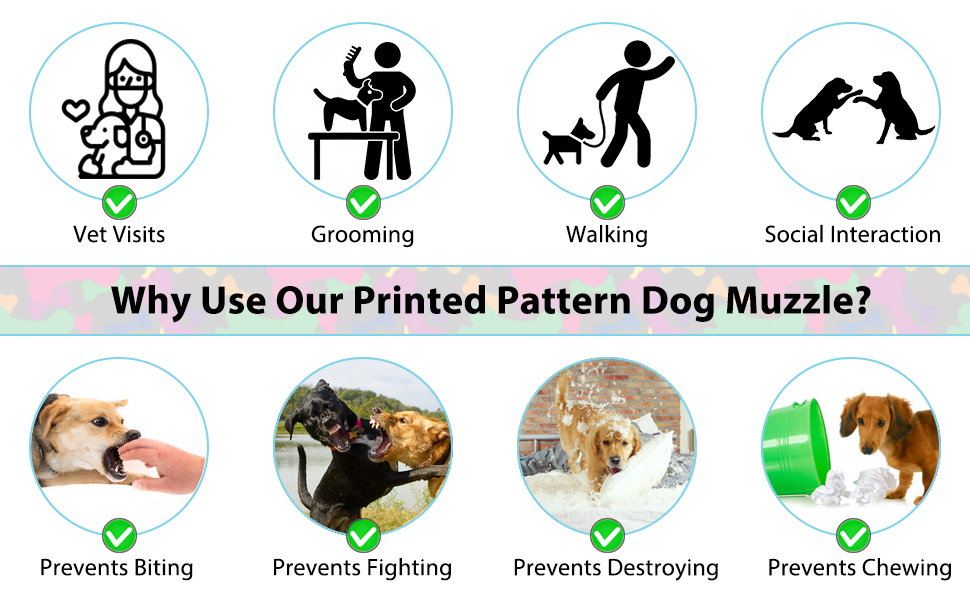 When/Why Use A Dog Muzzle?
Situations that you just want to be extra-safe.

Muzzles can help prevent people from approaching a dog that needs space.

Increasing safety during a training or social situation for a dog that has a history of being aggressive or reactive.

Using muzzles in emergency situations, such as when the dog has had an accident or injury. Many dogs will bite when in pain and are scared.
EASY CARE

The stylish muzzle is not easily soiled, dirt is not absorbed, and can be easily washed off under running water. The fabric dries quickly and helps to permanently maintain the dog's hygiene. Ensures easy care, without any problems.

HUMANE MUZZLE

Dogs are full of energy- panting is a key way dogs cool down and self-soothe in stressful situations. This pet muzzle is humanely designed to allow dogs to pant, eat/drink while the muzzle is on, you can also give treats to your dog.

MORE SAFER & ASSURED

This adjustable mouth cover has a very strong velcro that fits the dog's snout very well, ensuring that an active dog will not easily take it off, and at the same time preventing the dog from chewing and biting to a certain extent.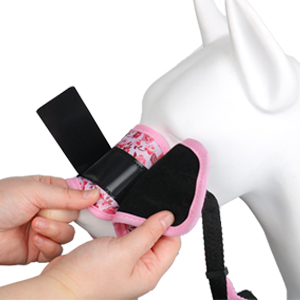 How to Wear A Muzzle-Step 1
Around the snout one inch below the eyes, measure while the snout is slightly open. Use the measurements to choose a muzzle that fits your dog.
Use treats to attract your dog's attention. When your dog shows interest in the muzzle, adjust the velcro.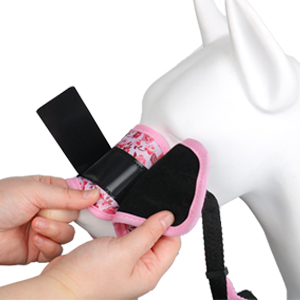 Step 1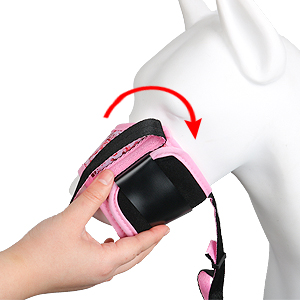 Step 2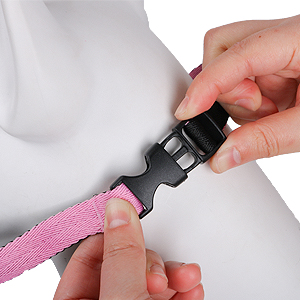 Step 3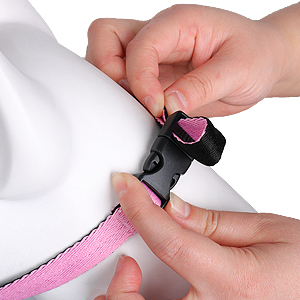 Step 4