Our Dog Nail Grinder is specially designed to effectively trim your dog's nails while keeping them calm and comfortable. Your dog will be then left with short, smooth nails which can prevent a lot of health problems and save you from expensive visits to groomers and the vets.
BECOME ONE OF OUR SATISFIED CUSTOMERS
"We could never manage to trim our dog's claws as she was so scared by the traditional metal clippers and she used to always leave terrible scratch marks on our furniture but now she is very cooperative and loves getting them trimmed"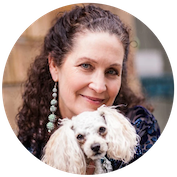 Liz, London
GENERAL BENEFITS

Good for dogs with clipper anxiety - If you've tried dog nail clippers in the past & freaked out your dog, our grinder provides a 2nd chance – the powerful but quiet motor makes trimming quick & easy, without scaring your dog.

Can help improve your dog's health - Nails with short 'quicks' are healthier & safer for your dog. Long nails are well known for causing lifelong health problems.

Makes nail trimming enjoyable & painless - Nail trimming with clippers can be a long, stressful task especially when your dogs hate clippers. With our nail grinder, it makes your trimming experience a lot quicker & more enjoyable as it is a lot easier to use & your dog won't put up a fight due to it being painless & silent.

Safe, effective & precise - This tool allows you to effectively shape & smooth your dog's nails with precision at all angles. By being able to smooth your dog's nails at all angles, it promotes the receding of your dogs 'quick'.

Avoid cracking nails - ​Sometimes, clipping your dog's nails with a clipper can crack the nails - especially if the blade is dull. With our grinder, there is zero chance of cracking your dog's nails or causing your dog any harm.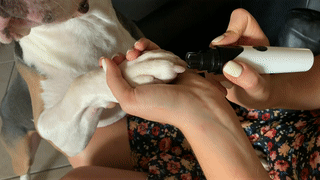 PRODUCT BENEFITS

Effective & easy to use - Quickly & easily shorten and smooth your dog's nails to keep them happy, healthy & more comfortable.

Ultra-silent technology - Equipped with a powerful but super mute motor. Low noise & vibration, so your dogs won't get scared by the noise. Less than 50 dB.

A small price for big results - Affordable, low-cost product, that can improve your dog's health & comfort while also saving you expensive visits to the vet & groomers.

Premium quality - Highest quality available, made of finely polished antibacterial ABS plastic, eco-friendly, BPA free, nontoxic & durable. The grinder head is made out of top quality grindstone to ensure safe & effective trimming.

Stays cool - Special coated dog-friendly grinder rotates at just the right gentle speed, preventing friction burn.

Rechargeable & portable - The wireless, lightweight, ergonomic design makes it portable & easier to handle. Does not require batteries & lasts up to 3 hours.
WHY YOU SHOULDN'T USE TRADITIONAL CLIPPERS
If you are a responsible owner, you know how important it is to groom your dog's nails.
90% of dog owners injure their dog's trying to use nail traditional clippers because their dog won't sit still.
Groomers can get the job done, but going every month can be very inconvenient & expensive.
Our dog nail grinder is the only solution!
Cons of Clippers:
Easy to Cut Quick - If you're not careful, it's very easy to cut into the quick of your dog's nail, causing discomfort and bleeding. Once you cut into your dog's nail quick, they won't be too keen on letting you cut their nails again!
Can Cause Pinching - The other major disadvantage to dog nail clippers is that they can squeeze and pinch your dog's quick, which may cause pain and discomfort for your dog, even if you don't cut into the quick.
Nail Breakage - Nail clippers can cause your dog's nails to split or crack.
Dogs Hate Them - Most dogs despise getting their nails trimmed by clippers, you will notice that your dog will be scared to get their nails trimmed and most likely try to resist.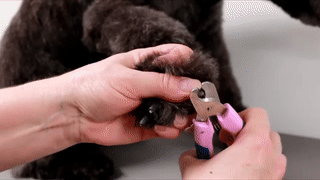 The perfect alternative to nail clippers is our Dog Nail Grinder.
WHAT PROBLEMS CAN LONG NAILS CAUSE?


Long claws are more prone to chipping, tearing, splitting and breaking, which can be very painful and may require veterinary treatment.
As well as being prone to damage, when a dog stands or walks on a long-clawed paw, it puts pressure on the wrong parts of the foot, causing pain and discomfort.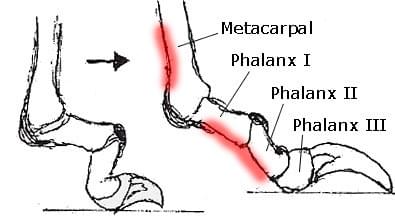 To try and minimise this pain your dog may move slightly differently, which in turn may make them more susceptible to other joint injuries, particularly in older dogs where posture may already be a problem.
In extreme cases, the nails can grow so long that they curl over and dig into the pad of their paws.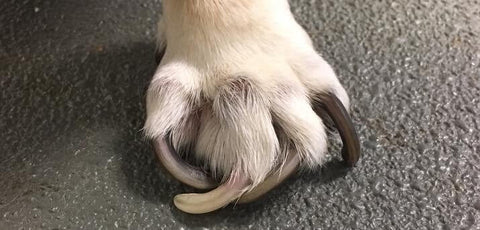 WHAT EXACTLY IS A NAIL GRINDER?
A dog nail grinder is an essential tool for dog grooming professionals as well as show dog owners. This tool is used to grind, shape, and smooth dog nails.
Dog nail grinders are powered rotary tools that are available as corded, rechargeable, or battery-powered devices. Before dog-specific nail grinders were common, dog groomers used rotary tools.
BENEFITS OF A NAIL GRINDER
Good For Dogs With Clipper Anxiety - If you've tried dog nail clippers in the past and freaked out your pooch, grinders provide a 2nd chance – you may have better luck getting your dog to go along with a grinder.
Rounded, Smooth Nails - One of the biggest advantages of grinders is that you can smooth your dog's nails and round them. This is much preferred over the sharp edges left by nail clippers. Rounded nails ensure your dog doesn't get snagged on and is especially handy for dogs that tend to scratch or jump up on owners (smooth nails don't do nearly as much damage to furniture or your skin).
Great For Thick Nails - Dog nail grinders are especially handy for dogs with large, thick nails that can be difficult to clip.
Stays Cool - Special coated dog-friendly grinder rotates at just the right gentle speed, preventing friction burn.
Pays For Itself In Two Uses - Your grinder will pay for itself within the first 2 uses. Save yourself a trip to the groomers or vet, and safely trim those claws yourself!
Some Customer Feedback:
Less likely to make your dog bleed

More control (don't have to worry about cutting the quick)

Doesn't get dull (can buy replacement heads)

Works well on thick nails (mine is powerful enough for my German Shepherd)

Doesn't leave your dog's nails sharp (with clippers I'd have to use a file afterwards)

The incremental trimming makes getting short nails easier

Save money on puppy pamper treatments and no expensive trips to the vet
​HOW TO USE A NAIL GRINDER
​The first and most important step for successful nail grinding is to get your dog accustomed to the noise of a dog nail grinder. For some dogs, this will be challenging.
​The best method to get your dog used to a dog nail grinder is to let your dog associate the noise of the grinder with a reward such as a treat.
Follow These Steps:
Calmly call your dog to your normal grooming location

Show your dog the reward and have it lie down

Calmly show your dog the dog nail grinder and then turn it on, while praising your dog in a happy, yet calm voice.

Reward your dog with the treat and try to keep your dog in a calm state while the grinder is still powered on.

Repeat the process with more treats and positive reinforcement for as long as your dog can tolerate.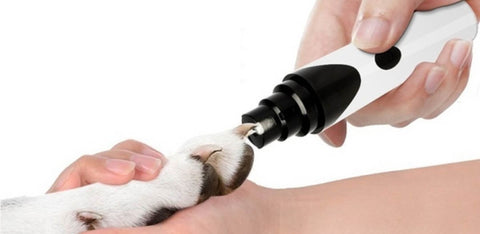 Be sure not to force your dog out of its comfort zone. If your dog is nervous or scared, you will have to keep the sessions short. Periodically repeat the sessions for a few days until your dog gets used to the noise.
Our nail grinder is specially designed to make as little noise as possible to keep your dog as calm as possible. So, with our grinder, your dog shouldn't have a problem with the noise.
WHY IS TRIMMING YOUR DOGS NAILS IMPORTANT?
Nobody likes trimming dog nails. Not you, not the dog, nor anyone else who may be called upon to take on nail trimming for you. But for the health of your dog, it must be done and should be done frequently enough to keep your dog's nails short.
Here are a few reasons why you need to trim your dog's nails:
Torn nails are painful and easily infected requiring soaking and long-term antibiotics or surgical removal.

Dogs don't walk correctly when the nails are too long and this strains the leg muscles and torques the spine.

Long nails grow around and into the bottom of the foot. The dewclaw nail will grow into the leg. Ingrown nails are often infected, are always painful, and make some dogs downright mean.

Nails help provide traction and increase a dog's ability to walk and run without slipping. Dogs with excessively long nails hurt themselves because they slip and fall.
With our Dog Nail Grinder, it makes the task of nail trimming a lot more enjoyable. It speeds up the process and your dog won't be as opposed to it compared to clippers. This makes the task a lot easier as they won't put up much of a fight. Most dogs become quickly accustomed to it and don't resist the trimming at all.
It allows you to be able to perform the necessary task of trimming your dog's nails with efficiency and enjoyment instead of stress and frustration.
SPECIFICATIONS
Material: ABS Plastic
Grinder Head Material: Grindstone
Charging time: 2 hours
Running time: 3 hours
Input: AC100V-240V 50HZ/60HZ
Output: 5V/350MA
Charging mode: USB charging
Battery: Built-in battery
WHAT'S INCLUDED?
- Dog Nail Grinder
- 1 Grinder Head
- USB Charging Cable
- User Manual
- Package Box