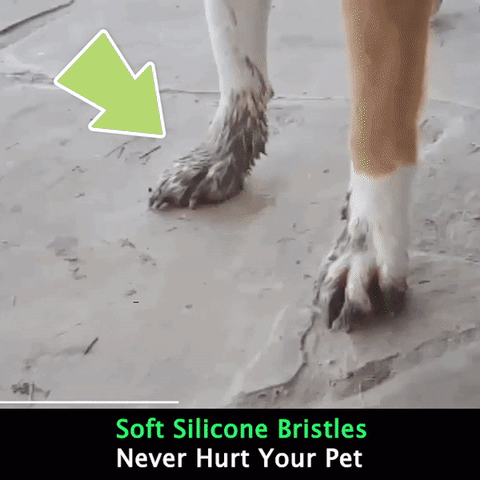 If you have a pet that loves playing around outside, you know that dirty paws are a no-no inside your house. Let our Paw Cleaner change your life! It's fun and easy to use---like a paw-sanitized for your pets!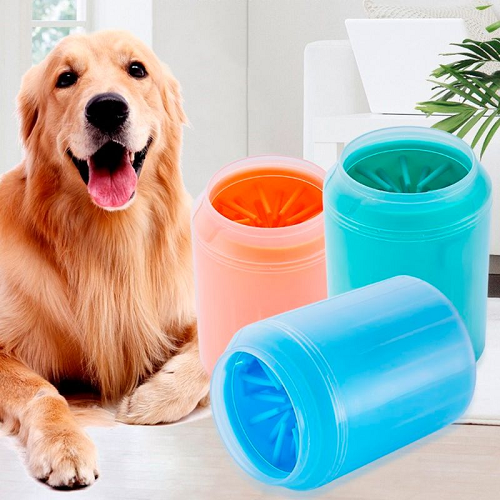 The Dog Paw Cleaner is BPA-free and made from recycled eco-friendly material that will not make pets feel ache, itchy, or discomfort. The soft but durable bristles quickly remove any mud, sand, dirt, or grass from your puppy's paw. Just add a little bit of water and gently twist and turn until you get all the dirt off your puppy's paw. Repeat this as much as needed then dry your pup off with a towel.
The Paws Cleaner can be easily cleaned with water. The cup and silicon brush are detachable and easy to clean. Portable design makes it easier for you and your dog to travel. Enjoy going out with your dogs, no muddy paws again, keep your sofa and floor clean, no more footprints. Keep your house clean from now on.