Grab your Dog Shock Collar Rechargeable Waterproof Dog Training Collars 875 Yards now!
Train your dogs while maintaining control using this Rechargeable Waterproof Electric Dog Shock Collar. The remote distance is up to 875 yards, that's 2625 feet. This dog training collar receiver can be used to train dogs in various water activities or in the rain. Perfect for all sizes of dogs.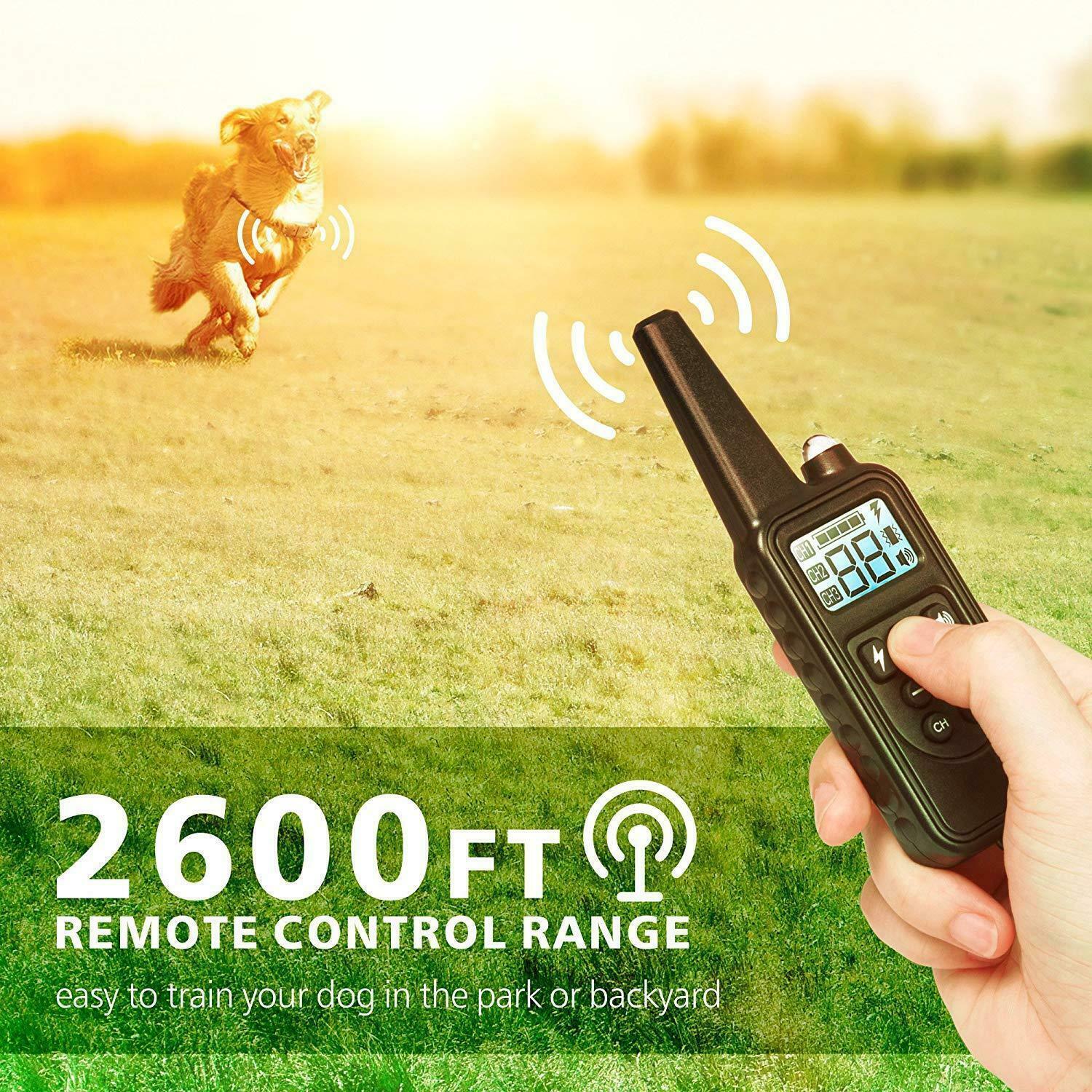 Adjustable Soft PU Collar. Soft Dog Collar length is adjustable from 7.09 inches (18cm) to 25.59 inches (65cm); adjustable fit for small / medium / large dogs.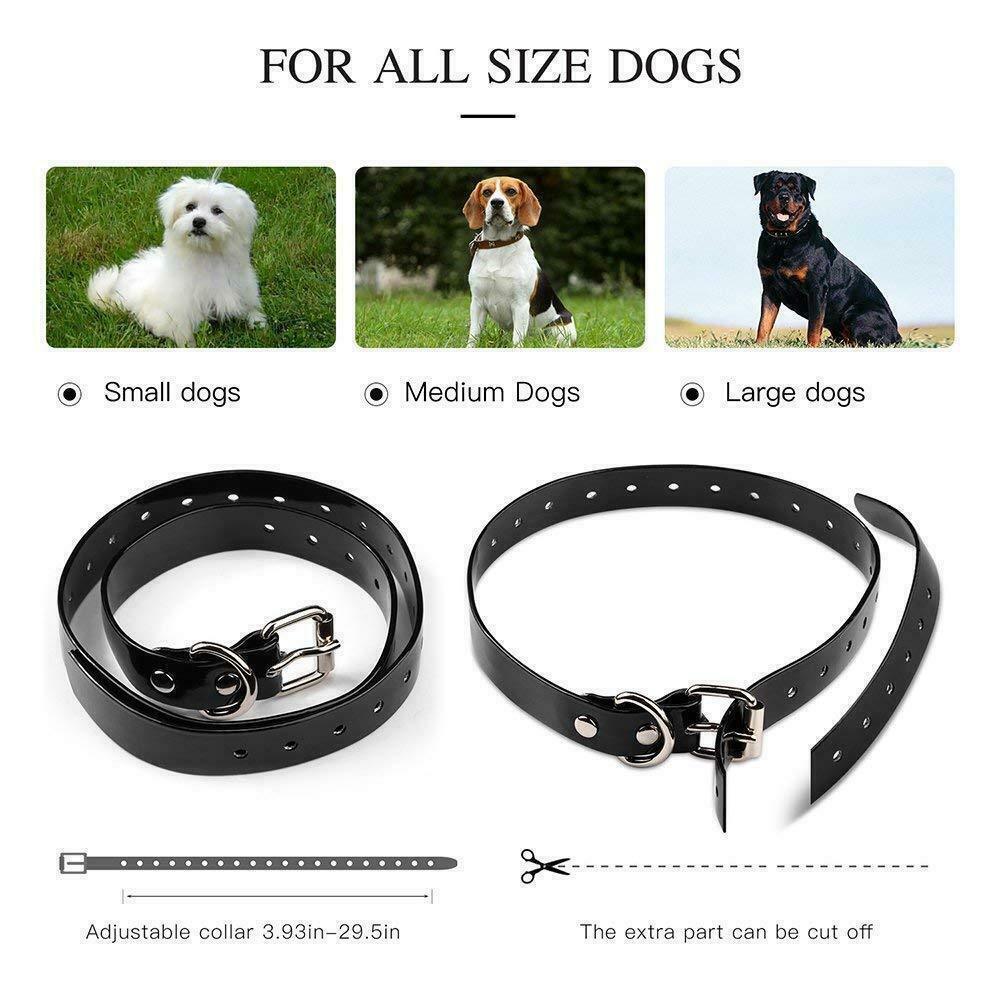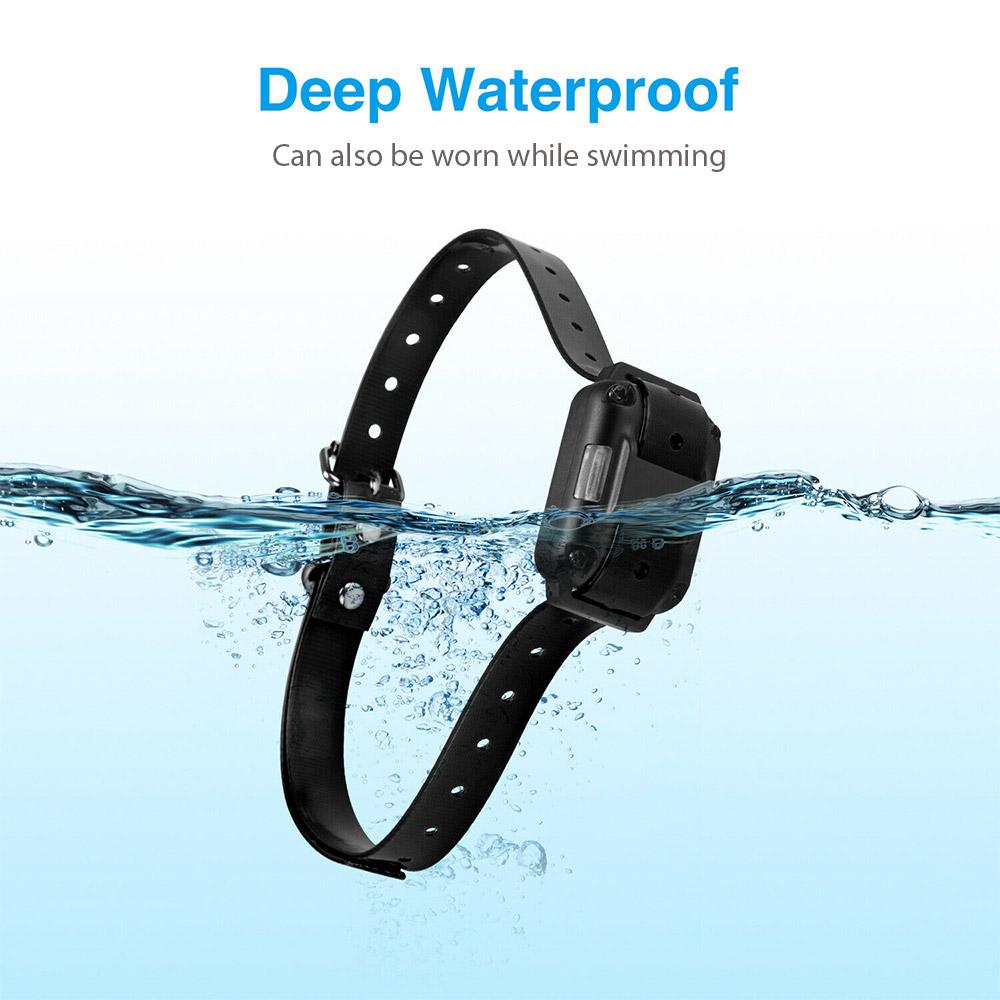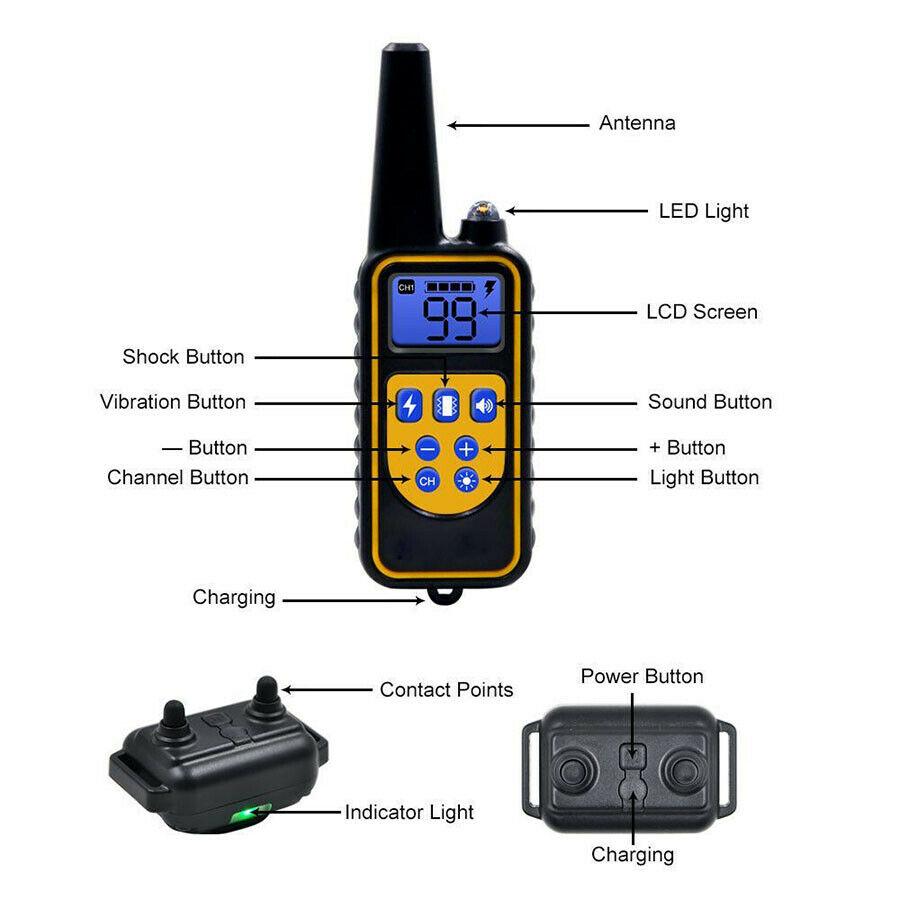 Note: Treat your dog as friends, we suggest that the static shock should always be your last choice when you use this remote training collar and DO NOT use static shock to train young dogs.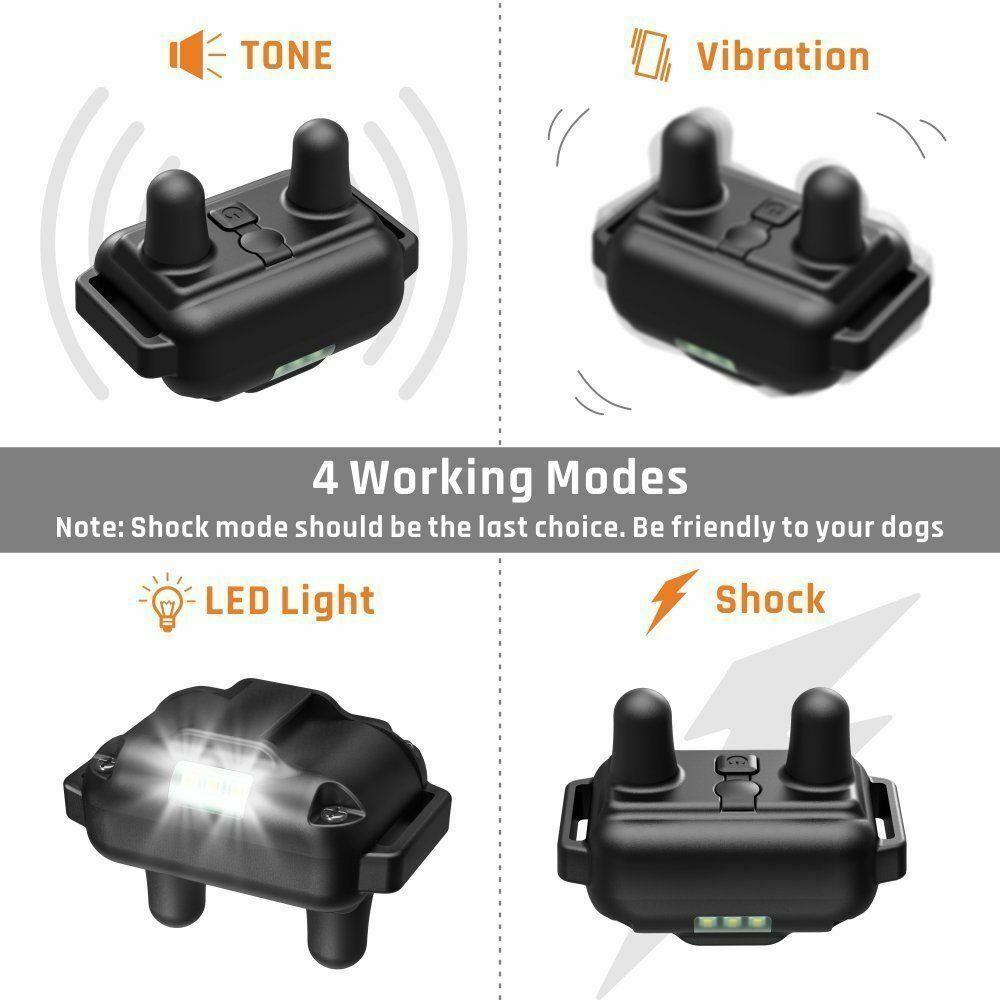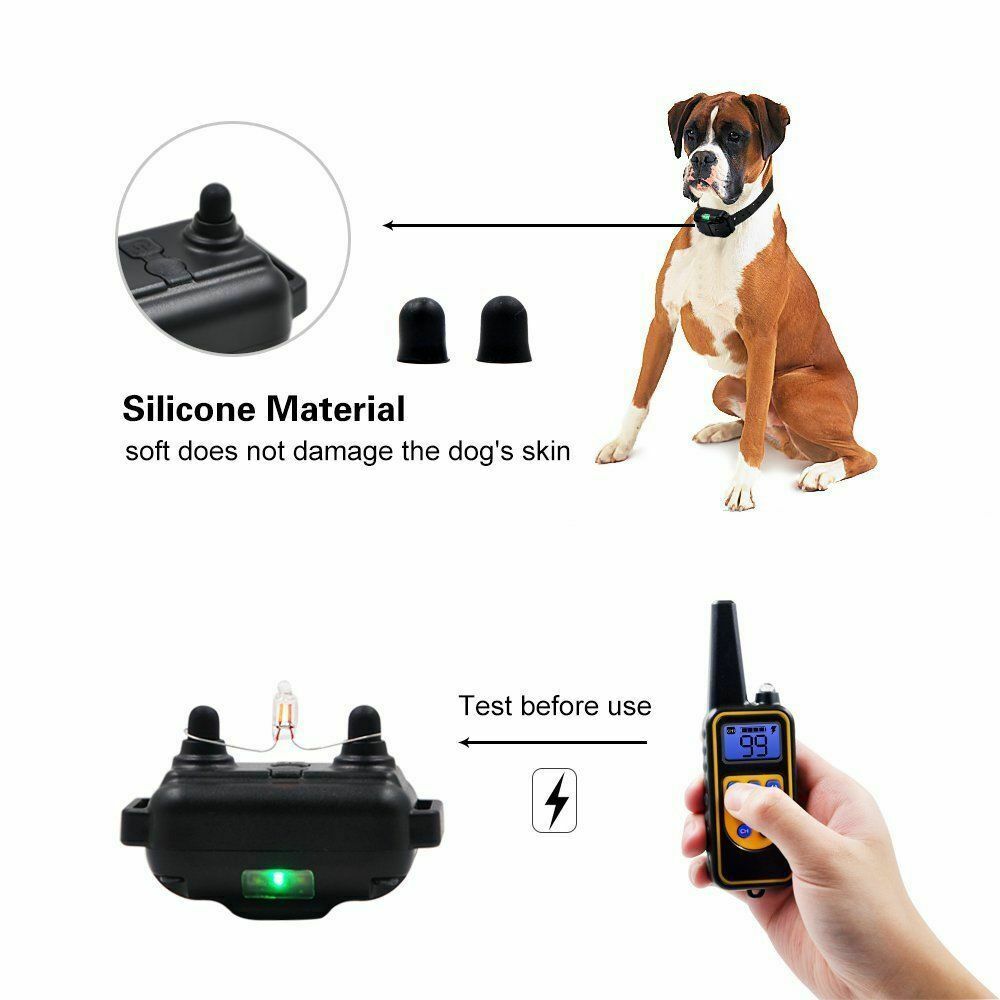 Dog Shock Collar Rechargeable Waterproof Electric Dog Training Collar 875 Yards Features:
875 Yard Super Far Remote Range. The remote distance is up to 875 yards, easily train your dogs in the park or backyard, use this dog training collar to correct dogs' barking, walking, leash training, sitting, aggression, and other behavioral obedience; one remote transmitter can control up to 3 pieces of electronic collar receivers.
1 Piece of Shock Collar Receivers with Soft Touch Points
Unlike other receiver's metal touchpoints, this dog shock collar receivers' touch points are soft silicone, will not easily hurt the dog's skin during training.
4 Training Modes
-LED Light, Vibration, Shock and Sound mode are optional; -LED light mode helps you to locate your dogs in the dark environment, at dusk, thick foggy condition;
-Vibration and static shock mode are adjustable from 0-99 levels.
-the Sound mode creates an audible warning.
REMINDER: Our remote shock collar is designed for building better internal communication between your dogs and you, not for punishing the dogs. Please treat animals in a friendly way.
Package Includes:
1 X Transmitter
1 X Receiver
1 X Collar Belt
1 X Charging Cable
1X Testing Bulbs
2 X Touching Points
1 X User Manual ( with detailed dog training tips).