Add some class to your canine's dining experience with our pet bowl!
Make mealtime more comfortable for your pal with a Double Non-Slip Pet Bowl. Thanks to its elevated design, it provides your hungry doggie or kitty with a more ergonomic experience while eating, drinking, and snacking. These elevated dog bowls help prevent splashes and spills since they are up closer to your dog's mouth.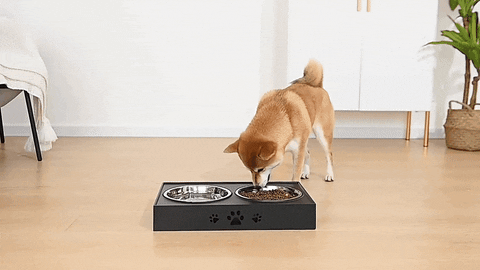 Eating and drinking at the proper height are beneficial for digestive health for cats and dogs alike because it uses gravity to help digestion naturally. Also, dining from a raised bowl is easy on sensitive neck and elbow joints. This raised mealtime set comes with an elevated bowl holder and two hygienic stainless steel bowls with a spill ridge to keep food and water off your floors.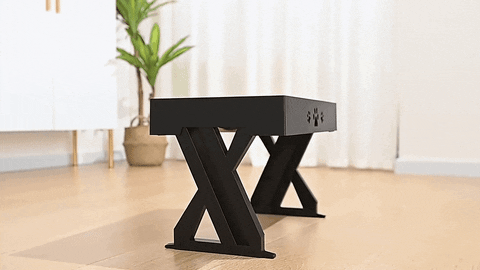 FEATURES:
Our dog feeder can be adjusted in height from 14 to 38 cm to meet the needs of your dog. It can be used for the entire life of your dog and is perfect for small, medium, and large dogs and cats.


When your dog has to bend down for long periods of time to eat or drink, its spine, neck, hips, shoulders, and joints feel uncomfortable and can even be hurt. 

This dog feeder uses premium acrylonitrile butadiene styrene (ABS) board and the bowl is made of high-quality stainless steel. 100% waterproof and will never rust or get molds like normal iron products or bamboo stands.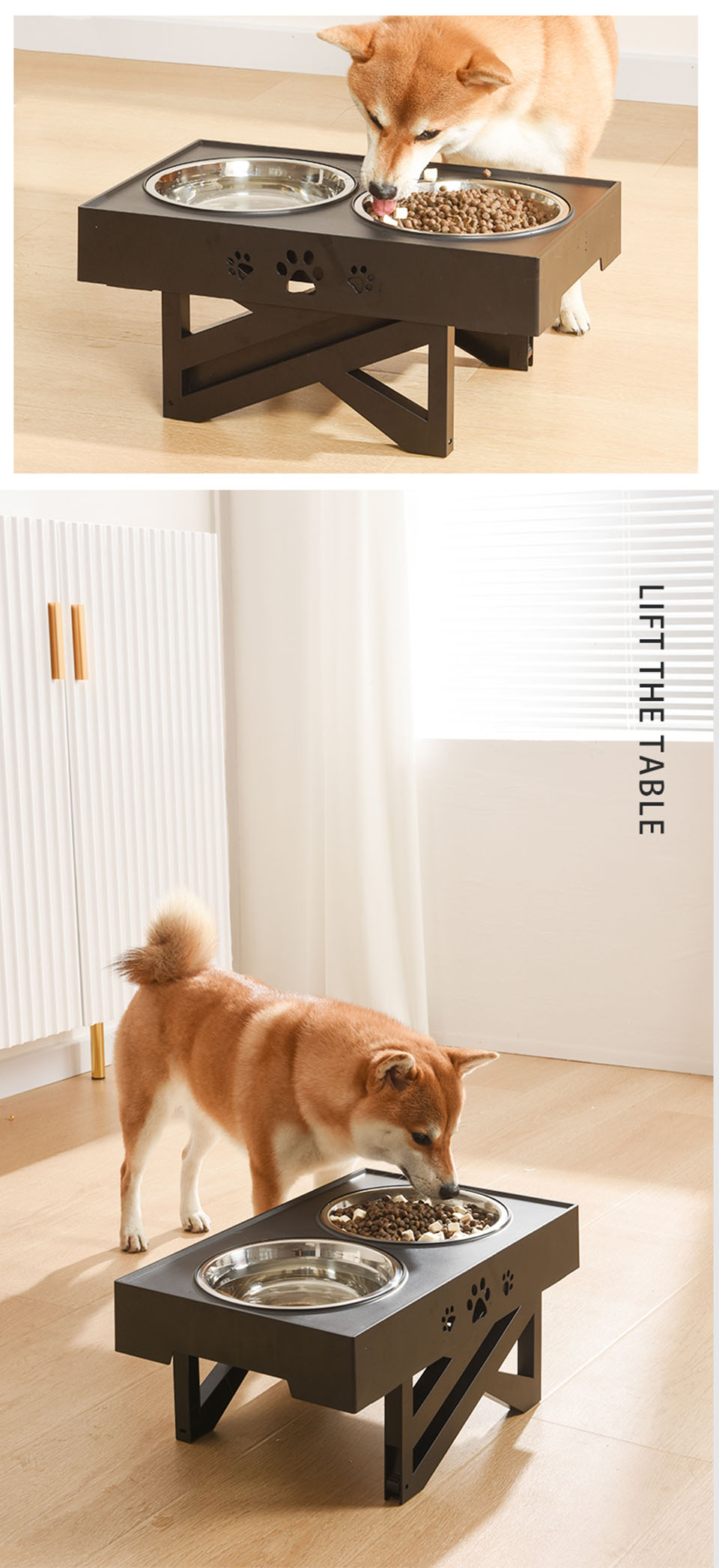 Our dog bowl stand is easy to assemble. It only takes you about 10 minutes to personally assemble a raised bowl for your pet. 
SPECIFICATIONS:
Applicable Dog Breed: Universal
Type: Dogs
Material: ABS+PP
Colour: Gray,black