Our Elevated Bowls for Dogs
 Adjustable
are the perfect dog bowls for puppies and senior dogs alike.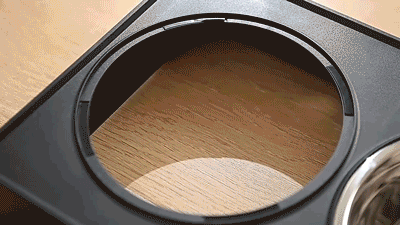 These elevated dog bowls help prevent splashes and spills since they are up closer to your dogs mouth.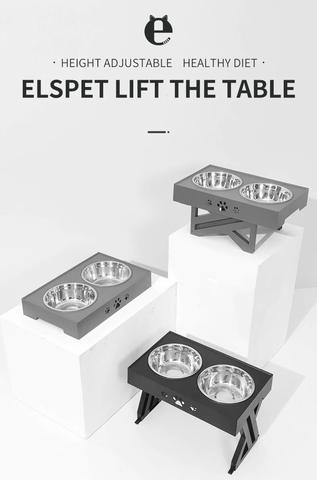 Designed with durability in mind. The dog bowl stand features a non-slip base to prevent the dog bowls from moving out of place. The stand is also fully-adjustable making it a great solution for pets of all heights and sizes.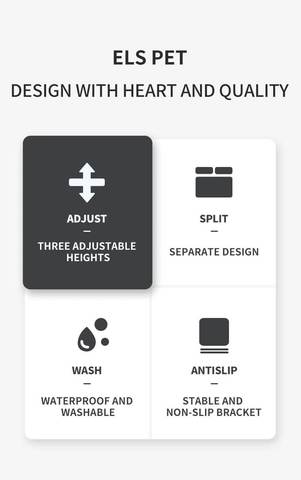 An elevated dog bowl provides neck and spine protection for your pet. This will allow your dog to relax and eat their meal with decreased neck strain while also reducing joint stress. An elevated dog bowl is great for senior dogs.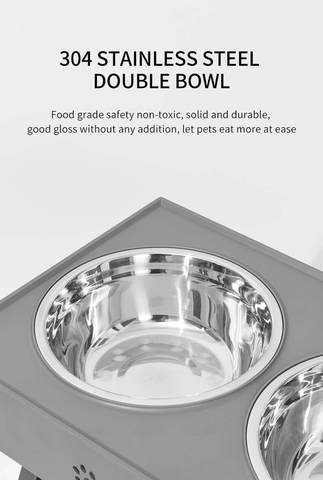 The stand comes with 2 304 stainless steel dog bowls that can easily be removed for cleaning or refills.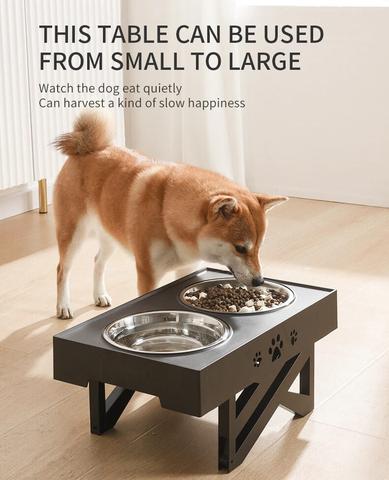 Features 
IDEAL FOR ALL GROWTH STAGES
Adjustable Elevated Dog Bowls grow with your dog from puppy to senior. The dog bowl stand can be adjusted to 12-inch for large dogs, 8-inch for medium dogs and 2.8-inch for small dogs.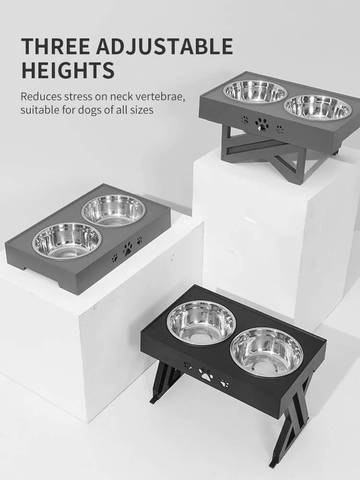 REDUCES STRAIN ON JOINT
This raised dog feeder is great for dogs with arthritis or mobility issues. And it also helps to promote healthy digestion by providing comfortable height to access to food and water.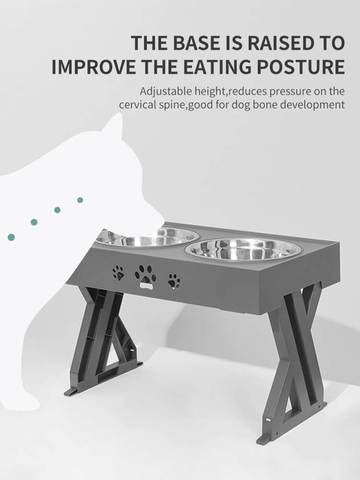 ANTI-SLIP DESIGN
Rubber anti-skid pads at the ends of the legs prevent the elevated dog bowls stand from moving around while eating, or spilling water while drinking. Besides, the silicone mats on bowl insets is effectively to enhance the stability of the bowls.
EASY TO INSTALLATION & DISASSEMBLE
Customized three heights can be achieved by only tucking the legs into different sides of the platform. The legs can be easily removed and placed under the feeding platform for a clutter-free space storage.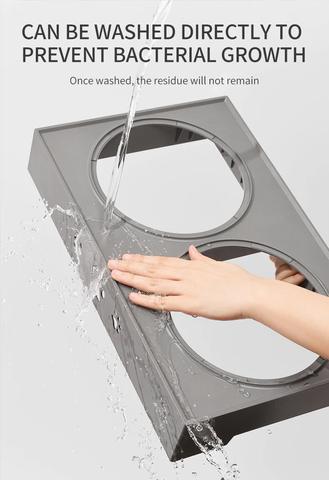 REMOVABLE STAINLESS STEEL BOWLS
The raised food bowl for dogs can meet pets' daily diet and water needs, and the stainless steel material can be used in the dishwasher, which is more convenient to clean. And it is detachable for easily cleaning and refilling.
Specifications
Material : ABS - PP
Color : Black - Grey
Size : 440mm*274.8mm (Maximum height)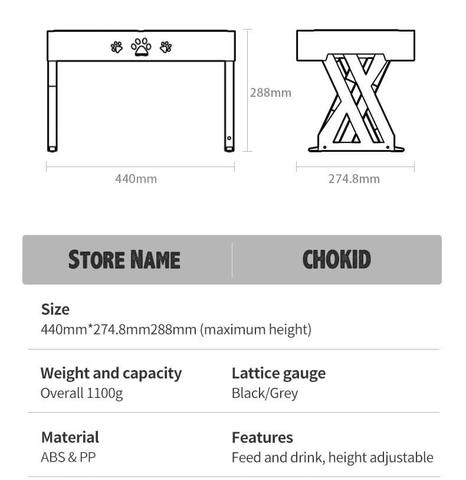 Package Included
1 x Elevated Dog Feeder