What are the benefits of an elevated or raised dog bed? Ever realized that your own bed is also raised?
An elevated dog bed can have as well many benefits for your dog.
Your dog doesn't have to sleep on the cold, damp floor when the weather is cold
Air circulates under and around the dog bed in the summer heat, keeping your dog cool, while reducing the likelihood of mold, mildew, and odor.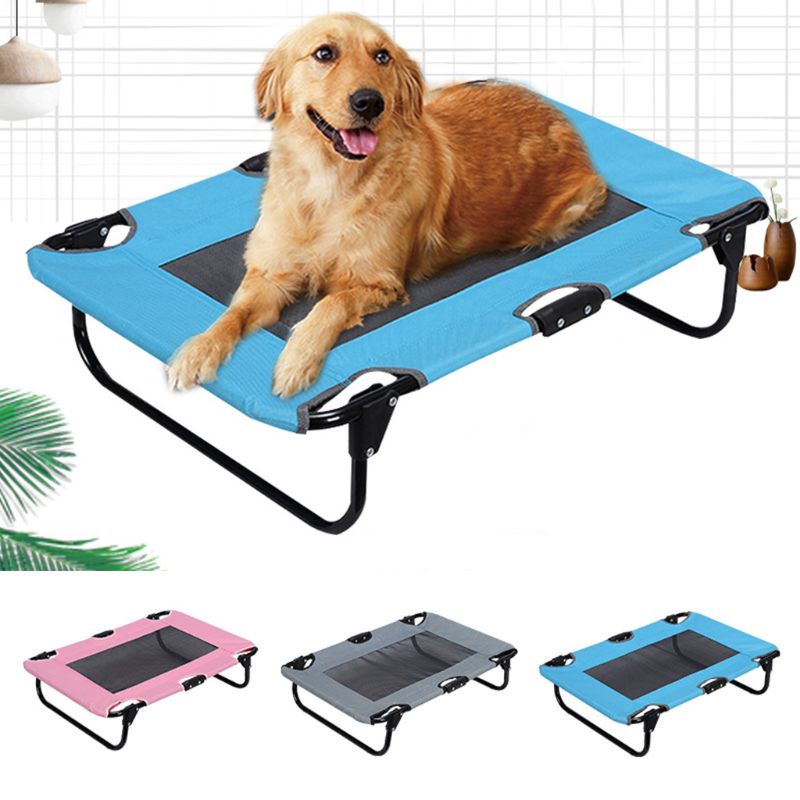 Features
Breathable Fabric: Off-the-ground design promotes and increases airflow. Breathable fabric eliminates hot spots and has a cooling effect on their fur coat
Enhanced Comfort: Suspended, flexible bed surface reduces stress on your pet's joints and ensures comfort.
Indoor or Outdoor: Built for indoor or outdoor use. The lightweight, powder-coated steel frame will last in the outdoor elements.
Easy to Clean: Easy to wash HDPE fabric and steel frame, simply hose off with water and allow to dry.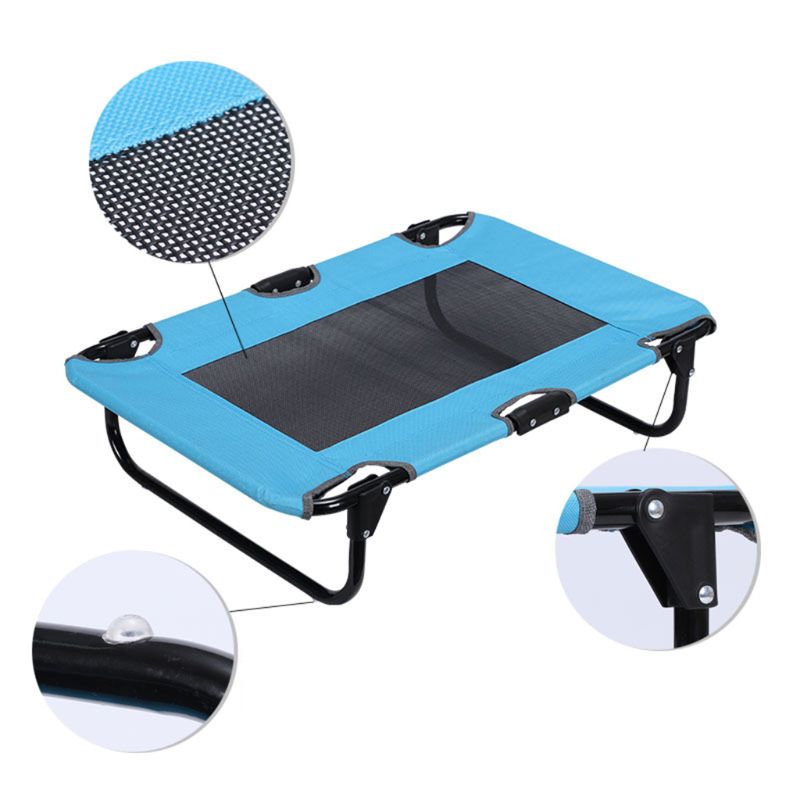 Raised dog beds decrease the amount of debris that might find its way into or under the dog bed, causing discomfort. Your dog will rest better, have more energy, and be more active.
Elevated dog beds are more comfortable and easier to get & out of. Especially for older dogs or for those dogs suffering from arthritis.
With an elevated dog bed, your dog has less contact with fleas, since fleas can only jump about 6″ high.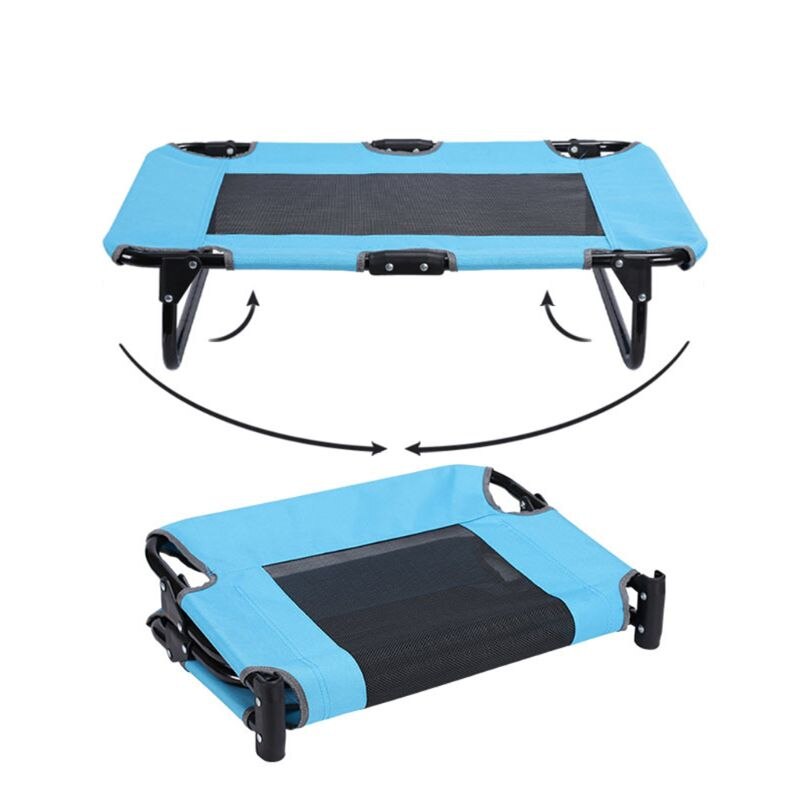 The elevated style is preferred by many pets – proven by the pet hair found on your sofa and bed. These beds provide the same comfort benefits, yet they keep pets off furniture. A bed introduced at an early age, reinforced with consistent training, will keep your pet off your furniture
Raised dog beds are sturdy, and most have rubber feet so that they won't slide across the floor or ground if your dog jumps into them quickly.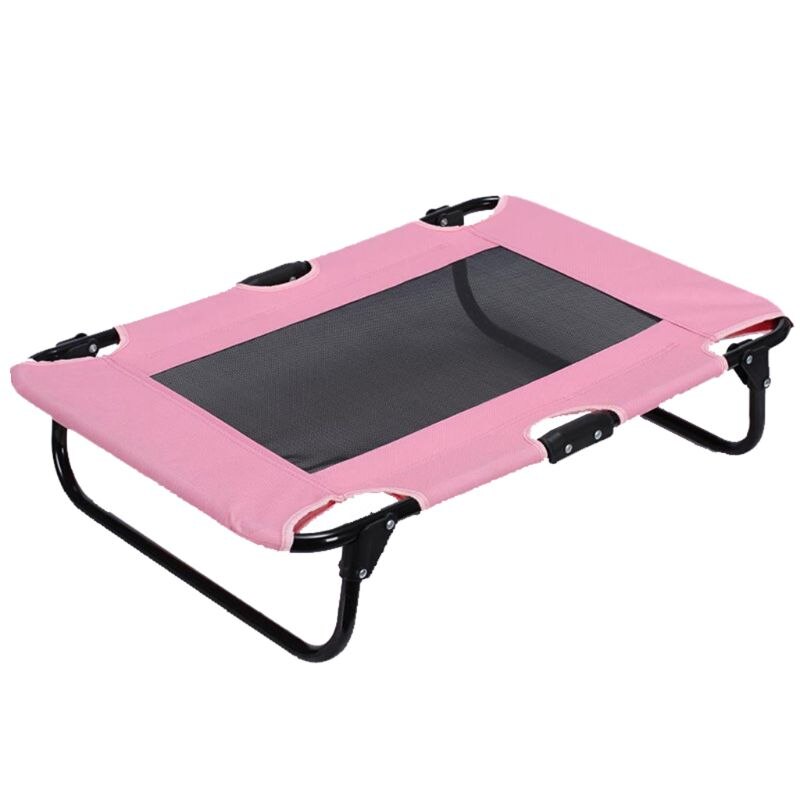 Elevated dog bed comes with orthopedic foam mattress improves joint health and cushions your dog's entire body, providing supreme comfort to pets of all ages. Foam mattresses reduce stress on pressure points like elbows and hips and return to shape immediately when not in use.
And with an elevated dog bed from DogMEGA you don't have to sacrifice your style to keep your dog in comfort! Carefully designed and built by craftsmen our high-quality dog beds will complement your home's décor. With many design styles to choose from, you and your best friend will be able to find just the right bed.
Size Chart: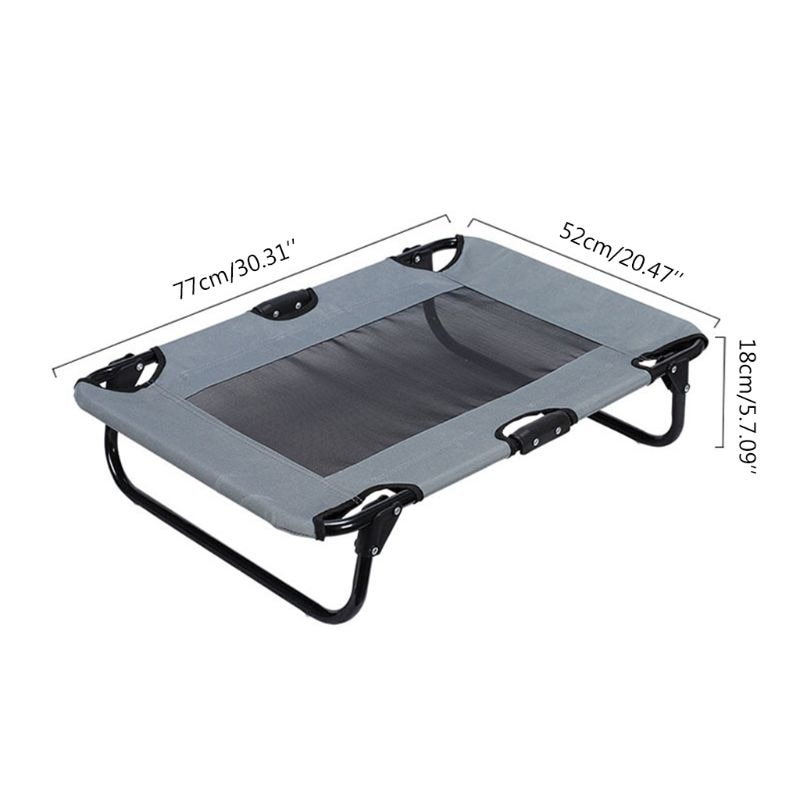 Specifications:
Size: M: 77cm x 52cm x 18cm (30.31inx20.47×7.09in)
Color: Gray/Blue/Pink
Material: Oxford Cloth
Feature: Waterproof, Non-slip, Adjustable
Style: Portable
Suit for: Puppy, Cat, Small Dog, Medium Dog
Package:1*Elevated Dog Bed Foldable for Large Dog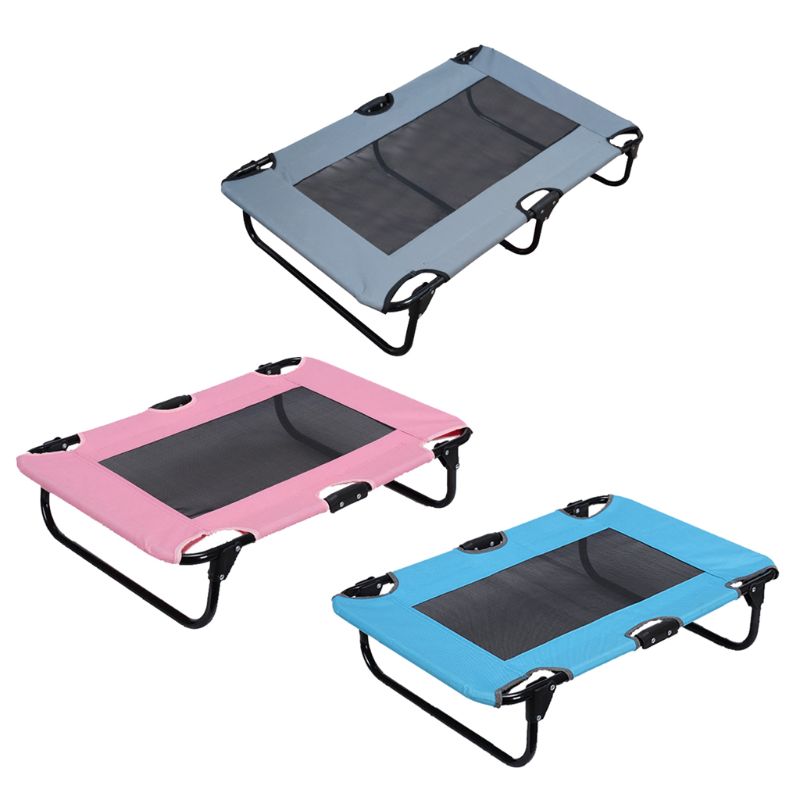 Dog breeds: French Bulldog, Beagle, Poodle, Yorkshire Terrier, Dachshund, Miniature Schnauzer, Pembroke Welsh Corgi, Cavalier King Charles Spaniel, Shih Tzu, Boston Terrier, Pomeranian, Havanese, Shetland Sheepdog, Chihuahua, Pug, Maltese, West Highland Terrier, Shiba Inu, Bichon Frise, Papillon, Scottish Terrier, Miniature Pinscher, Cairn Terriers, Lhasa Apsos, Italian Greyhound, Labrador Retriever, German Shepherd Dog, Golden Retriever, Boxer, Standard Poodle, Rottweiler, Doberman Pinscher, German Shorthaired Pointer, Siberian Husky, Australian Shepherd
Tag: elevated dog bed, raised dog bed, dog cot bed, best elevated dog bed, elevated dog cot, raised dog beds for sale, small raised dog bed, small elevated dog bed, high rise dog bed, raised dog sofa