Reward Your Loyal Pet with a Supersized Tennis Ball They Will Simply Adore
The Large Tennis Ball is a 9.5" inflatable ball that makes playtime for your pup more fun than ever before. Crafted from an inflatable rubber material with a felt exterior, this jumbo-sized tennis ball provides dogs with a durable toy they can enjoy for hours on end.
With a lime green color, collapsible exterior, and included pump nozzle, this ball of joy is just the product to entertain your dog at home, in the park, or while on vacation!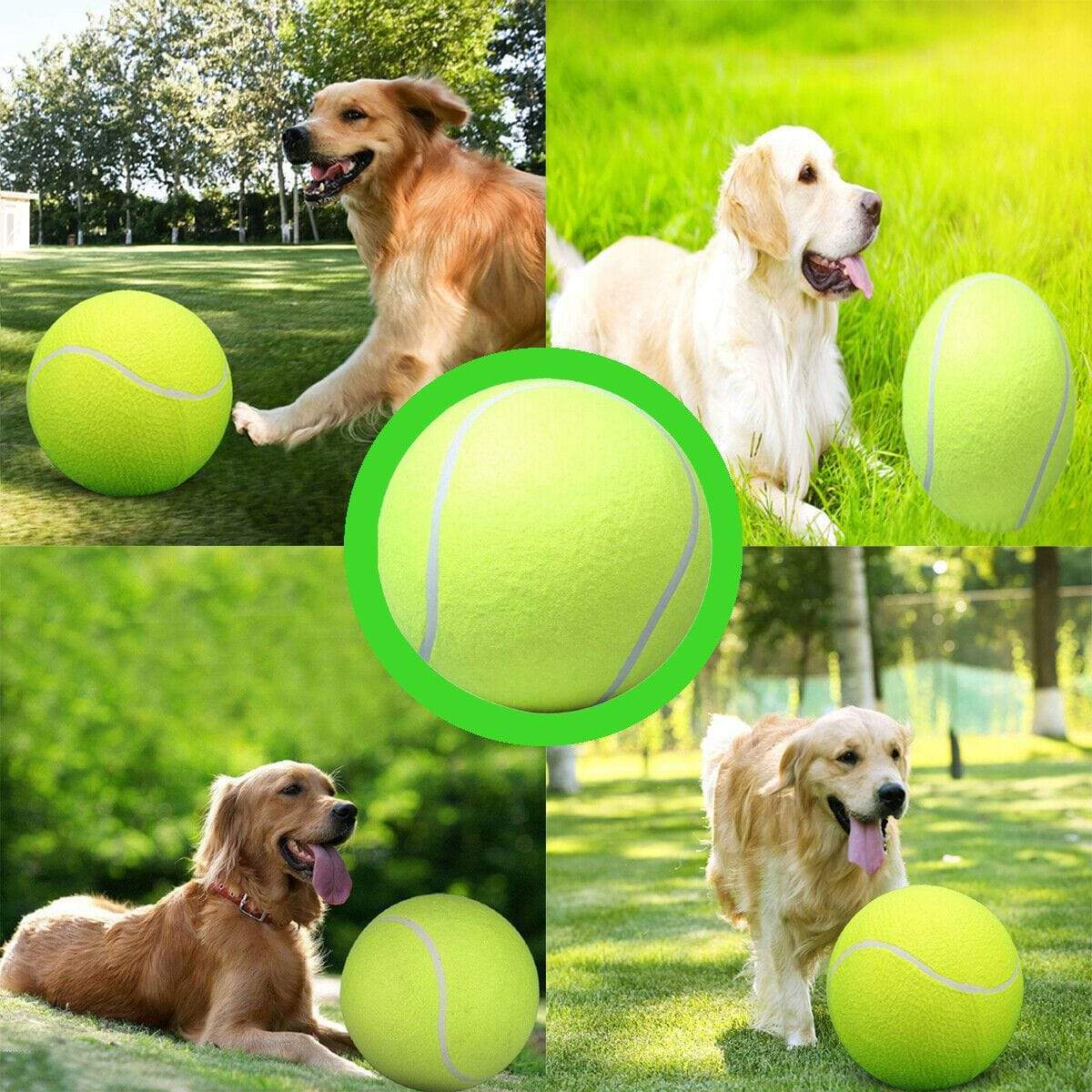 ✔️ Supersized Tennis Ball with 9.5" Diameter
✔️ Suitable for Dogs, Cats, Children, and Other Small Animals
✔️ Easily Inflated with a Hand Pump or Air Compressor
✔️ Collapsible Design to Reduce Storage Requirements
✔️ Ultra-Portable and Ideal for Traveling or Day Trips
✔️ Pet-Friendly Materials
✔️ Great for Autographs and Signatures
✔️ Smooth Rolling Design to Encourage Exercise
✔️ Damage-Resistant to Impacts and Sharp Objects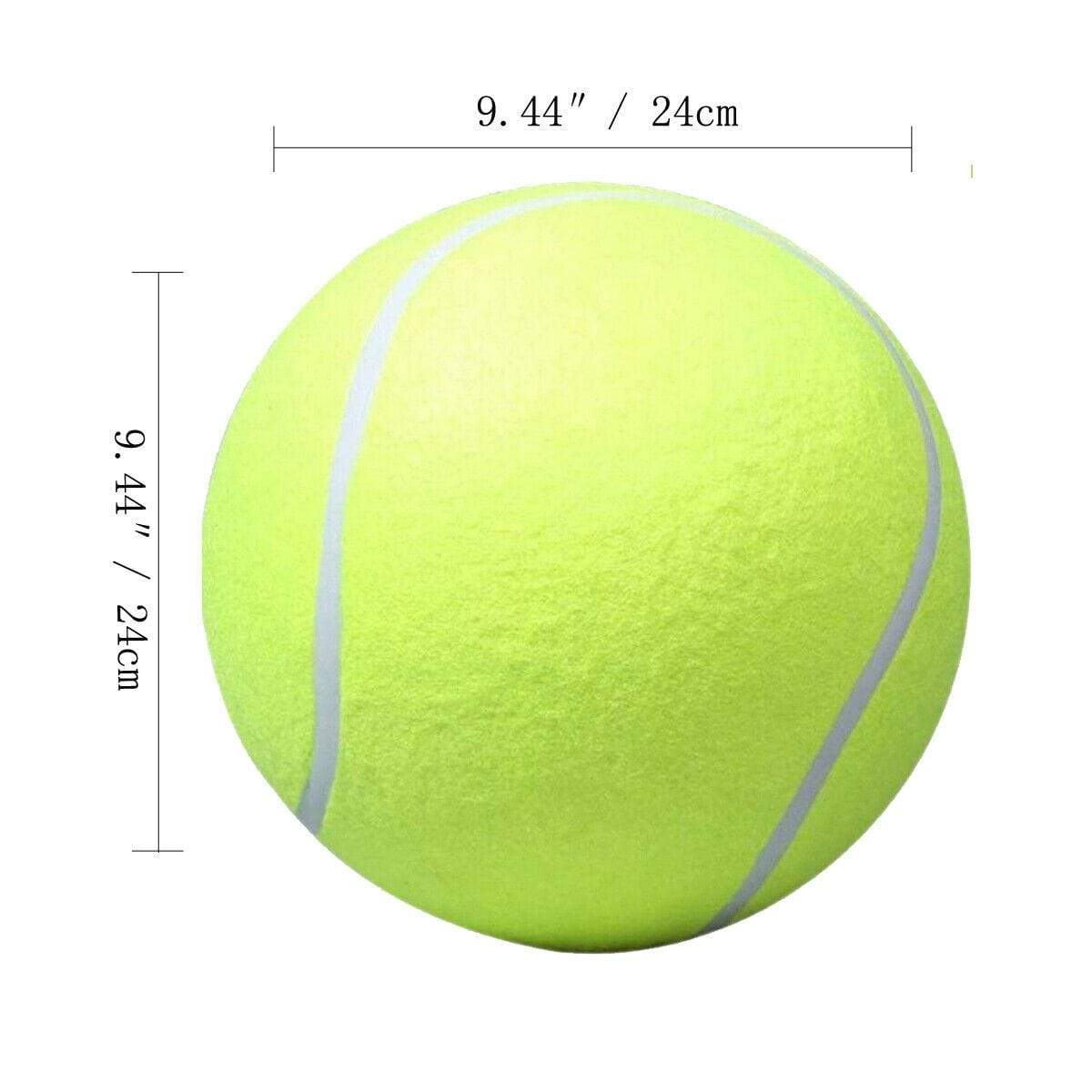 1. Throw slightly towards your pet
2. Let them enjoy chewing or playing this giant tennis ball.
Material: Made of rubber and felt material.
Non-toxic, non-abrasive felt is safe for your dog's teeth – these dog balls are for all ages and breeds and an ideal 1st training ball for puppies
Perfect ball: This tennis ball is great excises toy for creating great memories with your family, friends, children, and pets.