Why You Needs This Pad?
Dog's can't sweat, they pant to regulate their body temperature. Our dog cooling bandage designed with built-in leash hole, it allow your dog to walk to run freely and stay cool. It perform well in absorbing heat to regulate temperature and effectively makes your dog feel cool in hot summer.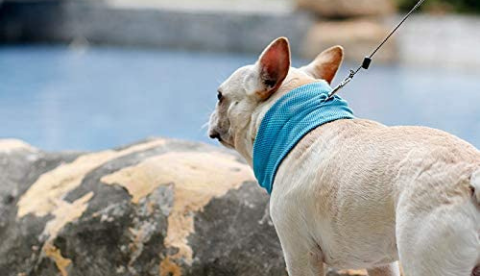 Product Detail
Key Benefits
Stay Cool in Summer Holiday - The Bandana is made with high quality and cold-sensitive material, which could quickly absorb the heat ,and bring your dog cool in hot summer holiday.
Three Sizes to Choose - There are 3 sizes dog cooling bandana for you to choose, the small size of the bandanas is 14" , the medium size is 17", and the large one is 21" . Please measure your dog neck size carefully before purchasing.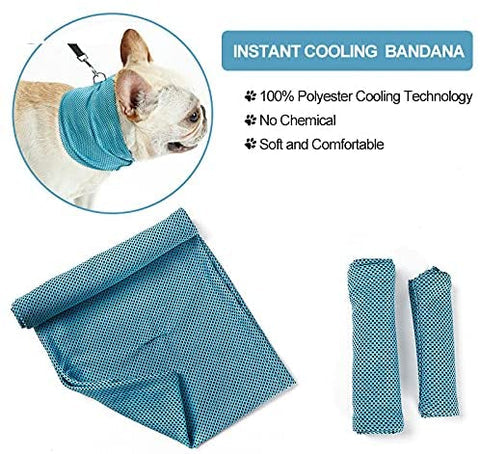 High Quality Material - The dog bandana is made with high quality and durable material ,which is soft and comfortable, and the fabric is breathable and lightweight, it will not let your pet feel uncomfortable. The resilience of the bandana is pretty good, so you don't need to worry it will be torn broken easily.
How to Using - To bring your dog super comfortable feeling in hot summer ,we recommend that you follow these steps. First put the bandana into the water and soak it completely, then take it out and gently wring the water out, put it into the refrigerator and wait for some minutes. Finally put the scarf on your dog's neck.
Leash Hole Design - There is a leash hole on the back of the bandana, which let wear the harness become more easily. It is a great hot summer tool for your pet to choose.
3 Reasons Why Dog Owner Loves It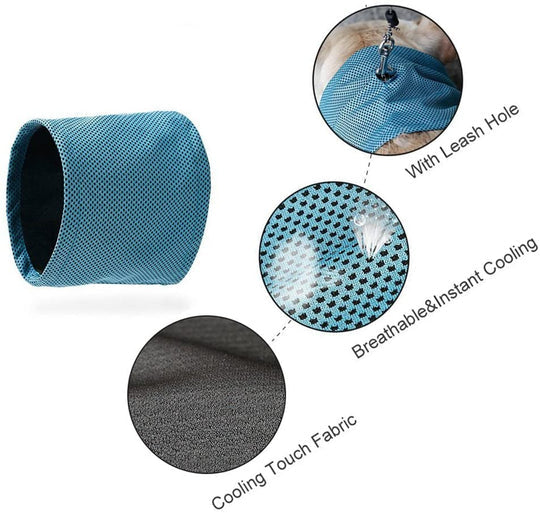 Package:1*Instant Cooling Dog Bandana
Size Chart