Luxury and comfort defined in our L-shaped dog bed

This L-shaped dog bed is perfect for cuddling, allows your pup to sleep in a variety of positions while providing plenty of cushioned headrest space. Helps to protect the neck of your dog.


Produced from high-quality corduroy, providing a mixture of luxurious comfort and delightfully cosy snuggles. This dog bed also comes with an anti-slip texture on the bottom to ensure the bed remains in place.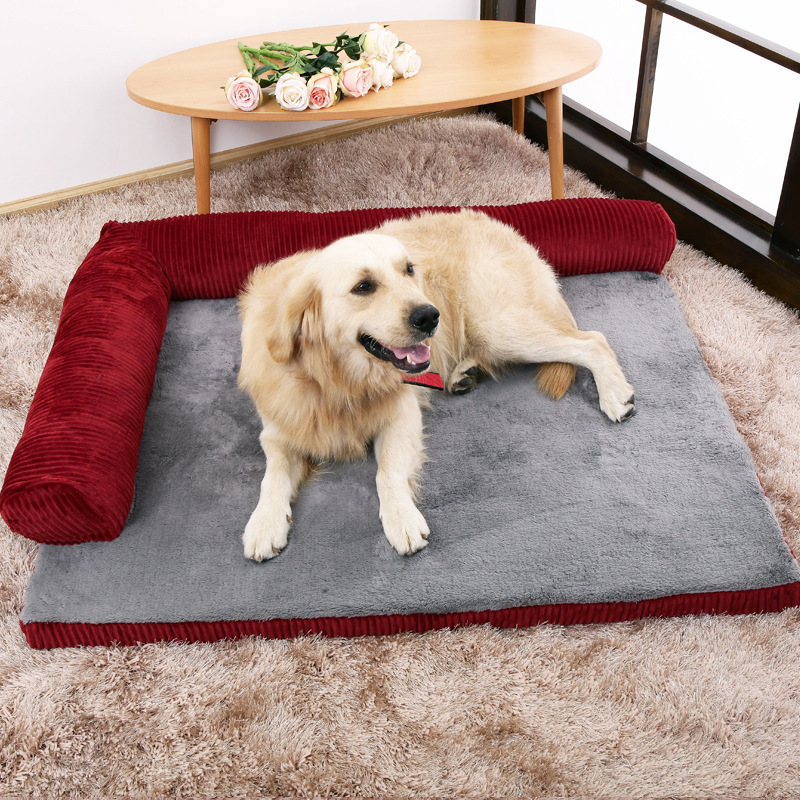 The L-shaped design makes it easy to move the dog bed around the room and can easily fit into corners.

Easy to clean - we know that your furry friends can present you with some unique cleaning challenges, that's why we've ensured this dog bed's cover is easily removable and 100% machine washable.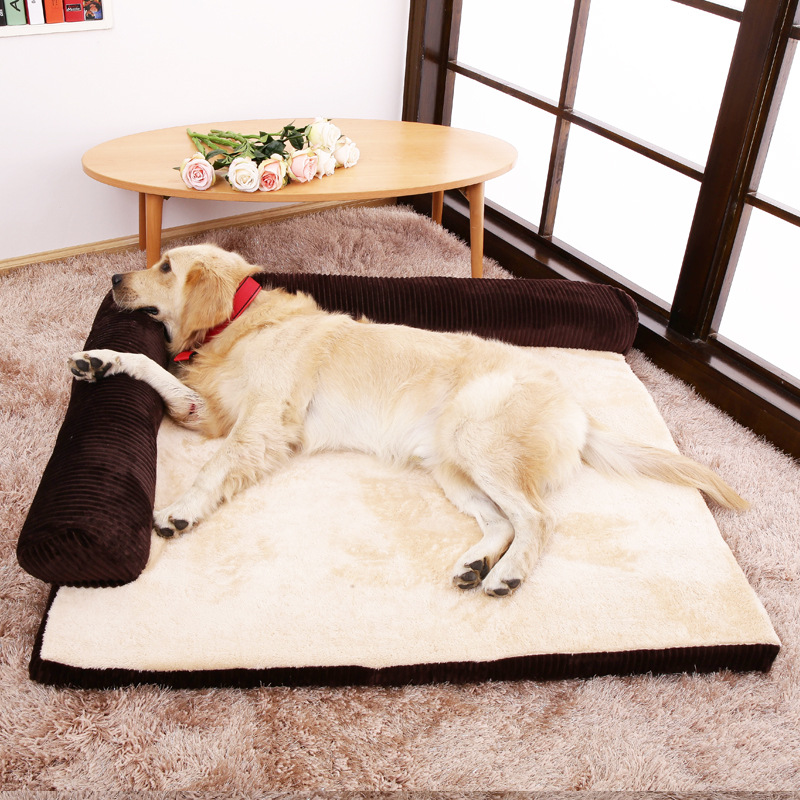 Our L-Shaped dog bed is available in 4 sizes:

Small (55cm x 40cm x 13cm/ 21.7 x 15.7 x 5.1 inch ) for pets weighing less than 4kg / 8.8lb

Medium (70cm x 50cm x 15cm / 27.5 x 19.7 x 5.9 inch ) for pets weighing less than 12.5kg / 27.5lb

Large (90cm x 70cm x 17cm / 35.5 x 27.5 x 6.7 inch) for pets weighing less than 30kg / 66lb

Large (110cm x 95cm x 20cm / 43.3 x 37.4 x 7.9 inch ) for pets weighing less than 45kg / 99lb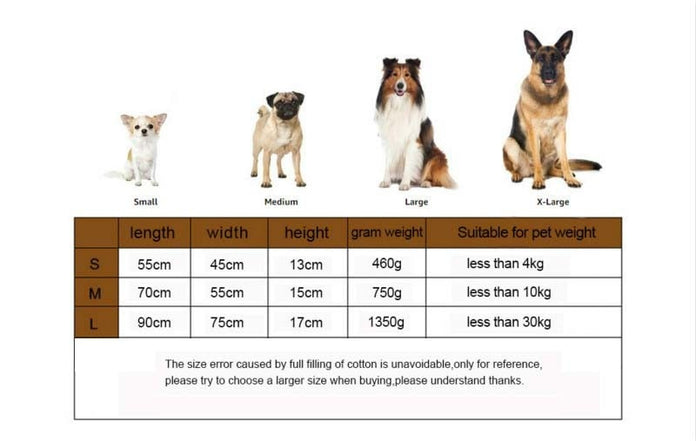 Package:
1*L-Shaped Soft Cushion Dog Bed