Do you have many mosquitoes and flies flying around your house?
Are you worried of being bitten by mosquitos and getting rashes, as well as getting infected with viruses and other diseases?
Do you want a home that is safer, cleaner, and healthier, where you and your family can spend time together and eat meals without being plagued by mosquitoes?
Here comes the one-stop solution that keeps you on for outdoor adventures and buzzing-free indoor life.
We introduce you to Mosquito Trap Lamp, an eminent mosquito killer.
Mosquito Trap Lamp is a magnificent device, helping millions of families live healthy and anxious-free life. It lets people revel in outdoor activities with a reduced risk of transmitting diseases by mosquito bites.
Key Benefits
Mosquito Trap Lamp attracts those annoying pests to leave them dead.
The killing of pesky pests prevents the spread of viruses and diseases.
It supports the hygiene and sanitization of the house.
Safeguards the house environment from bugs, bees, and mosquitoes.
It encourages a healthy lifestyle and outdoor adventures.
Promotes deep sleep keeping the infuriating buzzing sound away.
Easy to use and carry due to portable handle design.
Pets remain carefree from bugs.
It gives good quality time for the family.
The tiny creature responsible for some deadly diseases like dengue and malaria can snatch away the peace of life. Severe and critical medication can leave an individual in lifelong distress. Mosquito Trap Lamp, a small portable mosquito-killing device, can prevent you from that awful experience.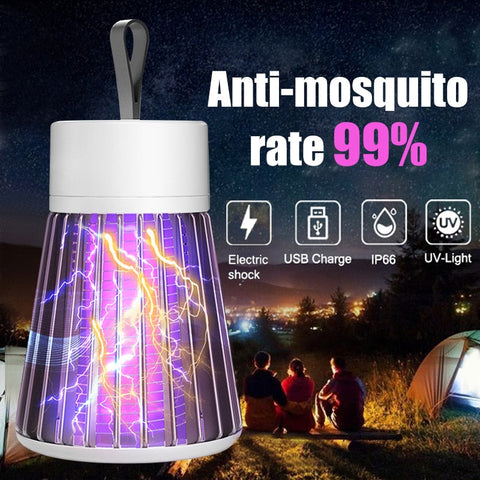 How Does Mosquito Trap Lamp Work?
Mosquito Trap Lamp works on the concept of attracting and killing pests using UV rays. The ultraviolet light draws bugs and mosquitoes towards the device like a magnet. The electric coil then kills mosquitoes with a powerful volt.
The UV wavelength of Mosquito Trap Lamp works at a 360-degree angle, leaving no chance to miss a bug. It does not just target mosquitoes but kills other insects also like flies, Sand-flies, Midges, and Gnat.
This chemical-free device is appropriate for mother and child. The noiseless device allows sound sleep and lets you enjoy other activities without any disturbance.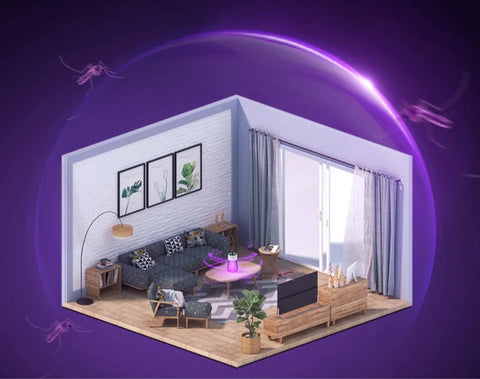 USB portable power supply keeps it up for a full day. This power-saving device is perfect for both indoor and outdoor.
Simple operation with a one-button mechanical switch and easy to clean makes it effortless to operate. A portable handle design is perfect for carrying the device anywhere.