Why My Dog Needs This Harness?
If your pup is only wearing an ordinary dog collar she can put a lot of tension on her throat as she strains forward, especially if you grip the leash or yank it back.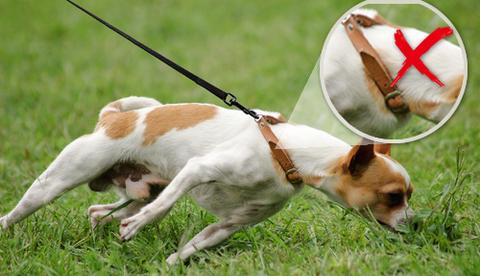 This kind of pressure can hurt your dog's neck regardless of her size, but especially if she belongs to a smaller breed.
No Pull No Choking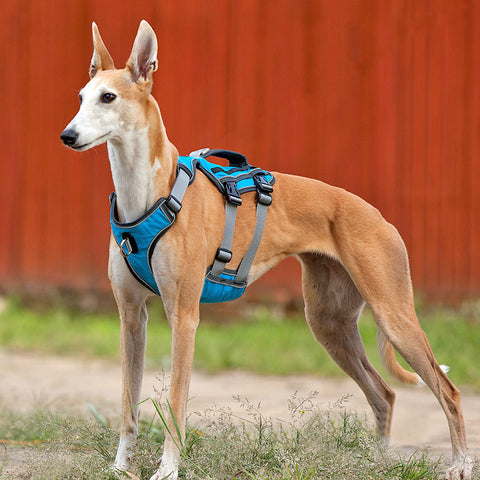 No Pull - Trains your dog to walk beside you
Sturdy Release Buckle: The side release buckle is durable and anti-breaking, it's very convenient to unravel.
Adjustable Straps: The neck and chest straps are adjustable, it will not give the dog a sense of restraint and anxiety.
3M Reflective Straps ensure your dog's safety at night.
Stainless Steel D-Ring design can attach a rope tied when you drive a car you can tie it to the seat.
Comfort Experience: The fabric material is resistant to tearing and the straps have no elasticity so will not deform. The soft sponge pad won't hurt the pet's skin. Breathable and lightweight give the dog a more comfortable experience.
100% Satisfied Guarantee: We are committed to providing customer high quality products and the best shopping experiences. If you meet any issue, just send an email to us and all issues will be solved within 24 hours.
PawRoll VS Others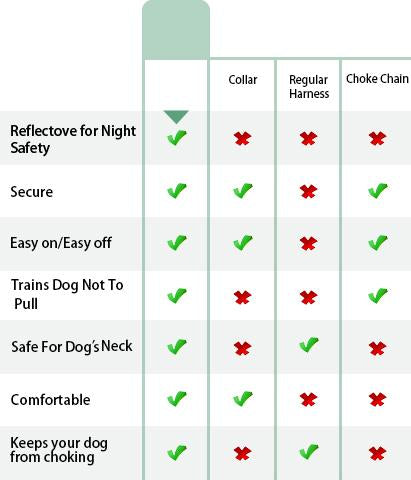 8 Reasons Why Dog Owners Love It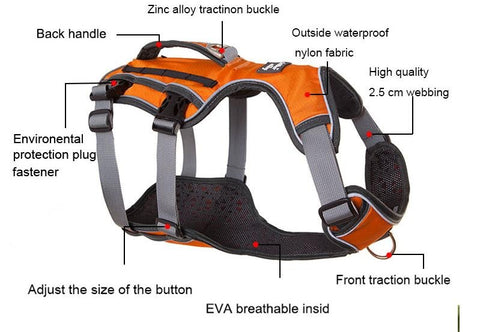 Size Chart