Summer is almost here and it's time to make fun memories with your dog.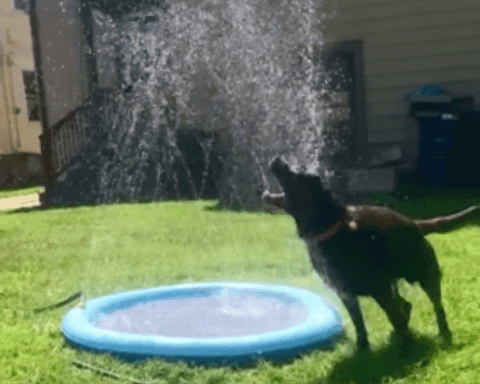 Best Way To Beat The Hot Weather With Our Sprinkler Cooling Play Mat
Your pets can now make the most of the sunny outdoors and the best part – Your kids can join them too!
All pets love to play under sun while they still can, but a major problem they face is dehydration.
The sprinkler mat prevents this by providing both – summer fun and hydration in a single, exciting package!
Simple and easy set up, attaches to any garden hose or PVC tubing
Simply adjust water pressure to lower or higher the spray height
An exciting outdoor experience with your family, They would definitely love this.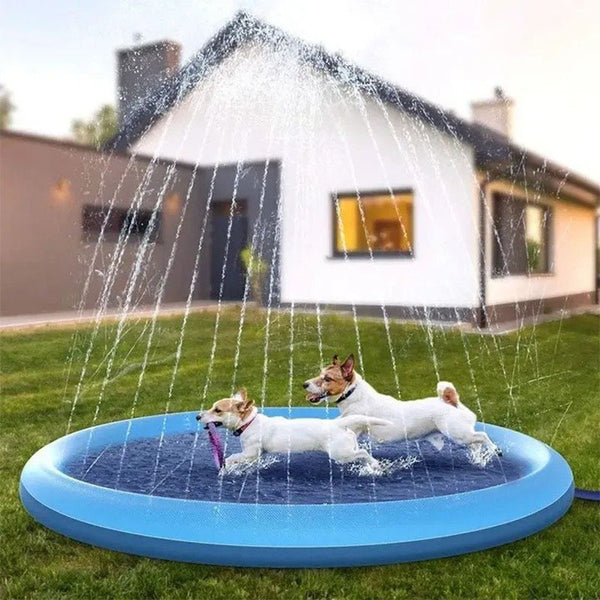 Water fun for Dogs (and Kids): This is a fun water sprinkler for your dogs and kids, combined with the best parts of a kiddie pool, water slip n slide, and water toys to make the most entertaining spray pad on the market and a great alternative to your traditional swimming pool. Why not take a dip in this cool pool, get relief from the heat in hot summer. Everybody will be excited to play in the sprinkle and spray.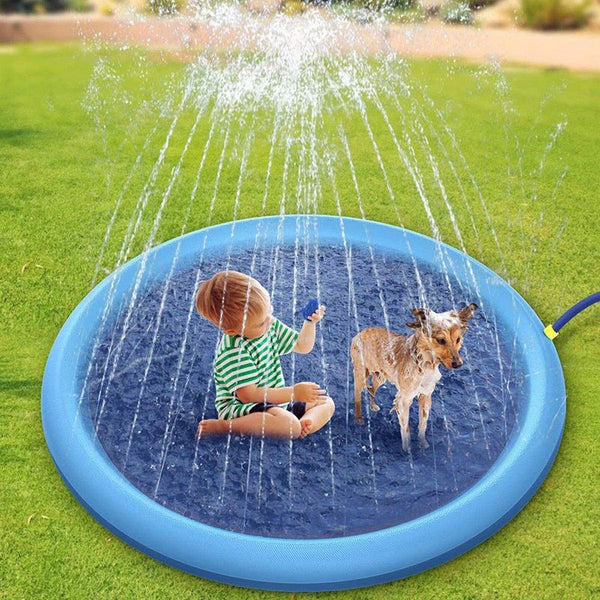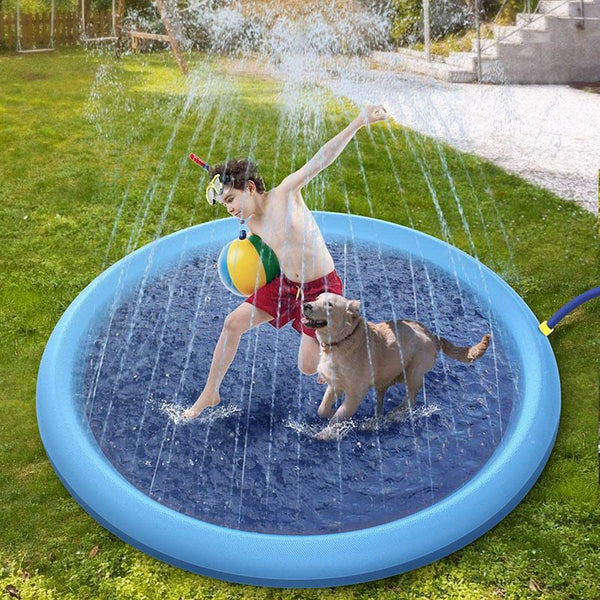 Safe and Durable: Safety is our top priority. This Dog Splash Sprinkler Pad is made of environmental PVC material, non-slip and free from BPA and plasticizers, safe for daily use. 0.45mm thickness is 30% thicker than other splash pad, while high-quality edge sealing technology makes it difficult to burst.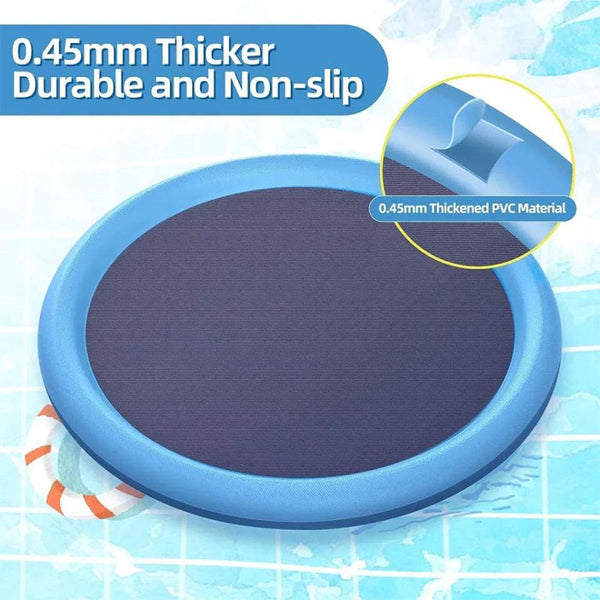 Easy to Set Up and Storage:

 

Plug it into any garden hose or PVC tubing and you will get a blow-up pool, simply adjust the water pressure to control the height of water streams, when you're done, easily drain the water, wash the splash mat and hang it over to dry.
Lightweight & Portable:

 

This splash pool can be folded up, easy to transport, easy to store and you can bring it with you and your dog/pets everywhere.
4 Simple Steps
1.Put the gasket on the connector
2.Install the water pipe connector
3.Connect water pipe on the mat
4.Attach water pipe to the faucet and fill the water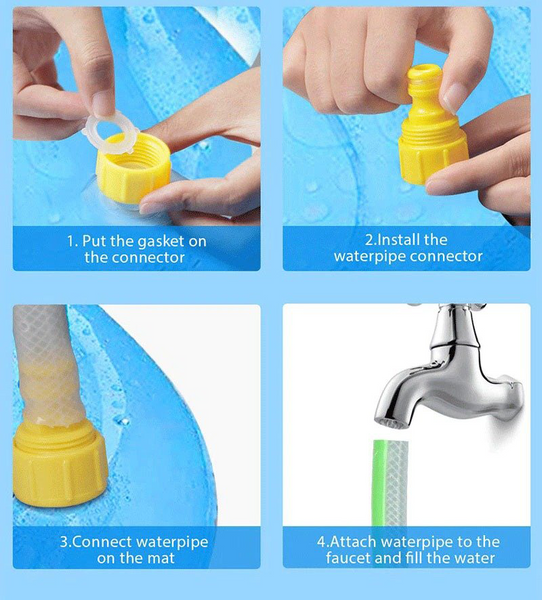 Size:
3.3ft * 3.3ft/ 39 INCH / 100 *100 cm
4.9ft * 4.9ft / 59 INCH / 150 * 150CM
5.6ft * 5.6ft / 67 INCH  / 170CM * 170CM
6.2ft * 6.2ft / 75 INCH / 190CM * 190CM