Product Features

ULTRASOUND DESIGN: based on the theory that ultrasound, the dog trainer can effectively train your dogs to be obedient and stop some unwanted behaviors, such as barking, digging, chewing and more, also they are harmless to both humans and pets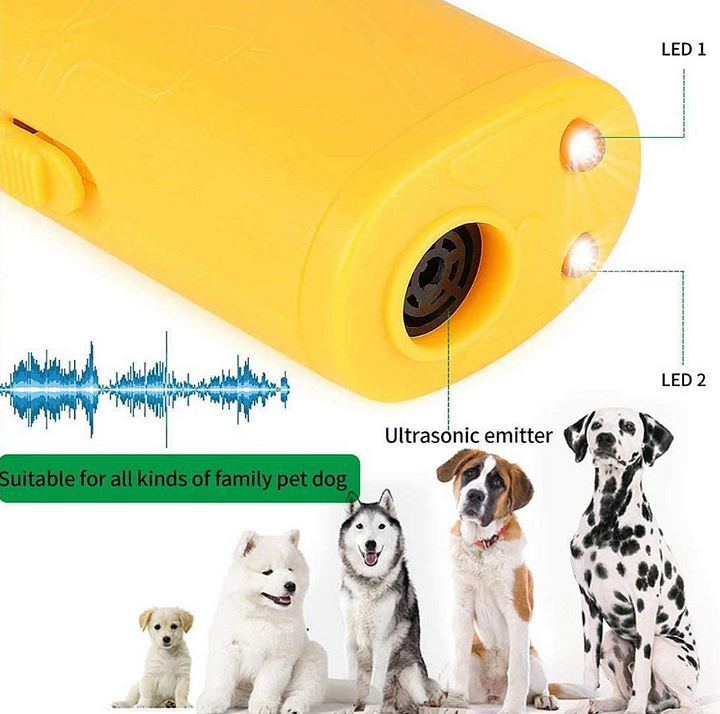 EASY TO OPERATE: first open the battery cover and then put 1 piece 9V battery (not included), the sound is audible only to pets, finally turn on the switch and it can work well, also they can serve as a flashlight when necessary.Note: The effective range of this product is 20 feet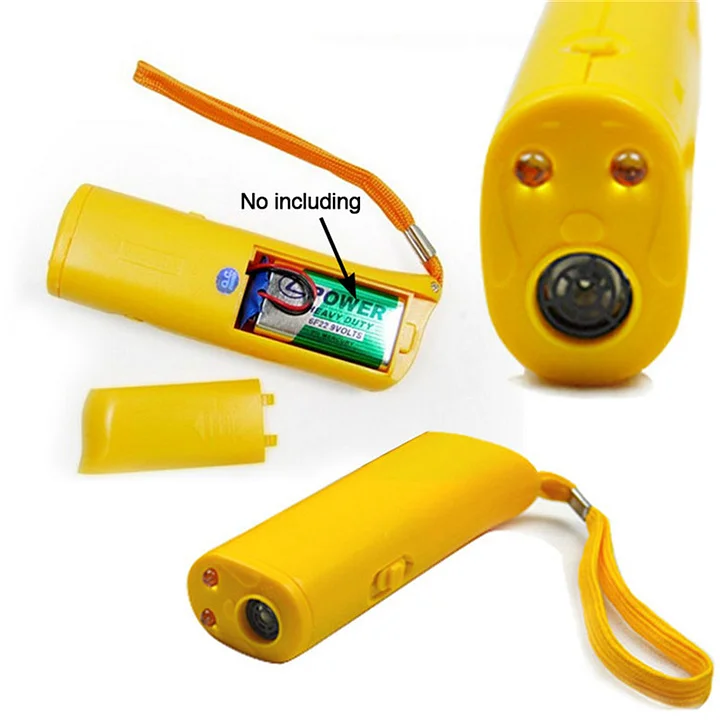 HANDHELD AND CONVENIENT: size of the device is approx. 13 x 4 x 2.8 cm (LWH), which is portable and handheld, also convenient for you to carry anywhere you need, such as jogging or walking, cycling, park and so on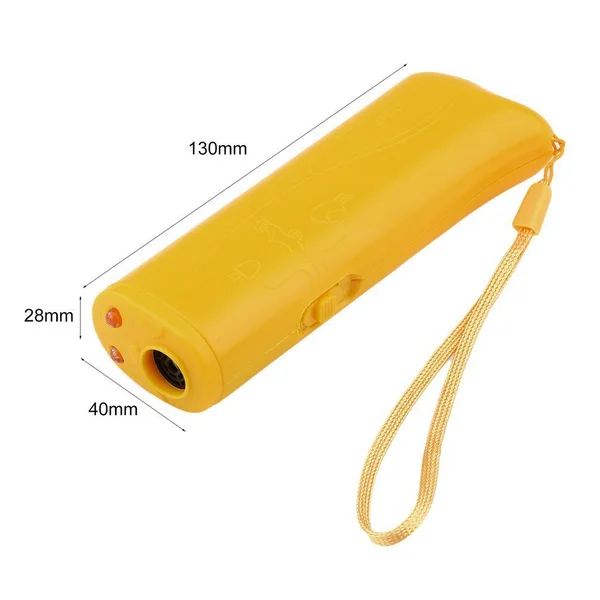 MULTI-FUNCTIONS: except as a pet training tool, it also can prevent you from dog attacks, fit for training many kinds of dogs, such as pets, dogs in police and shepherding, suitable for outdoor work, travel and security night patrol.Note: May not be effective for large dogs and fierce dogs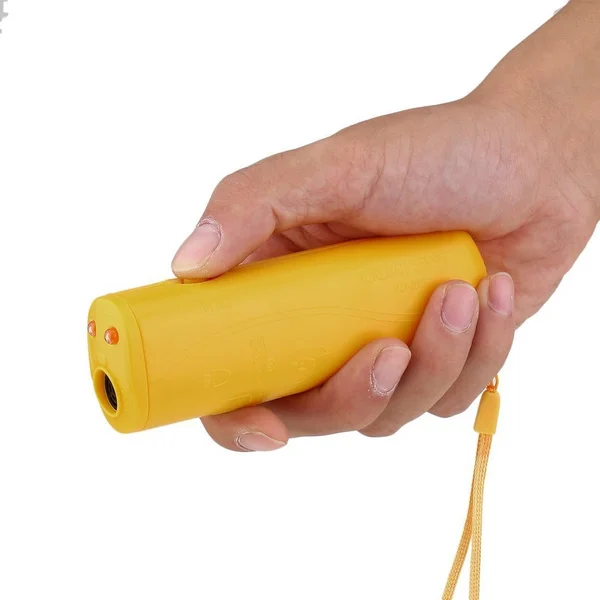 Notes :
If you find that it doesn't work well in stopping dog from barking, please
change the batteries timely. We recommend using rechargeable battery.
Specifications:
Frequency: 25 KHz
Sound pressure: 125 dB
Max current: 130 MA
Powered by: 9V battery (not included)
Available distance: within 20 feet
How to use pet trainer:
1. Point your pet trainer directly at the dog or cat, always use an outstretched arm from a distance of approx. 6 feet away (effective within the distance of up to approx. 20 feet)
2. Give the verbal demand, then immediately press the button for 1 or 2 seconds.
3. Repeat steps one and two until your pet responds to your demands.