【HIGH QUALITY】Studded Dog Collar is made of durable and thick PU leather material, with double-layer canvas in the middle, uninterrupted. And is comfortable to wear on the neck, and it's colorfast, great for daily walking, training, outdoor sports.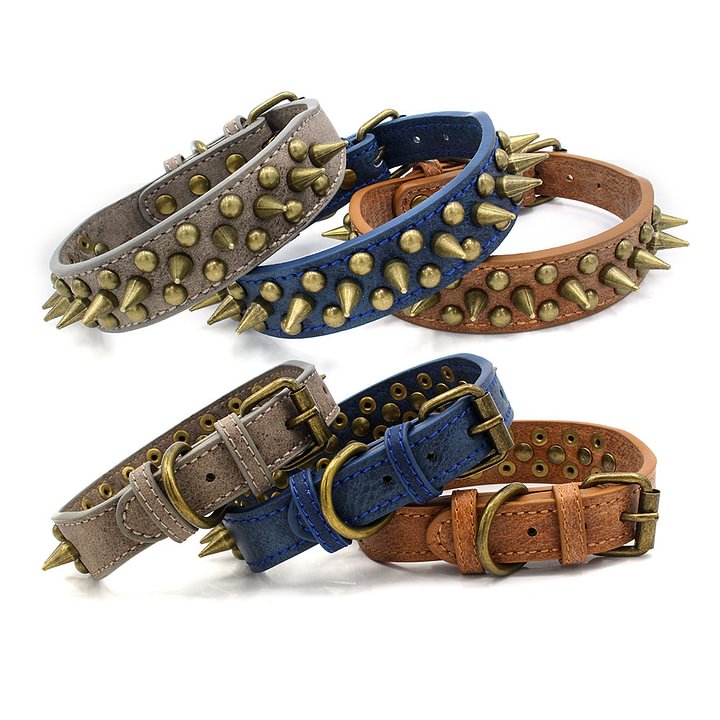 【ANTI-BITE DEFENSIVE FUNCTION】Upgraded bronze rivets is dog neck protector. The most troublesome situation is that your pet encounters a more ferocious dog outdoors, and attacked by others, and then loses control. Whenever this happens, our dog collar can protect them from other large dogs biting. And make it look cooler. But the spikes are really sharp, please keep away from child and other valuable things.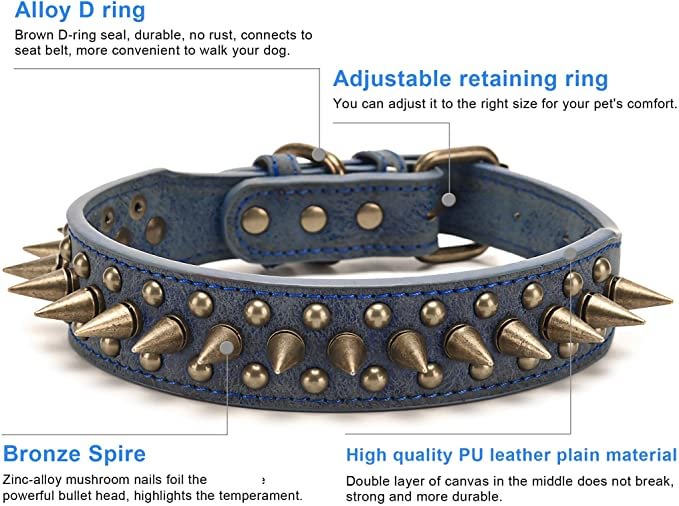 【ADJUSTABLE DOG COLLAR】It has 5 adjustment holes, which can be adjusted about 2.36 inches. The nickel-plated hardware and durable D-ring protect its neck, but it's not stiff. Good sized D-ring fits perfectly with almost all dog leashes, name tag and rings, it is very durable.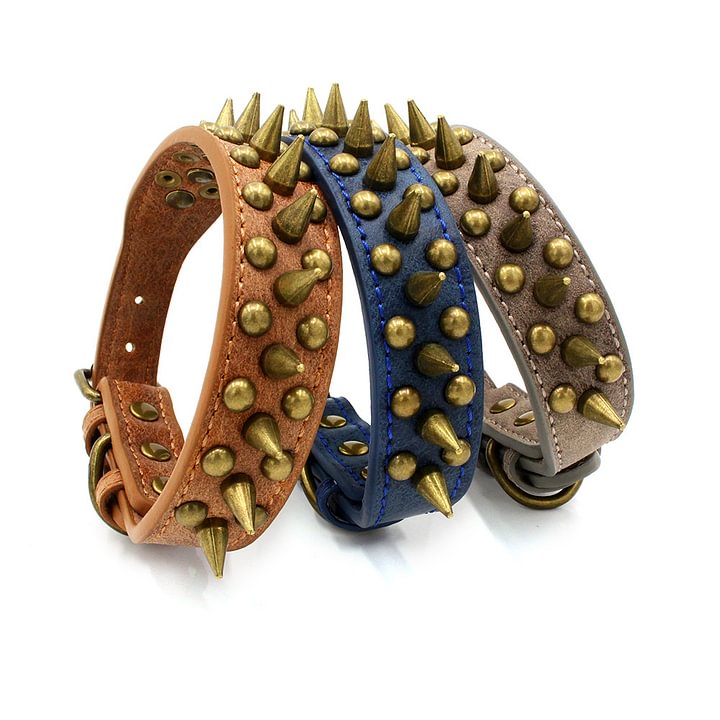 【IDEAL CHOICE】These collars are soft, flexible, fashion and adjustable. They are the best gift to protect the dog and the most domineering necklace for the dog.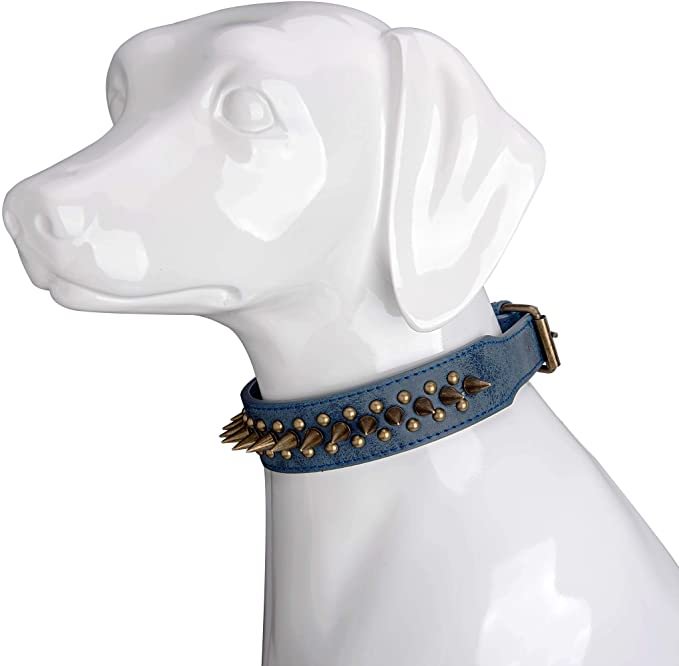 【SIZE】There are 5 sizes of dog collars to choose from, suitable for many breeds of dogs. Such as bulldogs, poodles, shepherds, pugs, corgis, golden retrievers, Shiba Inu and so on. Please measure the dog's neck before placing the order so that you can choose the most suitable size.