Pet Summer Cool Bed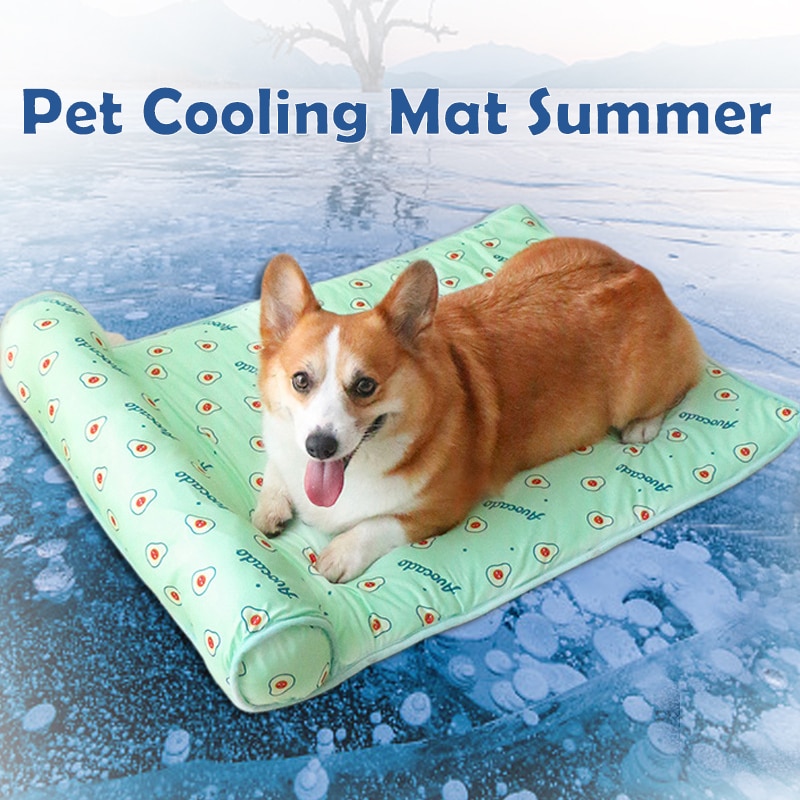 IMPROVE SLEEP IN SUMMER:
The soft bed weakens heat out of your pet and releases it into the air, keeping dog/cat keep cool for a long time, have your pet deeply sleep and relax.
PET SAFE COOLING PAD:
The dog cooling mat made of premium self-cooling fabric, soft, refreshing, comfortable, safe for animals, adults, kids.
Never worry your lovely dogs/cats would eat the stuffing in the middle of the pet's ice pad by mistake.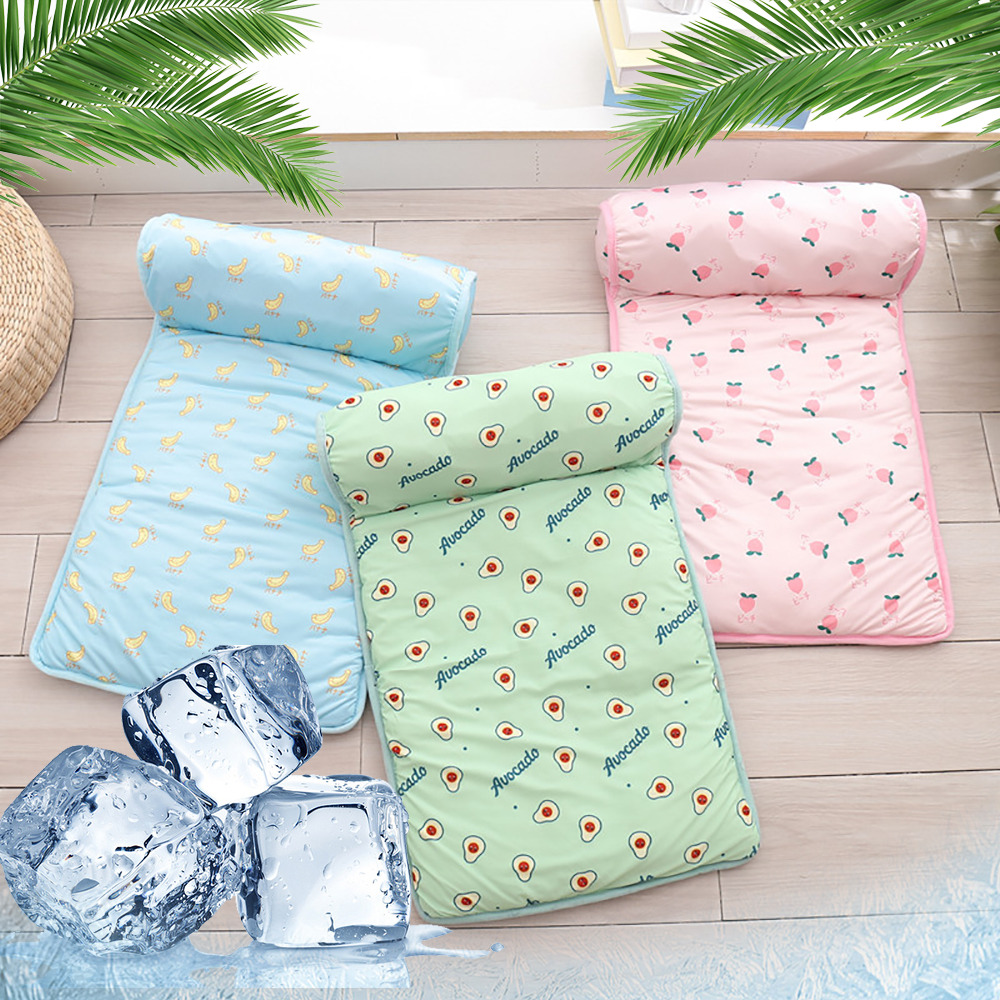 COOLING COLOR:
All pets love green round bed just like our product. Our pet bed is softer and more comfortable, pets love it.
This cushion dog bed could let your pets to stay cool during hot summer. The bright color can be photo shot.
NON-SLIP SAFETY:
Non-skid bottom keeps the dog bed in place for worry-free placement on tile and hardwood floors in our home.
Let's enjoy a fast cooling feeling in this hot summer.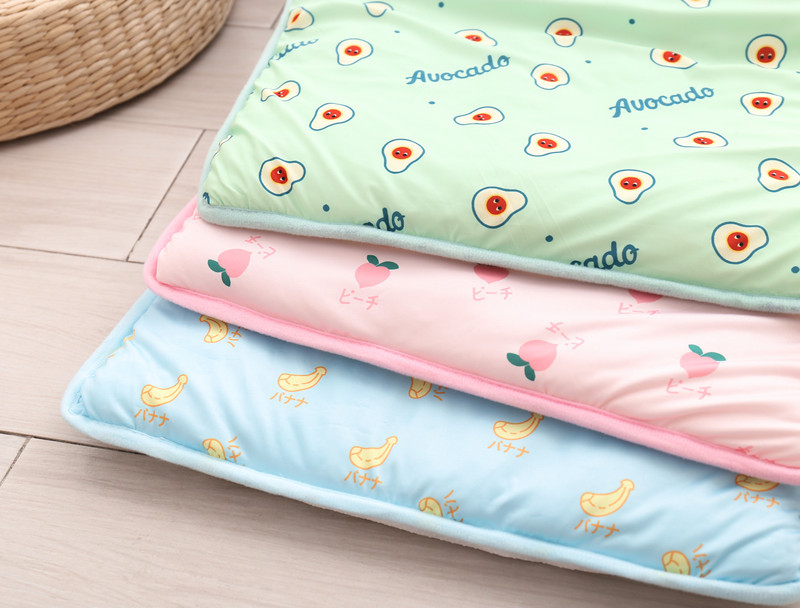 Fabric features:
The cool feeling fabric adopts a unique process, which makes the fabric quickly diffuse body heat,
accelerate the dissipation of sweat and lower body temperature, and keep the fabric cool and comfortable for a long time.
The cooling factor can give people a kind of skin. Cool comfort.
Compared with ordinary fabrics, it has the characteristics of lightness, breathability and comfort.
The air-conditioned room is lower than indoor 1-2°C.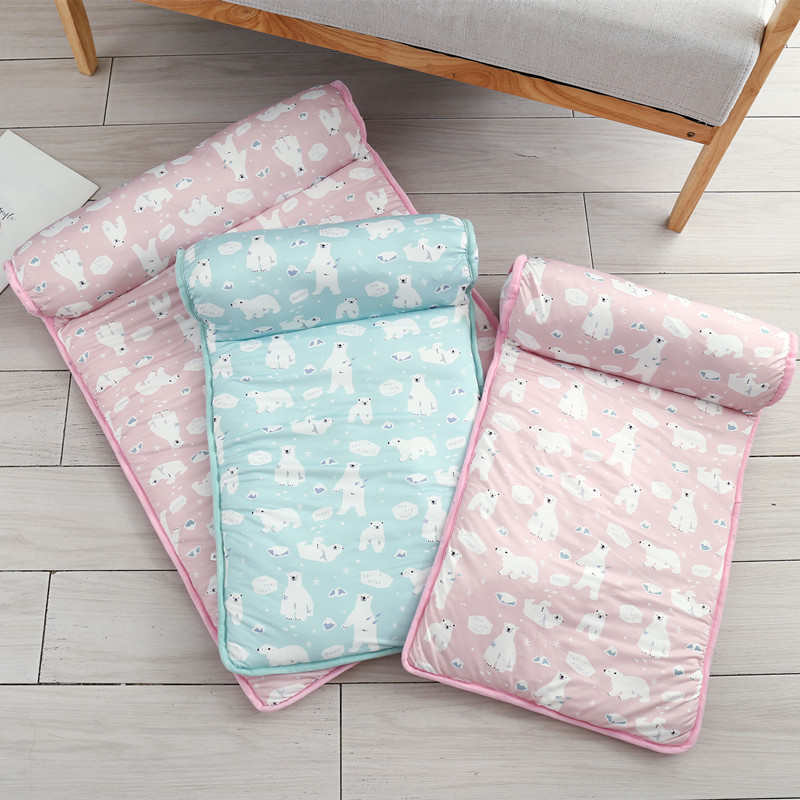 Product material: Surface: cool printed fabric; middle: thin cotton filling; bottom: non-slip plastic cloth;

Product Specifications]: S: 60*40CM/23.62INCH*15.75INCH; L: 80*60CM/31.5INCH*23.62INCH

Product weight: S: about 280g; L: about 480g;

Product description: It is made of ice silk cool feeling fabric, with a pillow on the top, and thin cotton filling inside, which is comfortable, soft and cool to the touch!