EASY TO USE AND MESS-FREE
The specially designed valve in the bottle allows water to be delivered to the bowl by simply squeezing it. When you release the squeeze, the water returns to the virtually leak-proof bottle. In addition, even if the water bottle only has a small amount of water, it can be squeezed out without wasting water because it has a built-in water pipe. Therefore, you don't have to pour out the water or worry about it spilling out.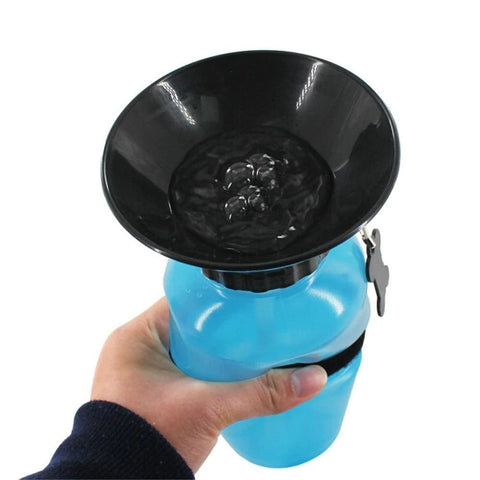 PORTABLE AND CONSIDERATE
Portable pet water bottles easily fit into standard car cup holders. Easily attached to your backpack or belt, it features an adjustable hook-and-loop strap that lets you carry it on the go. A capacity of 18 oz / 500 ml is large enough for longer outdoor activities such as walking, hiking, and traveling. Your pets can enjoy freshwater anytime, anywhere.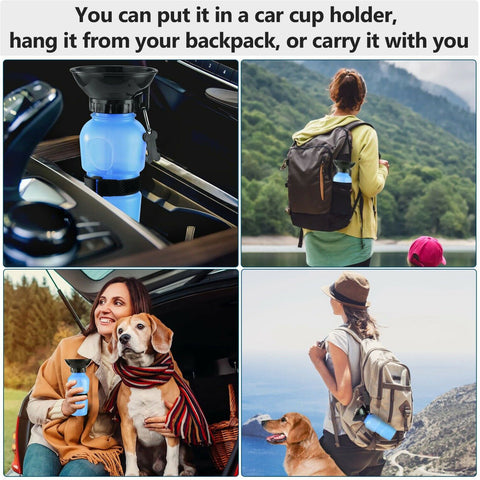 FILL WITH FRESH WATER FROM A TRUSTED SOURCE
Bringing your own fresh, clean water will help prevent health issues associated with drinking from public water bowls and puddles, which could contain disease-causing bacteria, parasites, or unknown toxins. In addition, you can dump the water from the top bowl when your pet has finished drinking, so he or she always gets fresh filtered water.
LIGHTWEIGHT AND SAFE
This pet water bottle is made of HDPE material, is BPA Free, has no odor, is environmentally sound and recyclable; it has removable parts and is easy to clean; it weighs only .22 lb / 100g.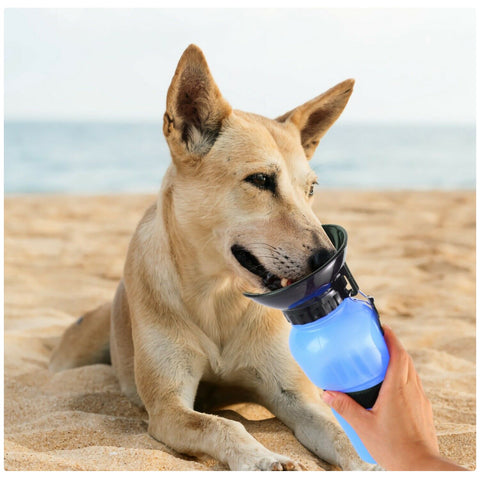 Warm Note
To ensure the bottle can be squeezed easily, the body is not super rigid. It is a good idea to wrap it in plastic wrap and then secure it with a rubber band if you want to put it in your bag.