Using the Premium Dog Car Seat Cover in this waterproof hammock style is the easiest way to protect the backseat of your car, SUV, or truck from dirt, spills, scratches, mud, urine, fur, and other debris. No more leaving your best friend at home with the easiest, most convenient way to keep the back seat of your vehicle clean and protected.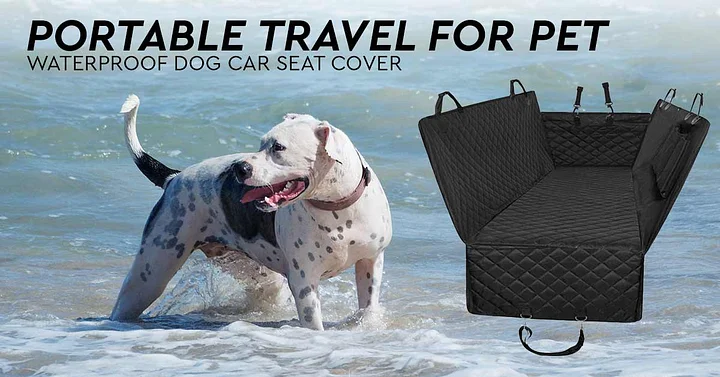 UPGRADED MESH VIEW THROUGH WINDOW - Dog seat cover with a visual mesh window means you can check your pet's behavior and mood at any time, also helping to keep your dog from feeling isolated. Moreover, the mesh window of the dog car seat cover allows good airflow to the back seat, keeping a cool environment for your loving pet.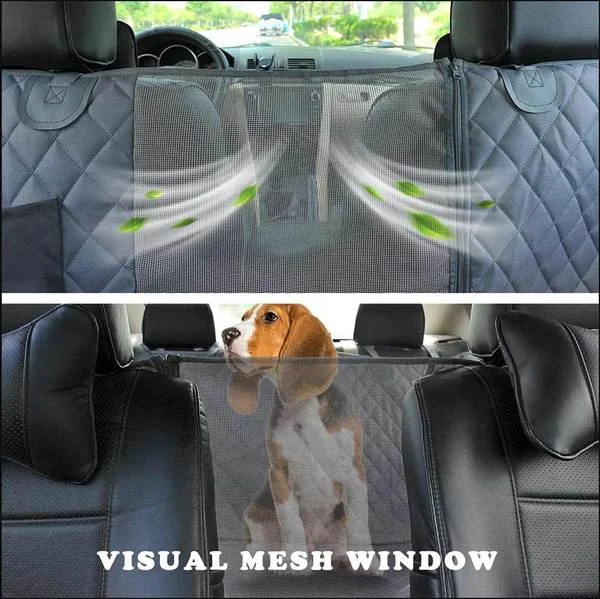 COMPATIBILITY - EASY TO INSTALL & CLEAN - Takes only a few minutes to install. Sized perfectly at 56.3in (143cm) Wide x 59.85in (152cm) Long (larger than other brands) will perfectly protect your car from scratches and debris. Adjustable straps with plastic buckle provide max support and adjustability for most vehicles. Plastic anchors help you fix the dog seat cover firmly in place. Check out the following installation video demonstration...
Share the back seat with your Pet - Simply detach the hammock protector from the front headrests and fold down out of the way making room for 2 leged passengers.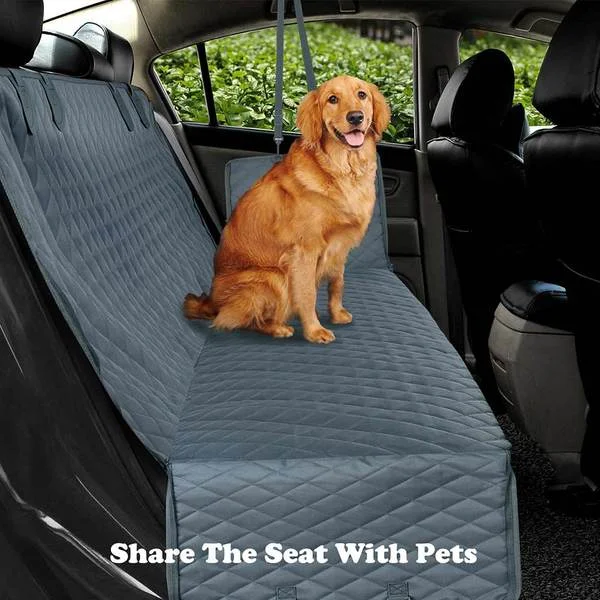 Zip-Up Crate Sides - Keep your loving pets safe while also protecting your rear car seat and doors from scratching with the easy to use zip-up side pannes.
Super Easy Cleaning... When dirty just toss in the washing machine, wipe with a wet cloth, vacuum, or spray with water from a hose.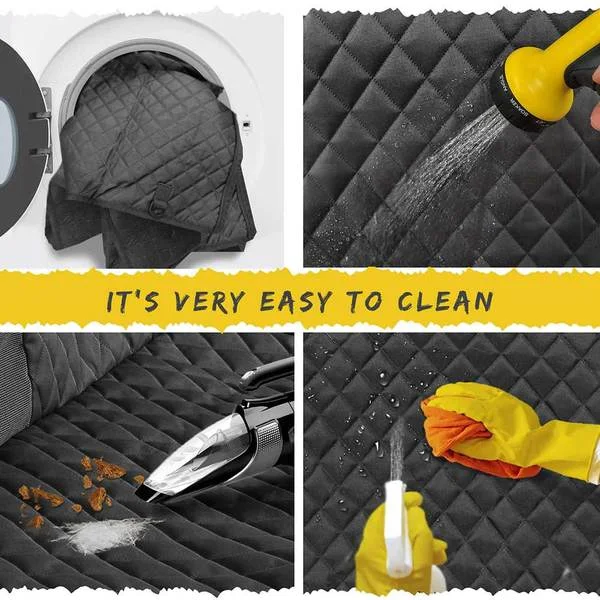 UNIQUE ENVIRONMENTALLY FRIENDLY ANTI-SLIP PARTICLES - Different from other dog seat covers for the back seat, our car seat cover uses unique plastic spraying anti-slip particles rather than the normal plastic skid net. It's safe even if ingested by your pet. Moreover, the anti-slip particles won't melt like plastic skid net in hot weather.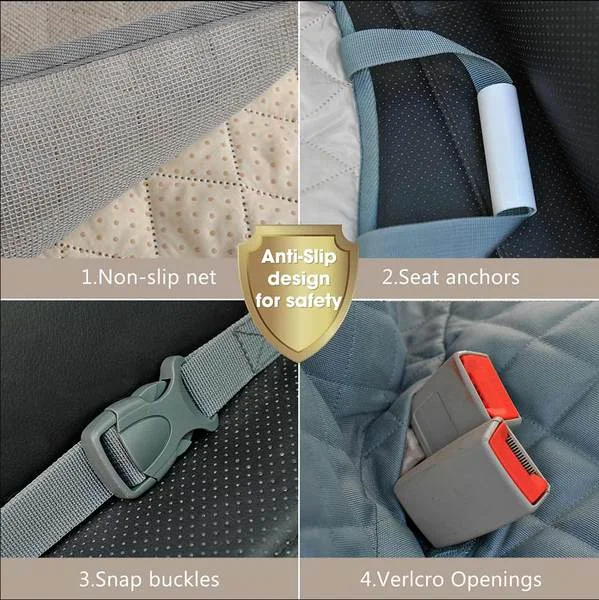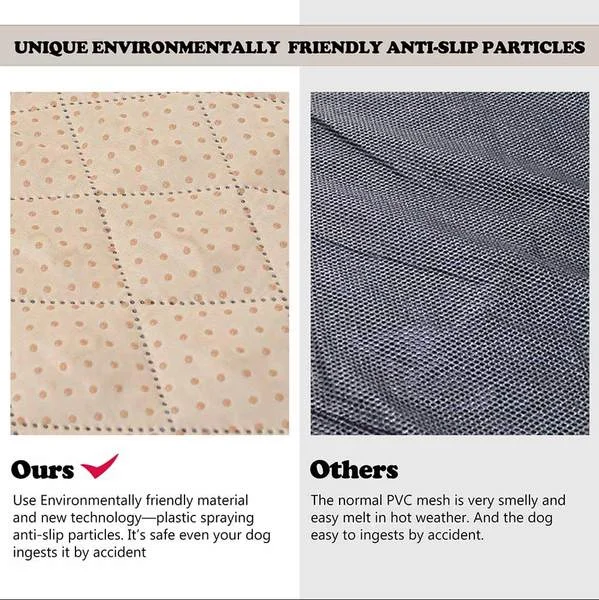 DURABLE, PET SAFE & 100% WATERPROOF MATERIALS - It is made by 600D oxford with TPU coating, and uses hot pressing tech, not needle stitching, ensuring 100% waterproof. No worry about urine stains, mud, hair, etc. Moreover, the headrest cover and side flaps can protect your car from scratching. After an outdoor activity or any time your dog gets into the back seat, you don't have to worry about cleanup. Just wash the pet seat cover in your washing machine, so easy!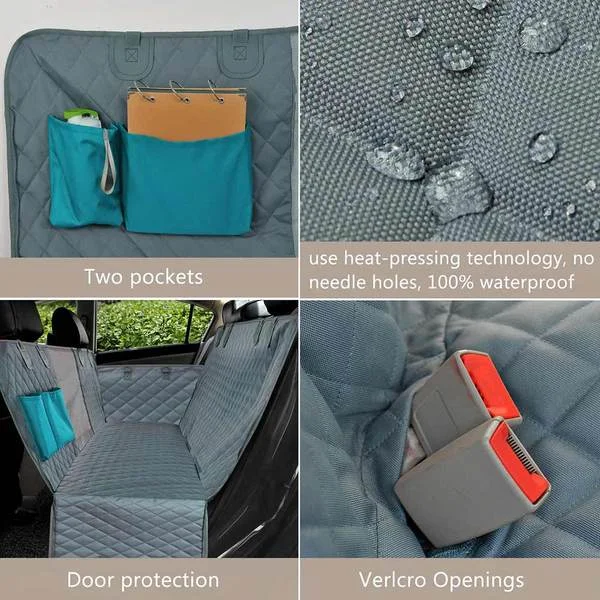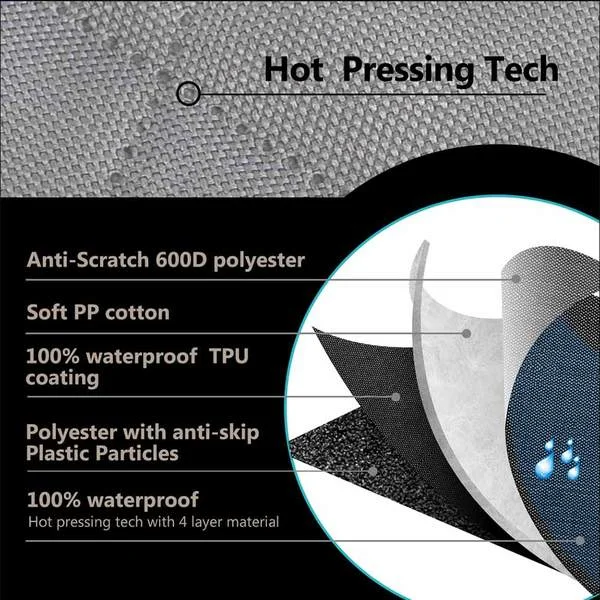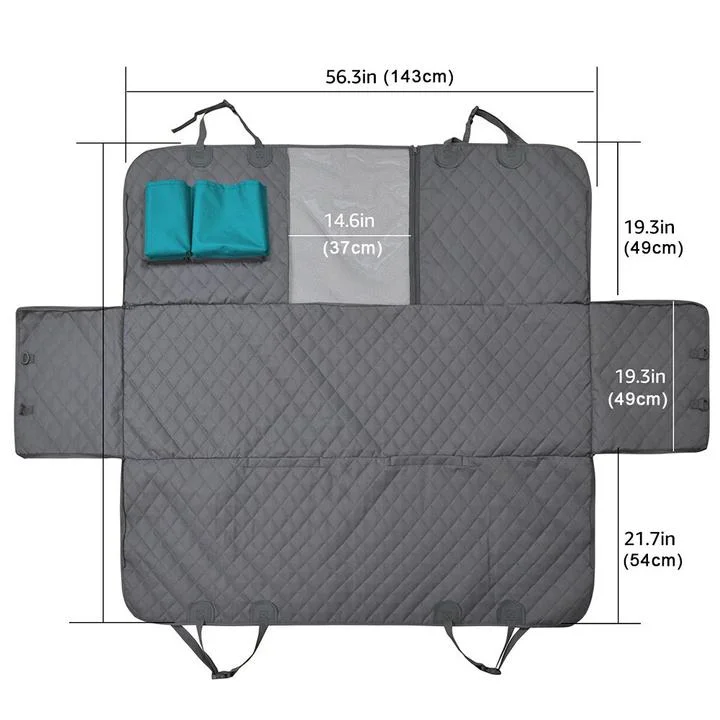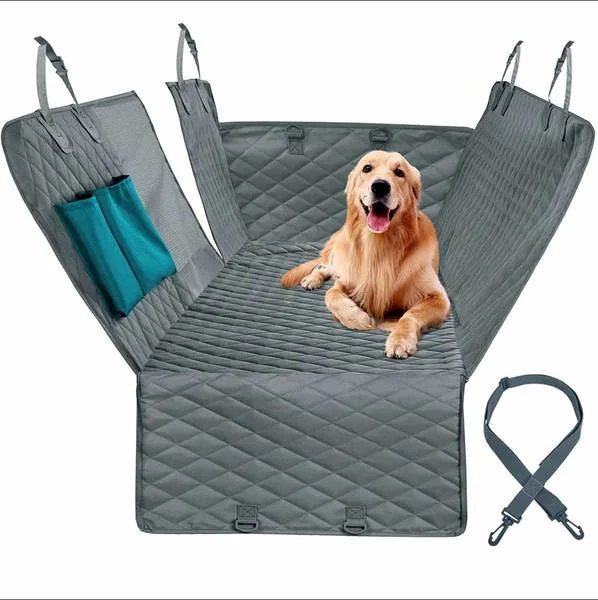 Premium Dog Car Seat Cover Waterproof Hammock Protector Feature:
✔️Upgraded Mesh View Through Window
✔️Unique Environmentally Friendly Anti-slip Particles
✔️Compatibility, Easy To Install & Clean
✔️Durable, Pet Safe & 100% Waterproof Materials
✔️Super Easy Cleaning... When dirty just toss in the washing machine.