Reusable Potty Pads
Washable Pet Pads That Last Forever
"Finally, a durable pad that doesn't leak!"
It's time to say goodbye to wet and soiled floors, furniture and kennels.
Make your dog comfortable and keep your home dry and
free of smelly accidents.
✓ 100% leak-proof, reusable potty pad
✓ Ultra absorbent with anti-slip bottom
✓ Comfortable, safe & easy to wash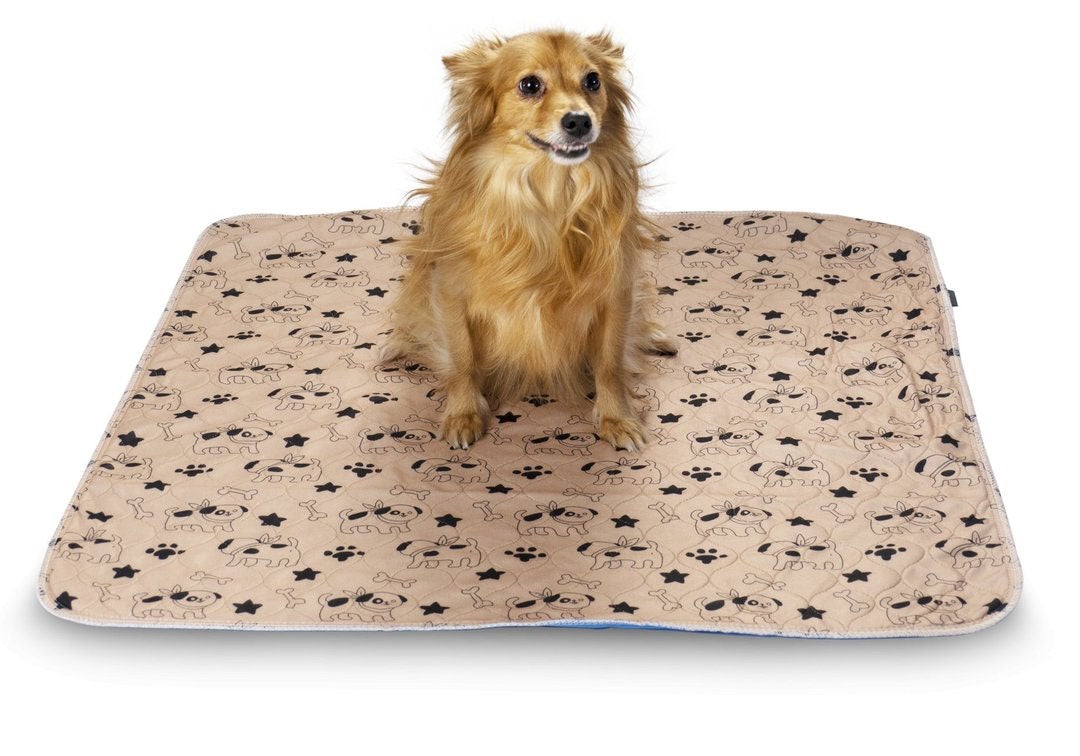 How The Puppy Pad Works!
The Puppy Pad's unique design features three layers which work together to eliminate leakage and trap odors. Being soft and comfy, your dog will naturally be attracted to using it!
Quality and durability is priority at Puppy Pad. Our precise triple stitching and fabric makes these washable pee pads for pets durable and ready to take the abuse of daily wear, accidents, and will hold up through numerous washes.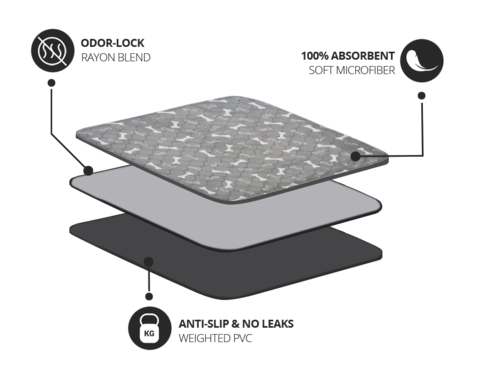 Our backing is a No-Slip Grip. Allowing your fur-babies to handle their business without slipping. No more spreading their mess with our Puppy Pads!
Keep the fluids locked in with our waterproof & leak-proof design.
Best in class absorption & odor control. Whether a great dane or chihuahua, we've got you covered!
Great For Multi Using!
The Puppy Pad is also great for protecting crates and carriers during transport, whelping, incontinence dogs, protecting furniture and rugs from pet fur and dirt, lining kennels and playpens, protecting surfaces post-surgery, placing under food bowls and litter boxes, and for travel with your puppy.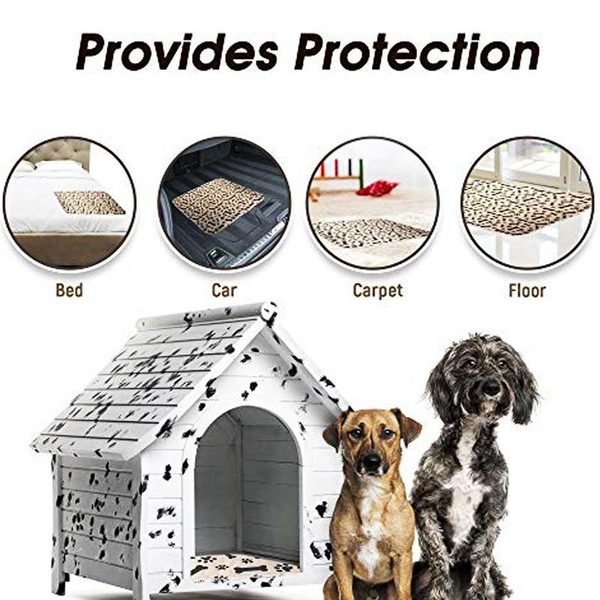 Wide Range Of Colors!
Puppy Pad offers a variety of colors to chose from to better suit your pet and environment. We offer 5 of the most requested colors and are consistently adding more every time!
Washable and Easy to Clean!
You save money by spending once. Just reuse after washing!
Machine-wash safe and extra durable; cleaning this washable pee pad is simple, fast, and effective. More importantly, with regular maintenance it won't retain odors or stains!
They are environmental, do you want a landfill of disposable pee pads? We don't!
Go green. Go washable.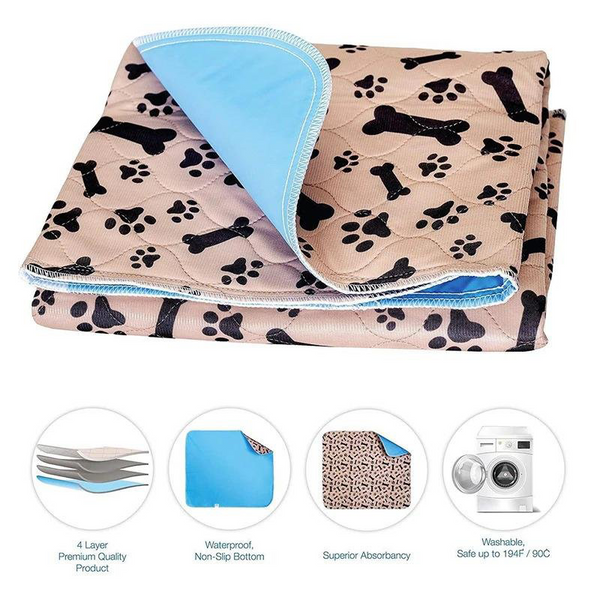 Worries About Putting The PuppyPad In Your Washing Machine?
If your pup pees or poops on the PuppyPad and you don't want to throw it in the washing machine just yet, then we always recommend using a bucket of water or a hose and soap to clean the PuppyPad before putting it in your washing machine and everything will be fine. We've made the Puppy Pad as durable as possible!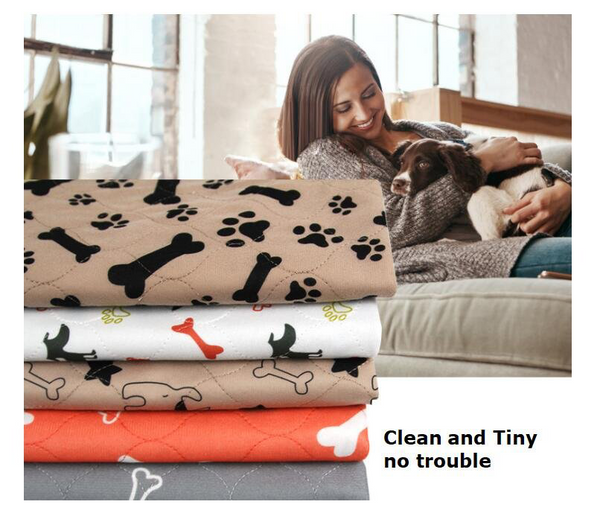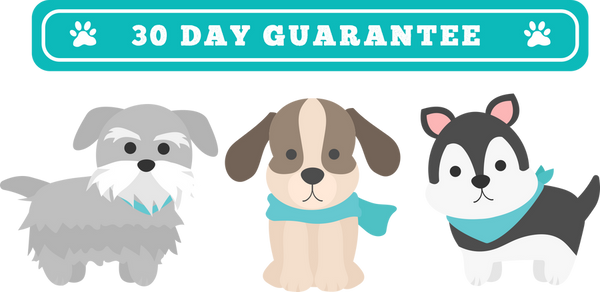 Size Chart