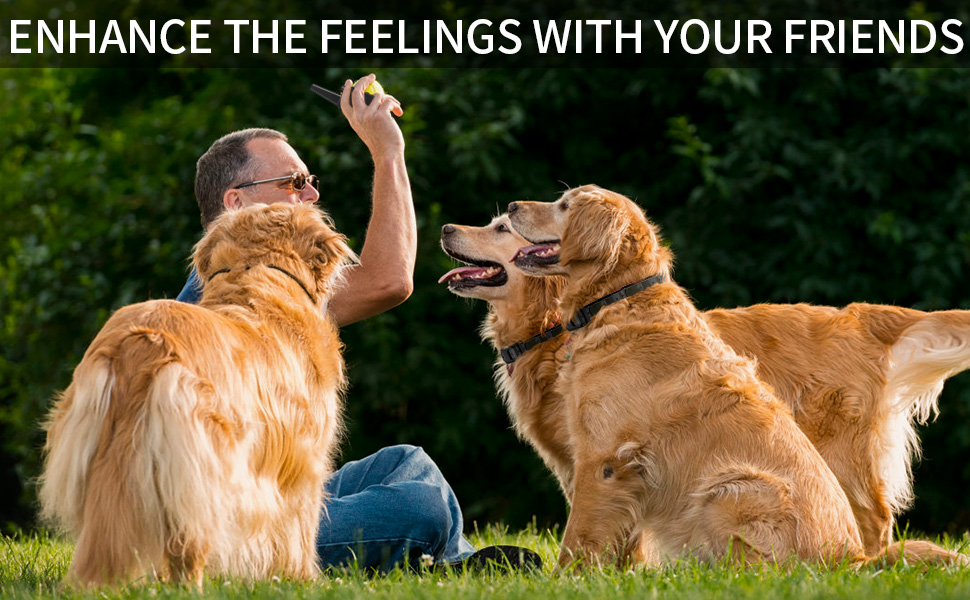 [Safety 4 Training Modes Collar]: shock collar with 3 training modes (Static Shock (0-99 levels), Vibration (1-9 levels), Beep), which can help you adjust the training mode according to the dog's state and solve the problem that the dog can't control behavioral problems.please choose the the safest mode to train your dog.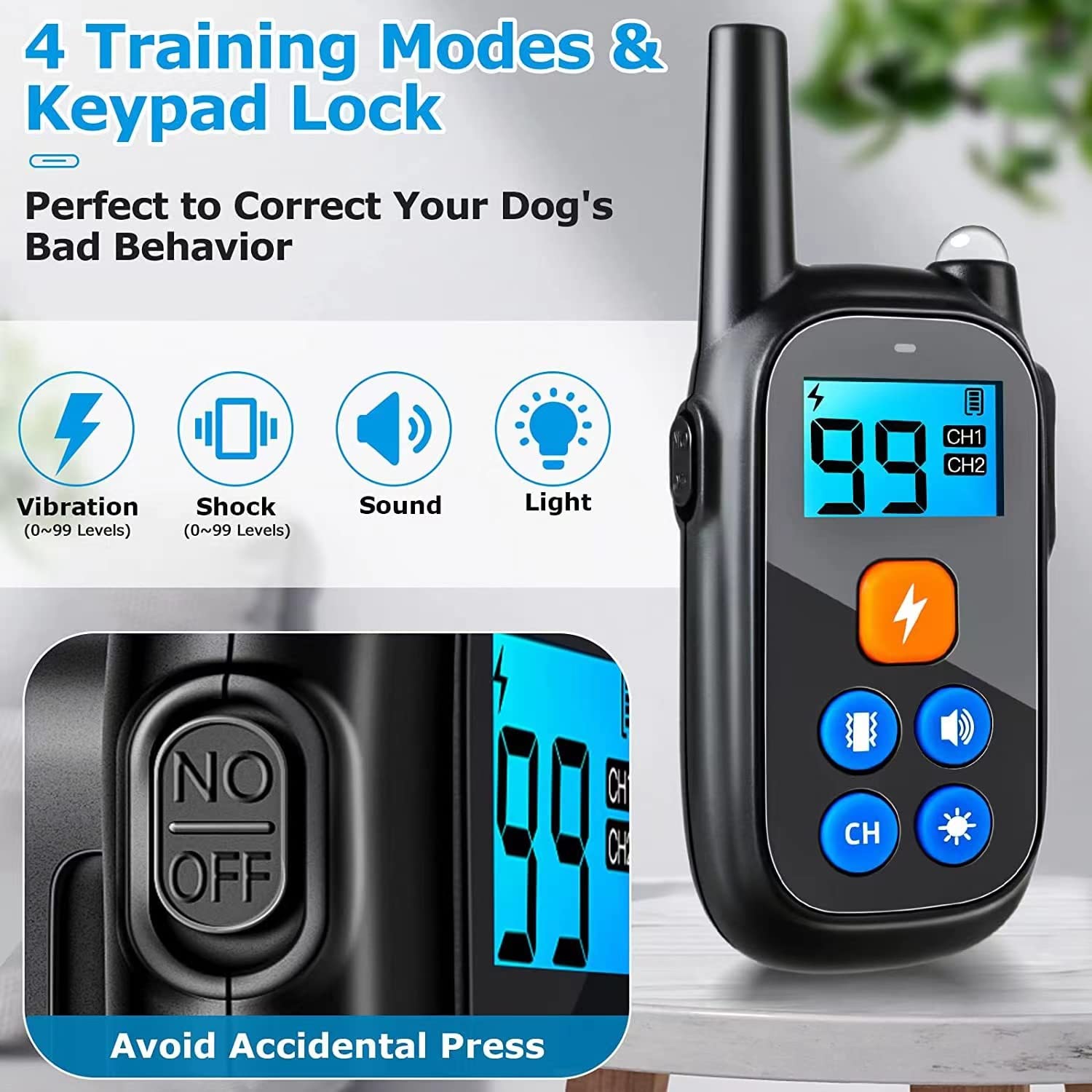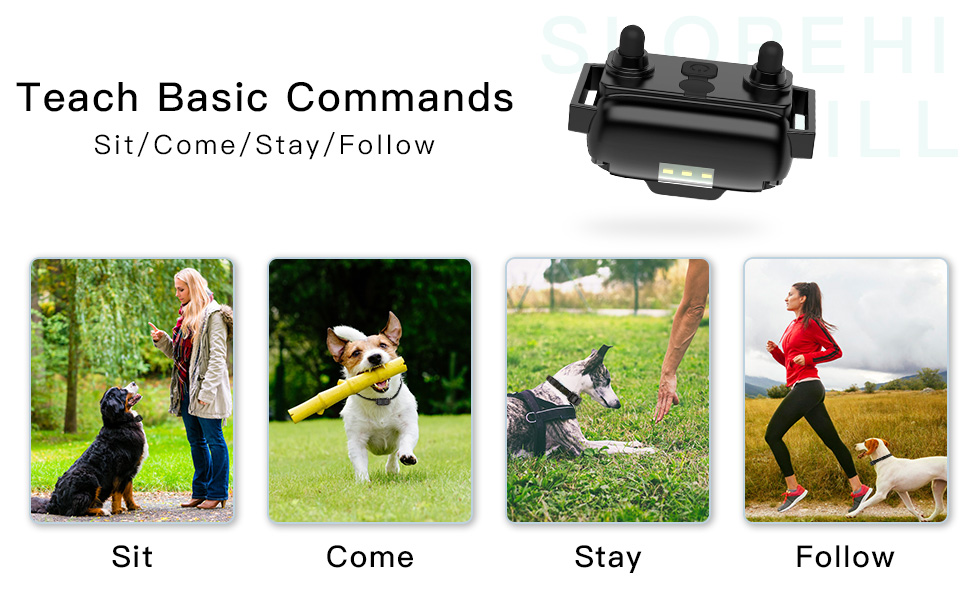 [2600Ft Remote Range]: With training distances up to 2600ft, a stronger and more stable signal, training collars provide you with complete freedom to train your dog in large spaces (backyard/park/beach) Ideal to have only one remote control.You can be in the house to control the collar if your dog is at the back of the yard.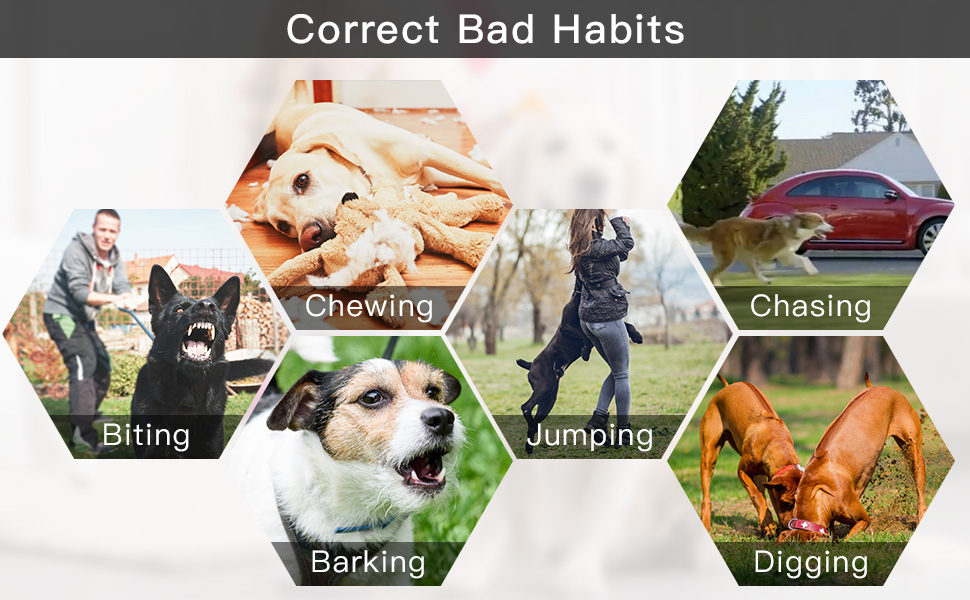 [Long Lasting Battery]: The rechargeable training collar can be quickly charged within 2 hours, the dog receiver collar can last 15 days, and the remote control can last 66 days.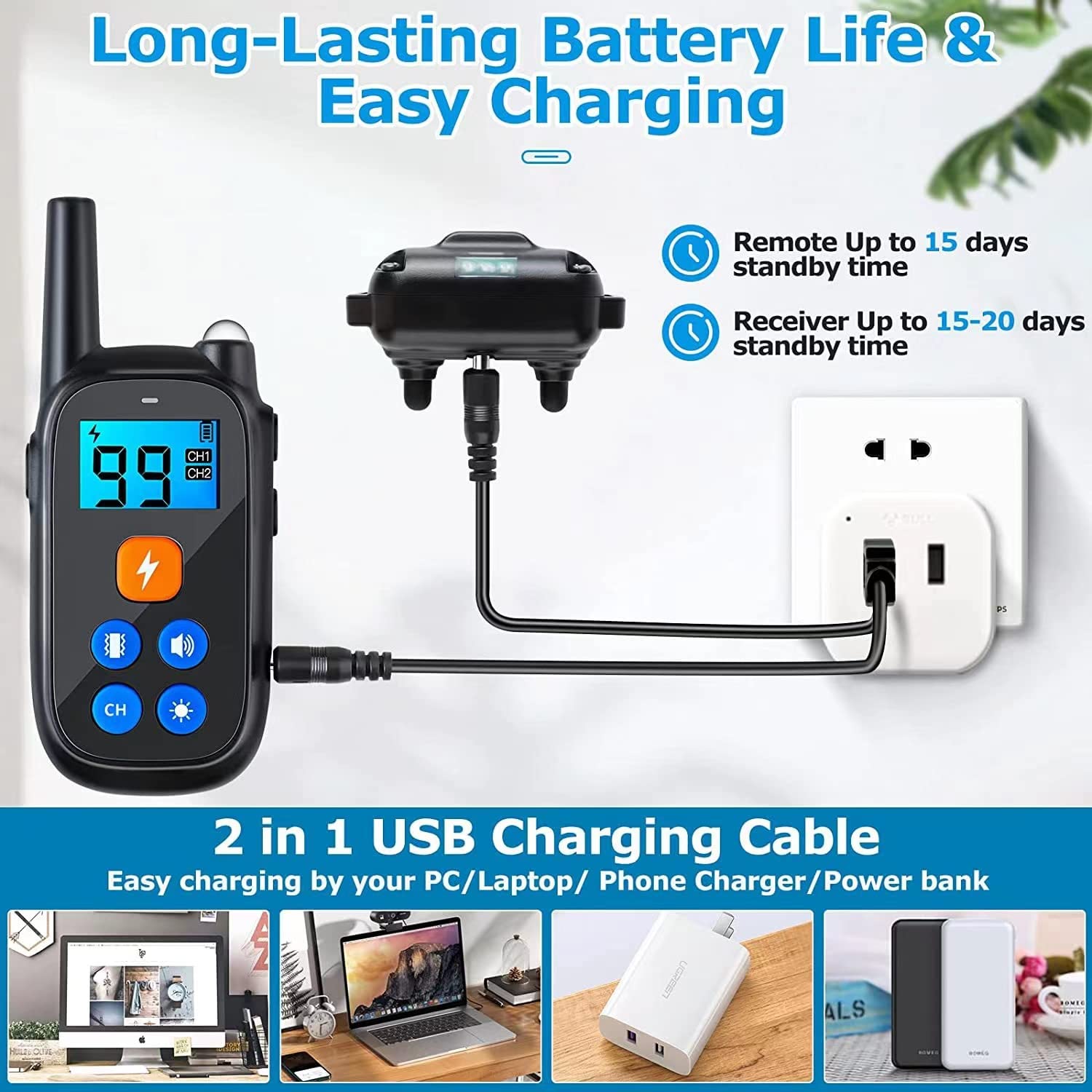 [Underwater Activities Available]: waterproof training collar allows dogs to play freely. Wear it without worrying about wading, not afraid of mud to meet the needs of multi-scene training, giving you the maximum flexibility in outdoor activities without damaging the receiver.IP68 waterproof receiver can stay in the water for 30 minutes, no need to remove the collar when swimming.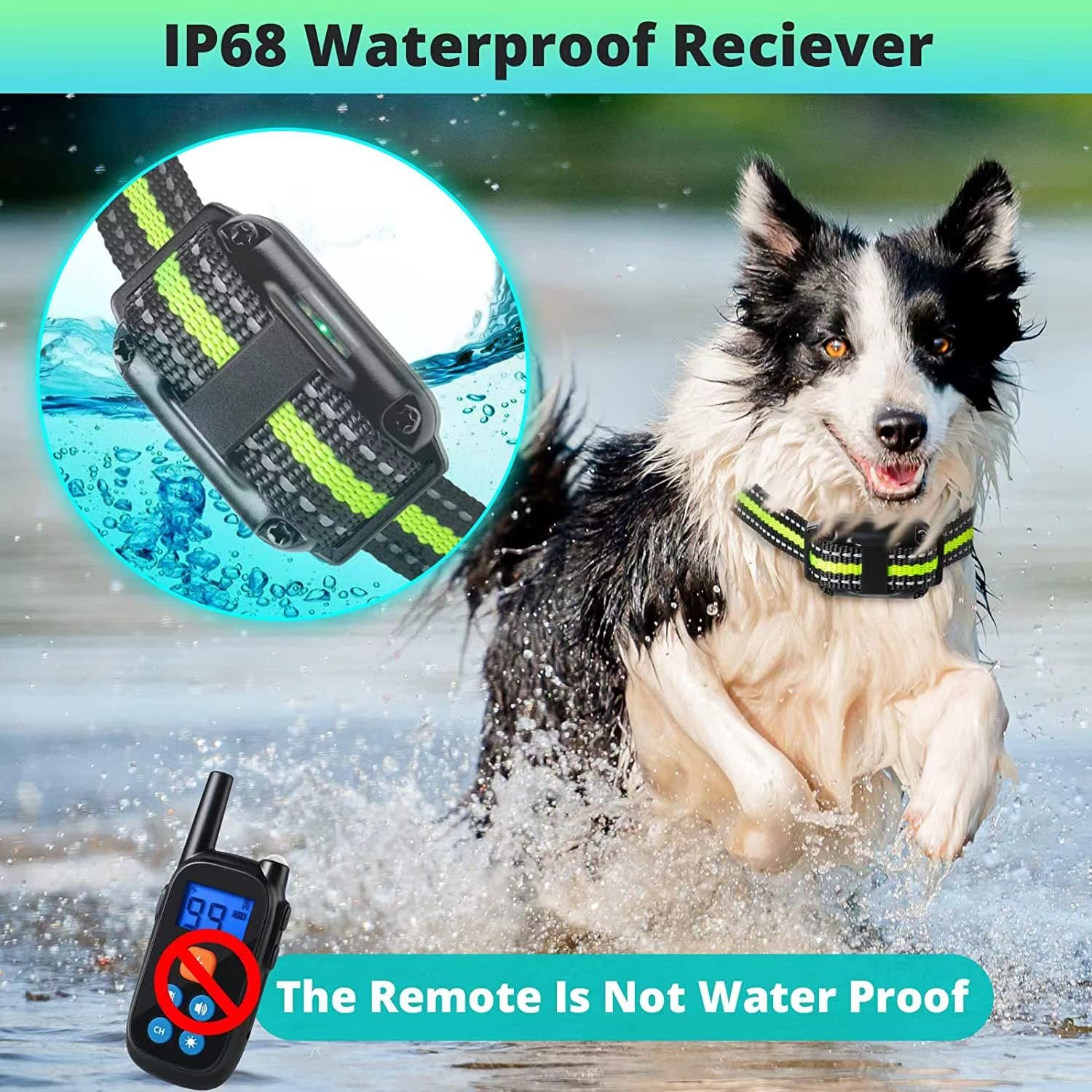 [Fits All Sizes of Dogs]: Weighing less than 0.2kg, nylon collar is adjustable from 9.8 - 24.8 inches (about 24.9 - 63 cm), suitable for dogs with neck circumference of 0.0 - 27 inches (about 0.0 - 68.6 cm) dog. Stronger and smaller collar, suitable for dogs of all sizes (15lbs ~ 100lbs), to meet the different needs of medium and small dogs.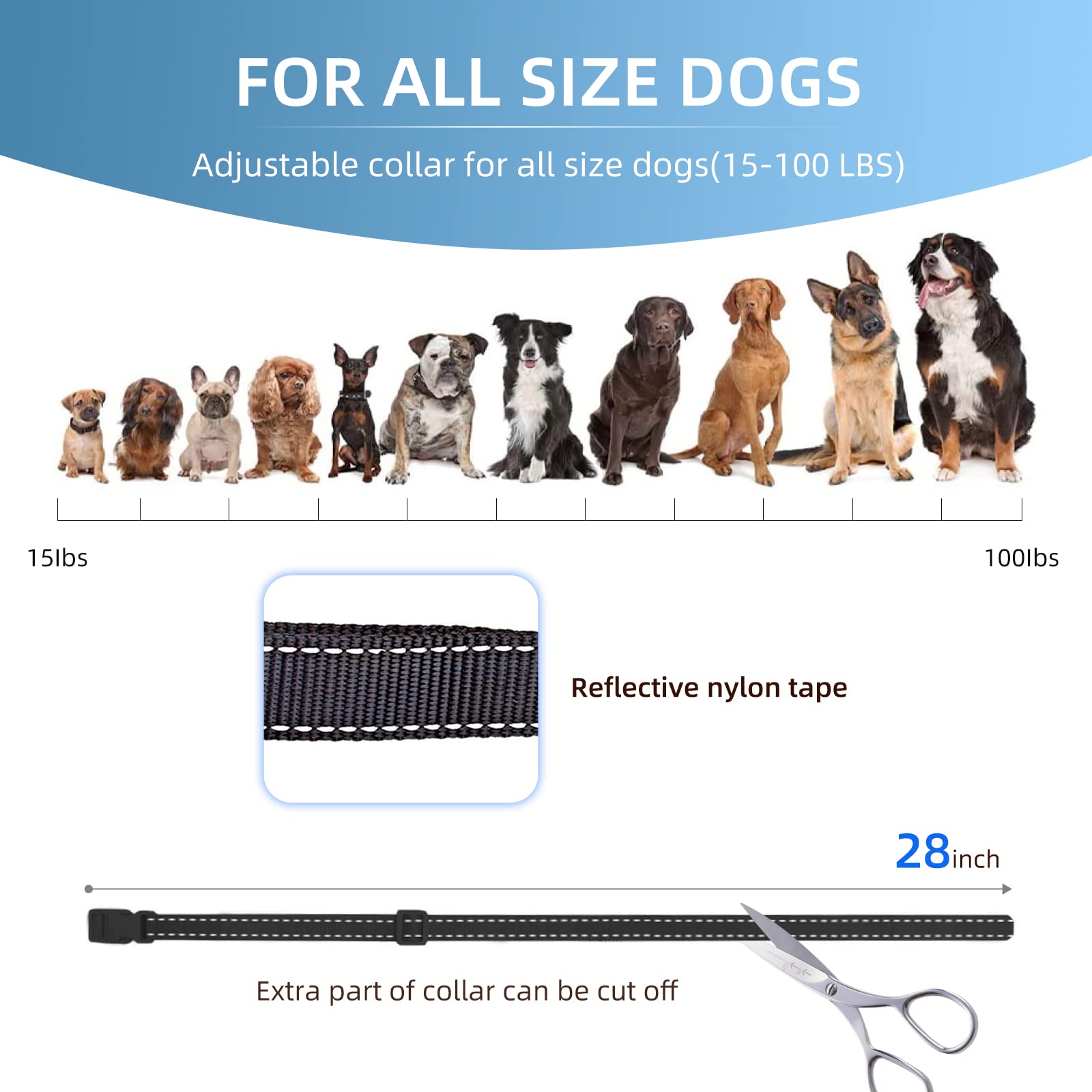 Include:
1* Dog Training Collar Set