1. The door is made of high-quality material, it is durable and resistant.
2. The 4-way door lock can provide 4 modes that open, lock, single (cat can enter but not exit), and only exit (cat can exit but not enter), to control the entry and exit of pets in your house.
3. With the humanized design, the flap door produces some low noise that will not disturb you and scare the pets away.
4. It is beautiful and will not destroy your home.
5. It is more suitable for small pets, cats, small dogs, etc.
Pet Door only, other accessories demo in the picture is not included.
Parameters:

Material: plastic
Product size: about 30 * 28 * 9CM / 11.8 * 11 * 3.5inch
Product weight: about 600g
Applicable door thickness: 1-2inch
Gear: 4 gears
Scope of application: doors, cabinets, walls, cat houses, etc.
Product color: white; black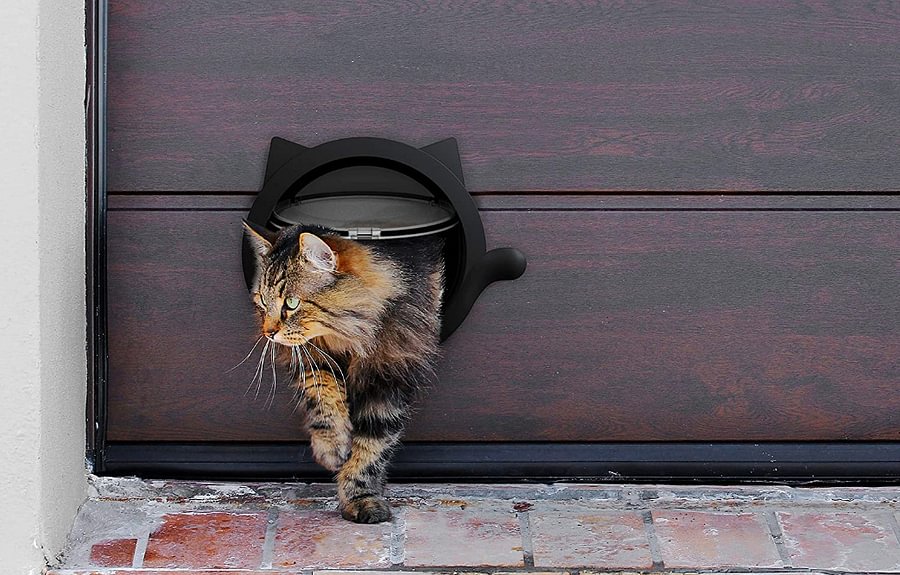 Gear instructions:

(1) Close the pet door lock in both directions.
(2) Indicates that the door is open in both directions.
(3) Allow the cat to go out, but not allow the cat to come in.
(4) Allows entry, not exit.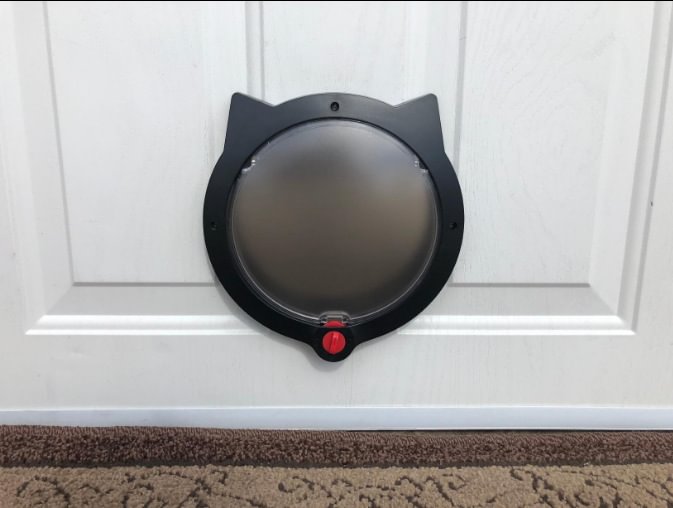 Packing list:

1*cat door hole
3*screws
1*installation manual