Compared to the hustle and bustle of our lives, our doggo friends lead a relatively simple life. There's their favourite toy, their treats, their owners, or that one favourite bed they sleep on.

The bed could've been their birthday gift or a dog bed that was added to your shopping cart one day as an essential. But over time, a flattened bed with deformed pillows or a makeshift bed is no good for our canine's sleeping position or health.


That's why dog experts recommend a good dog bed to avoid erratic behaviour of our canines due to lack of sleep. Especially with older or overweight fluffy canines, having an orthopaedic bed is advised as they can have weaker joints that may cause pain on a flatter bed.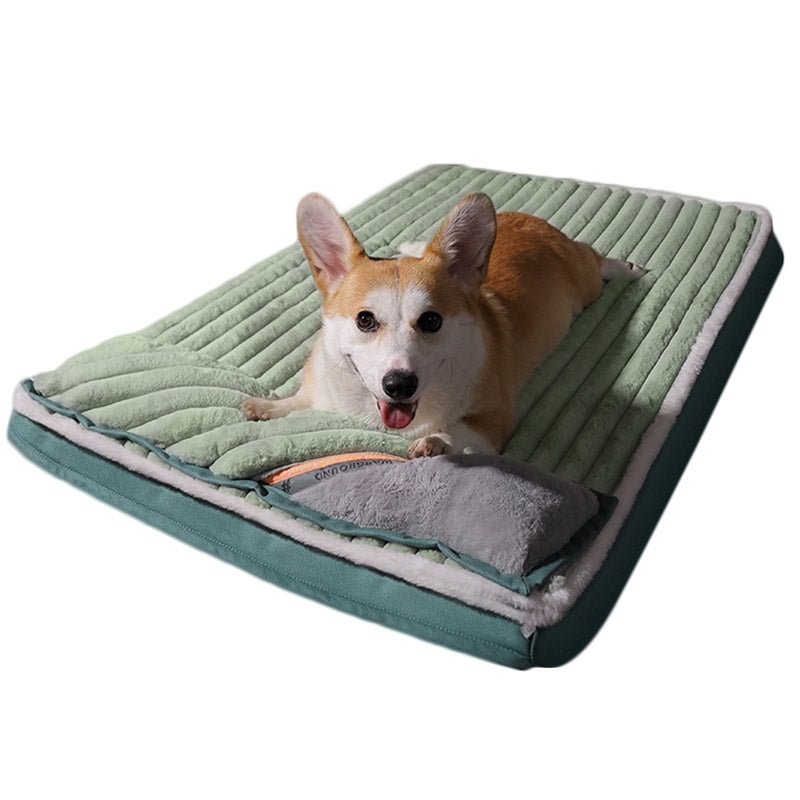 So, now that we know a better bed impacts your dog's health in a positive manner. Before you go about buying one, here's a take on our smart dog bed with a pillow which can envelop your fluffy friend in warmth, and love and comfort. Some features of the dog bed include:

Smart design: This unconventional dog bed has a raised, soft thickened pillow to improve sleep quality, and comfort

Orthopaedic friendly foam: The calming dog bed has a fluffy rabbit fleece and thick filling covered by polyester cloth and has a three-dimensional super soft foam which retains 90% of its shape for 3 years, without flattening

Waterproof cover: The large dog bed is soft on pet fur and is skin-friendly. The waterproof cover design prevents any dirt from penetrating the pillow of the dog bed. That apart, it's just as easy to clean pet fur and dander off, with a machine washable, removable cover.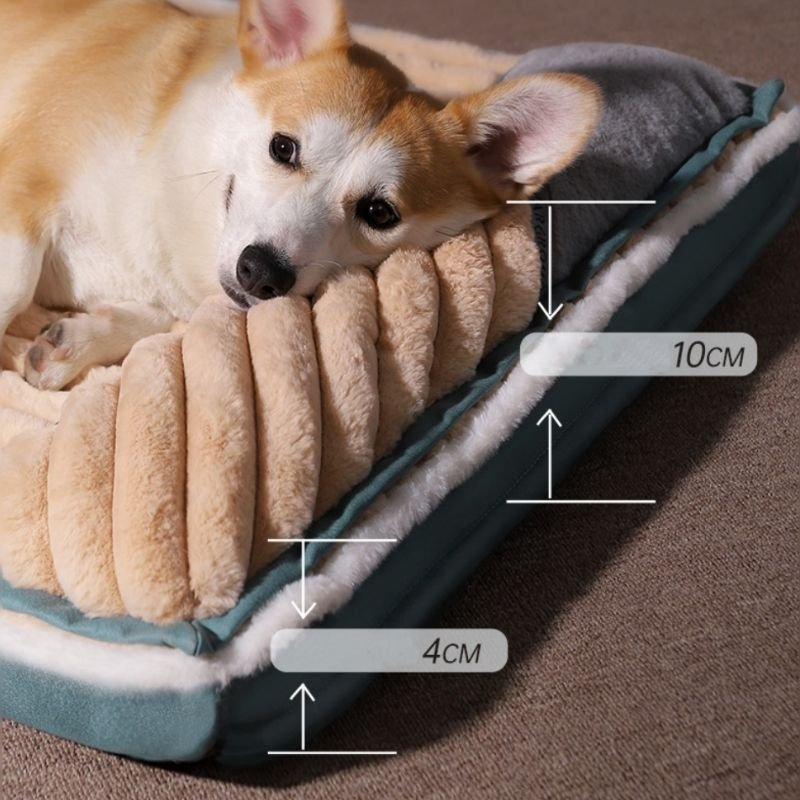 As large as the love behind those wagging tails: The smart dog bed with head pillow can accommodate canines of 40-80kg or dogs 200 pounds and under.

Colours and size: Available in sizes S through XL, it is available in green and light coffee brown colours

As a dog bed that has your dog wagging his tail and providing you with doses of their love as a thank you, the smart dog bed with pillow assures long-lasting comfort for our canine friends. Just as we love spending the end of our day within the comfort of our blanket and bed, this dog bed is just a purchase away from being your dog's next favourite thing of comfort and warmth!
SIZE GUIDE:
| | |
| --- | --- |
| Size | Measurement(approx.) |
| S | 17.8*13.8*1.8 inch |
| M | 26.4*18.5*1.8 inch |
| L | 38.2*26.0*1.8 inch |
| XL | 46.1*27.5*1.8 inch |
| 2XL | 53.1*39.4*1.8 inch |
Package
: 1*
Smart Dog Bed (With Head Pillow)