Are you always worried about your dog?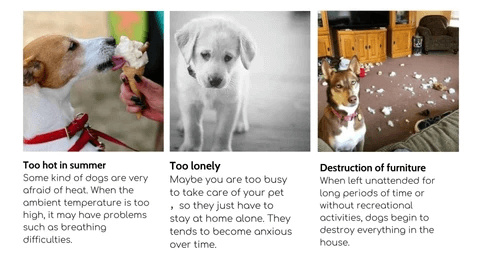 Choose Cutepetdiary Dog Outdoor Water Play Sprinkler to remove your worries

This dog toys is not only make your dog cool in hot summer, But also help your dog drinking water and improve their IQ.
Multifunctional outdoor dog supplies: This product is a multifunctional dog product which can be used as a dog foot-drinking fountain,outdoor bathing shower,and sprinkling toy. The multifunctional design can bring more fun and happiness to the dog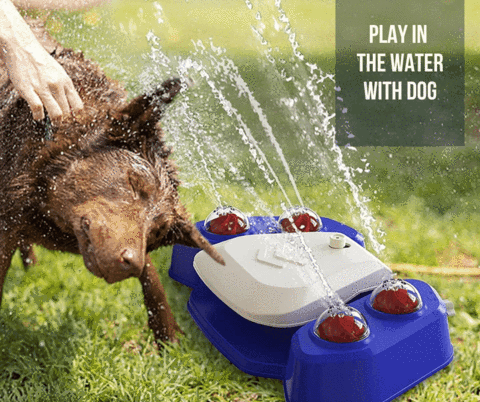 Easy set up step on drinking fountain: The dog steps on the pedal with his foot,and the shower hole immediately sprays water upwards. The shower will stop when the dog takes foot away from the pedal. By repeating this process, this can not only be used by the dogs for outdoor drinking,but also can improve their IQ.The product comes with 2 kinds of shower nozzle,which can be used for all kinds of dogs of large,medium and small
Outdoor bathing sprinklers: Turn on the switch on the back of the product,4 shower holes with adjustable sprinkler angle on both sides will start sprinkling.Rotary switch can adjust the amount of water,which can be used as an outdoor bathing sprinkler for dogs, 4 sprinkler holes all come out of the water at the same time.The water flow is delicate and comfortable for dogs to bathe and make dogs love bathing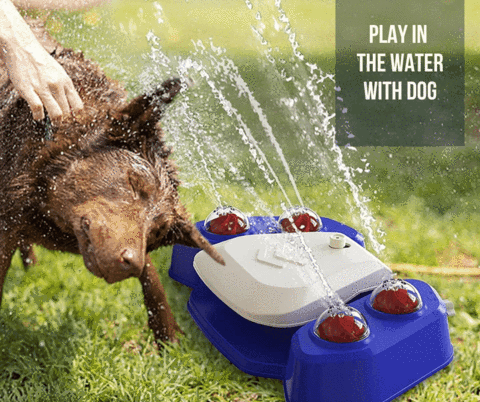 International standard hose connector: This product is adapted to the plastic standard connectors,and suitable for connecting 4/6 external threaded faucets, and easily adapts to all kinds of soft water pipes,which is easy for installation and ready to use without complicated installation.
Strong and durable: This product is made of durable PP,which can be used for a ong time, not be deformed, not be faded,and will not be damaged by dogs.This product is easy to use ,which will strongly attract the dog"s fun to play. While dog using this product,can also improve their intelligence and physical fitne.