Tactical Military Grade Dog Harness With Handle,1.5″ Tough Tactical Rigid Collar, Heavy Duty Large Dog Training Leash And Morale Patch - Collar Leash Harness Set
Loved By 10,000+ K9 Lover. More comfort, Extra durability with tactical Harness and Collar.Tactical harness for dog and military grade k9 collar for large/extra large dogs such as German Shepherd, Husky, Malinois.

Extra Tough Harness For Extra Tough Dogs!

Using a Tactical No-Pull Dog Harness instead of a collar makes it easier to Control any dog! Reduce Pulling and Take Back Control! Our Tactical No-Pull Dog Harness spreads pressure over a larger area of your dog's body, Reducing Strain on their neck and back!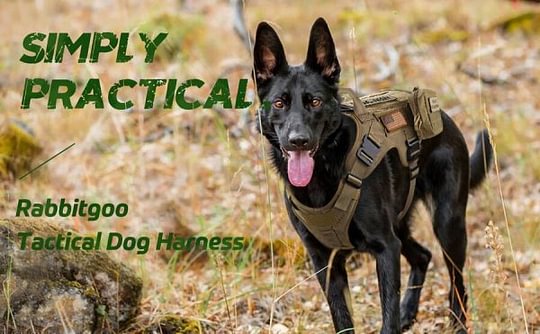 You want only the best when it comes to a proper outfit for your canine companion. The harness should also be practical, for bot