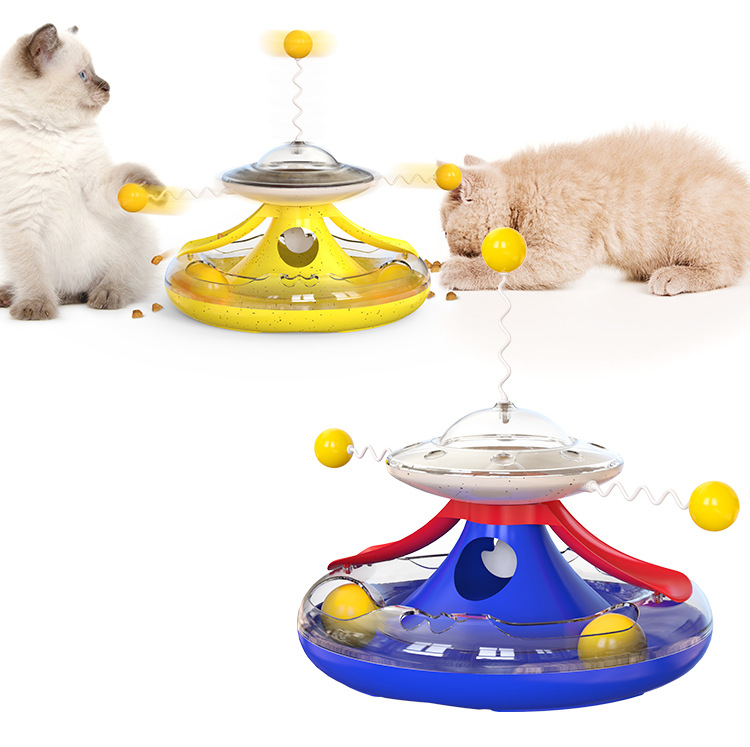 Multifunctional fun cat toy-- This is a multifunctional fun cat toy, which integrates multiple functions such as a trackball, food leakage carousel, and funny cat stick. It is also a pet IQ-assisted improvement toy. The design of multiple functions can be better Attracts the cat's interest in playing.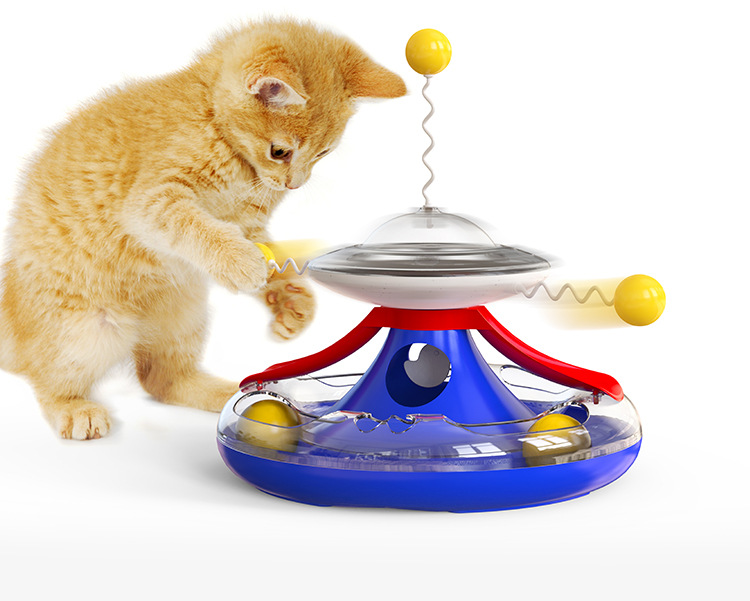 Trackball toy

-- The bottom of the toy is a transparent track. There are multiple cat balls on the track. The cat can use the cat's claws to move the cat ball in the track. The cat ball will rotate in a circular track to attract the cat's interest in playing. Interest: When a cat is bored or at home alone, it can alleviate the worry of being unaccompanied, so that the cat will not damage the family's furniture, clothes, etc.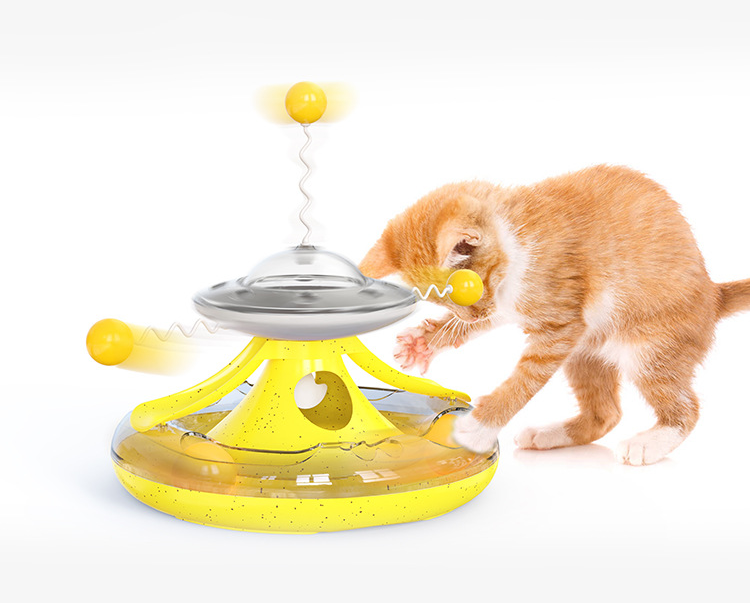 Puzzle Leaky Food Turntable Toy-- The middle layer of the toy is a cat turntable toy and has a food leakage function. The turntable can be rotated under the action of the cat's external force. Open the transparent top cover of the turntable, and you can put cat food or snacks inside. When the turntable rotates, the snacks can slide down to the snack channels on both sides, as a reward for playing, and enhance the cat's intelligence. Turn counterclockwise to open the upper cover of the granary, and turn clockwise to close the upper cover of the granary.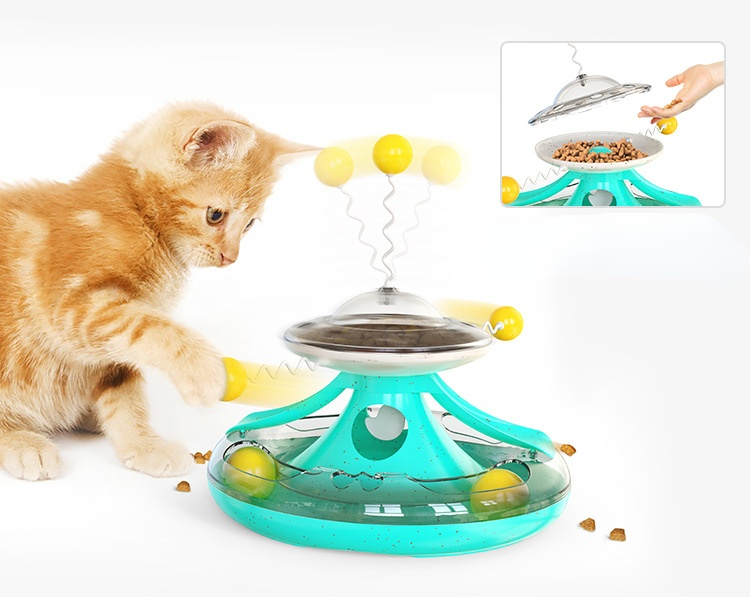 Multiple cat stick design-- The top of the toy is designed with a cat stick, and two sets of cat sticks are designed on both sides of the middle turntable. The cat can rotate the carousel by flipping the cat stick. A design with multiple funny cat parts will bring more and longer play fun to the cat.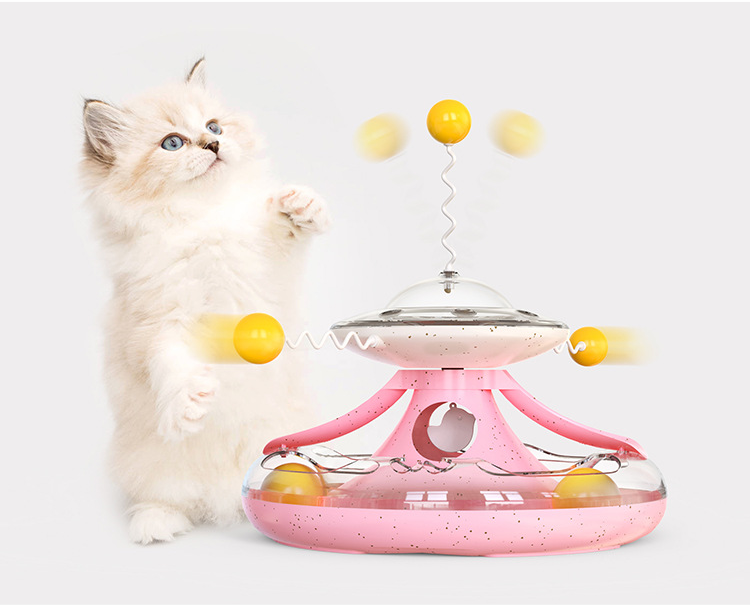 Anti-tipping design-- 250mm large size chassis design, and 4 anti-slip rubber pads on the bottom. This kind of stable non-slip design prevents the cat from knocking over the toy when the cat is playing.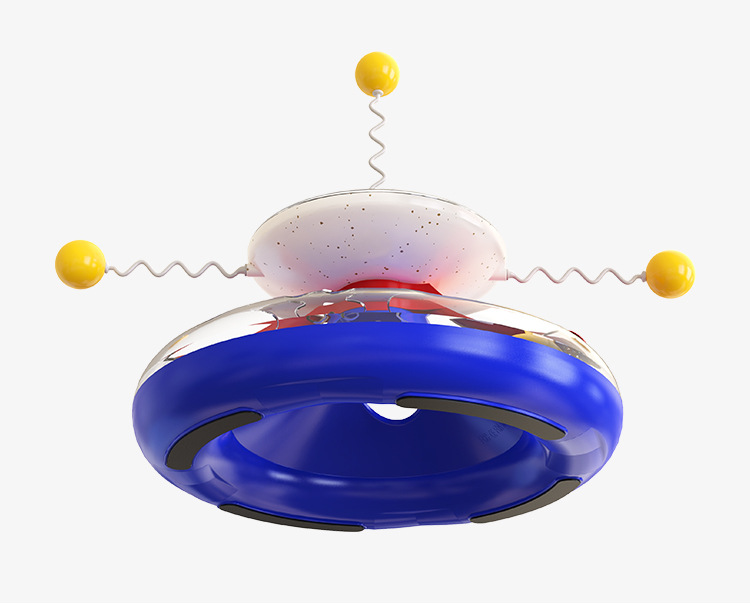 Simple to use-- This toy is made of environmentally friendly and healthy ABS, strong and durable, and will not be damaged by cats. The use process is simple and it can be used for a long time.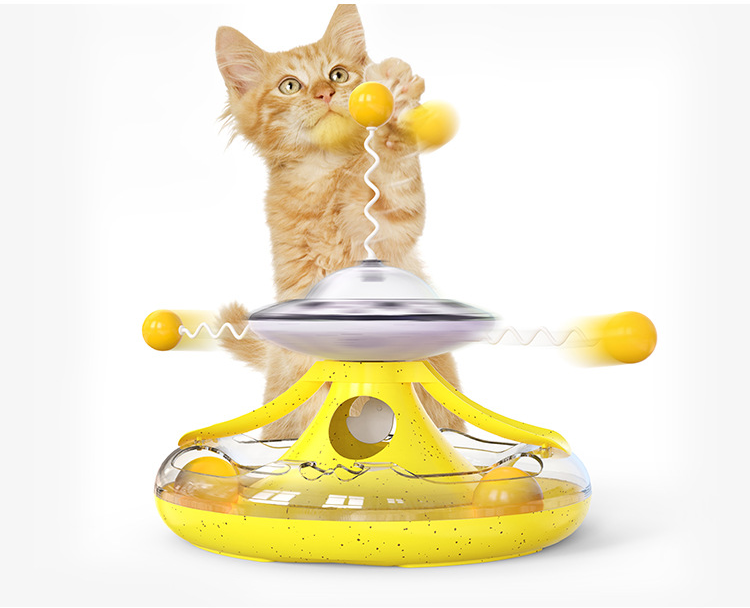 Playing with this toy for the cat often can increase the cat's happiness and relieve the cat's daily anxiety when it is boring so that the cat will not have the habit of destroying the family's furniture,clothes, etc