Whether your dog needs a light reminder or a stern correction to make him stop barking, Two in One Automatic Anti Bark Dog Collar will take care of it!
You can have the well-behaved pooch of your dreams quicker and easier than you thought with the Two in One Automatic Anti Bark Dog Training Collar- 1500ft Remote coverage with Collar System. Correct such common doggie disobedience problems as unwanted barking, digging or pulling with the touch of a button using the programmable remote and water-resistant collar unit.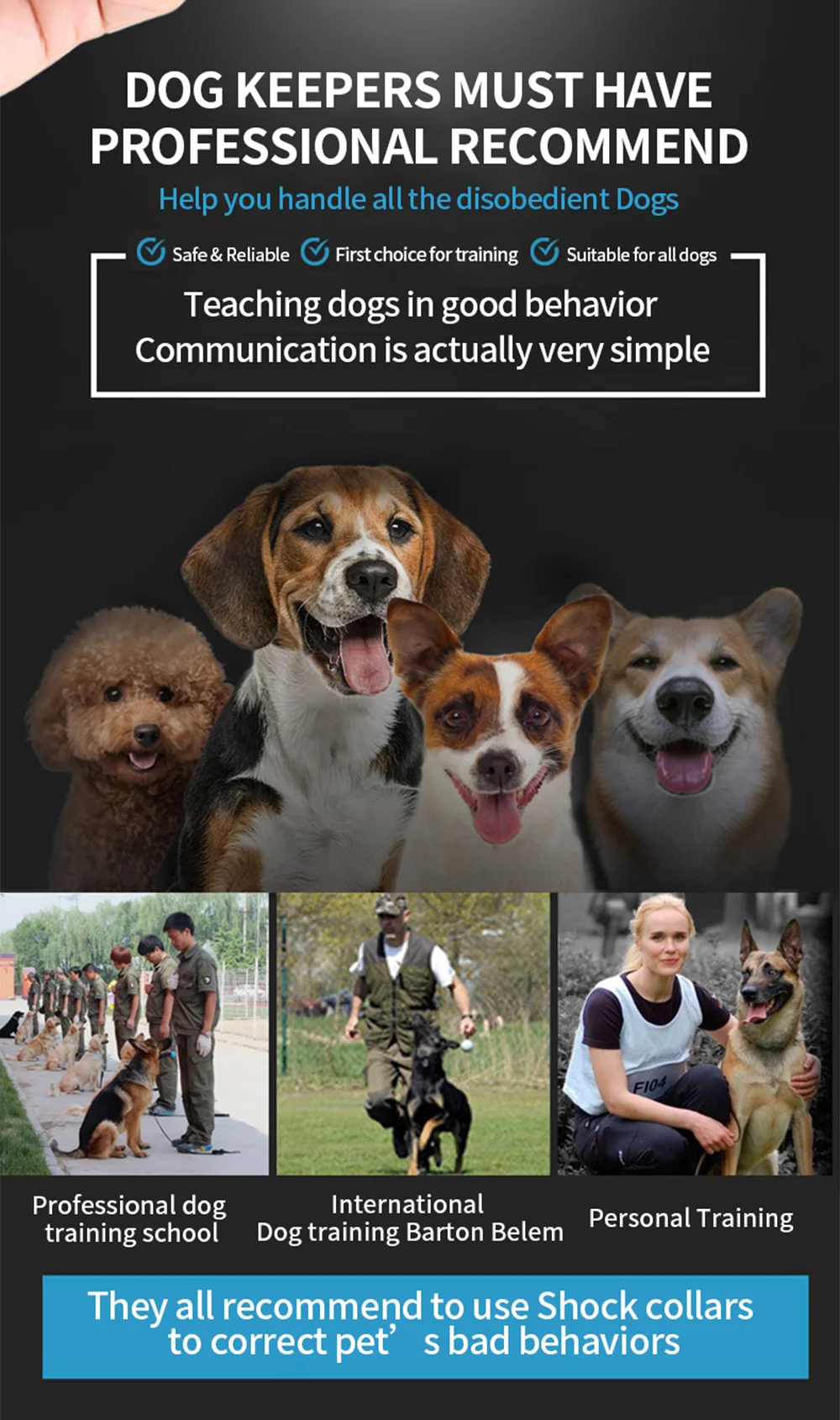 Benefits:
Good at Passing through Wall, through to the end-

No interference laboratory remote control distance is around 500m, penetrating the wall and trees etc., there is no direction restriction for you to train the dog at various kinds of environments.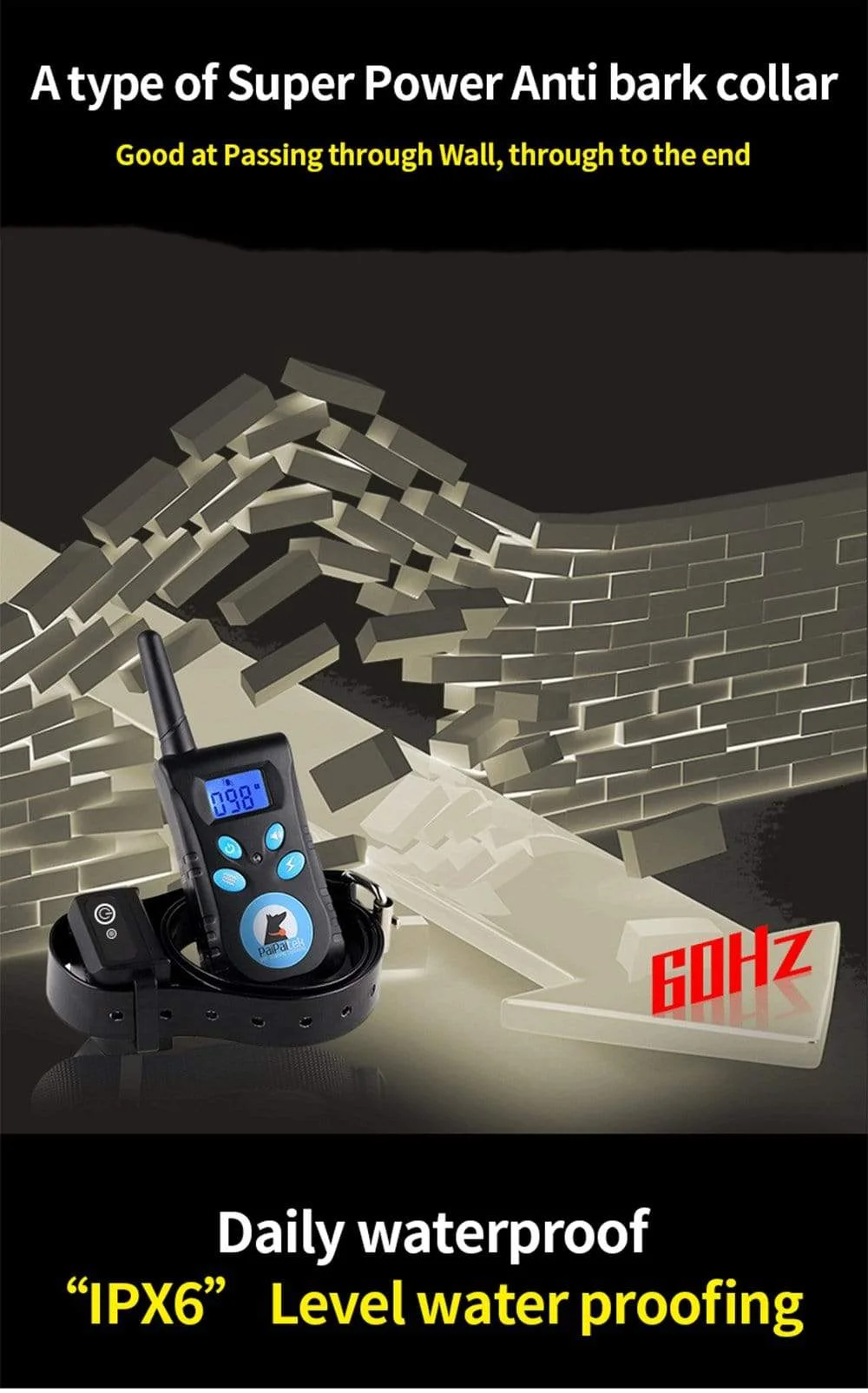 IPX6 level Water Proof.
Super long standby time- High-efficiency lithium battery charging for 2 hours Receiver could last for 7 days, and remote is about 15 days.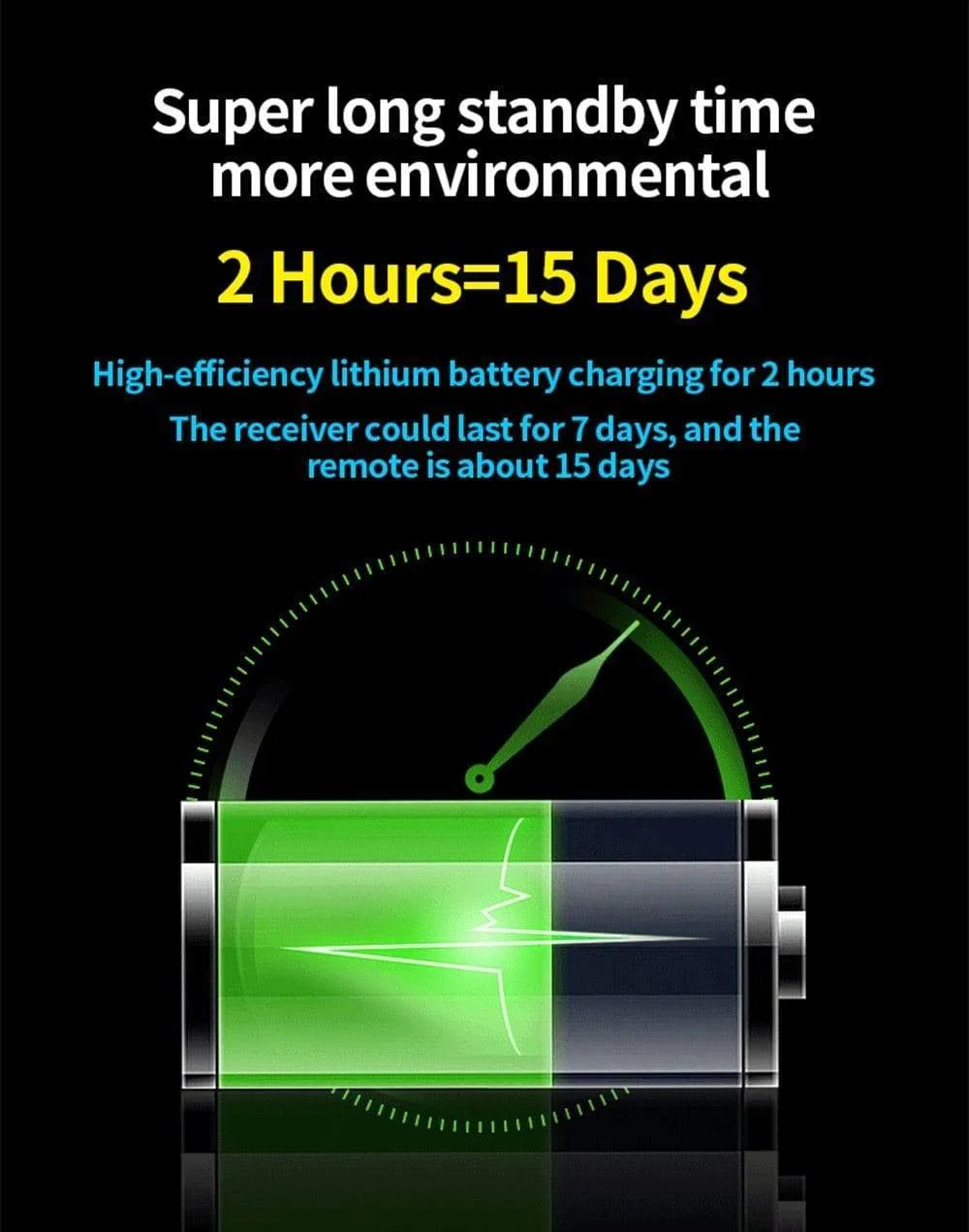 Easy handle More convenient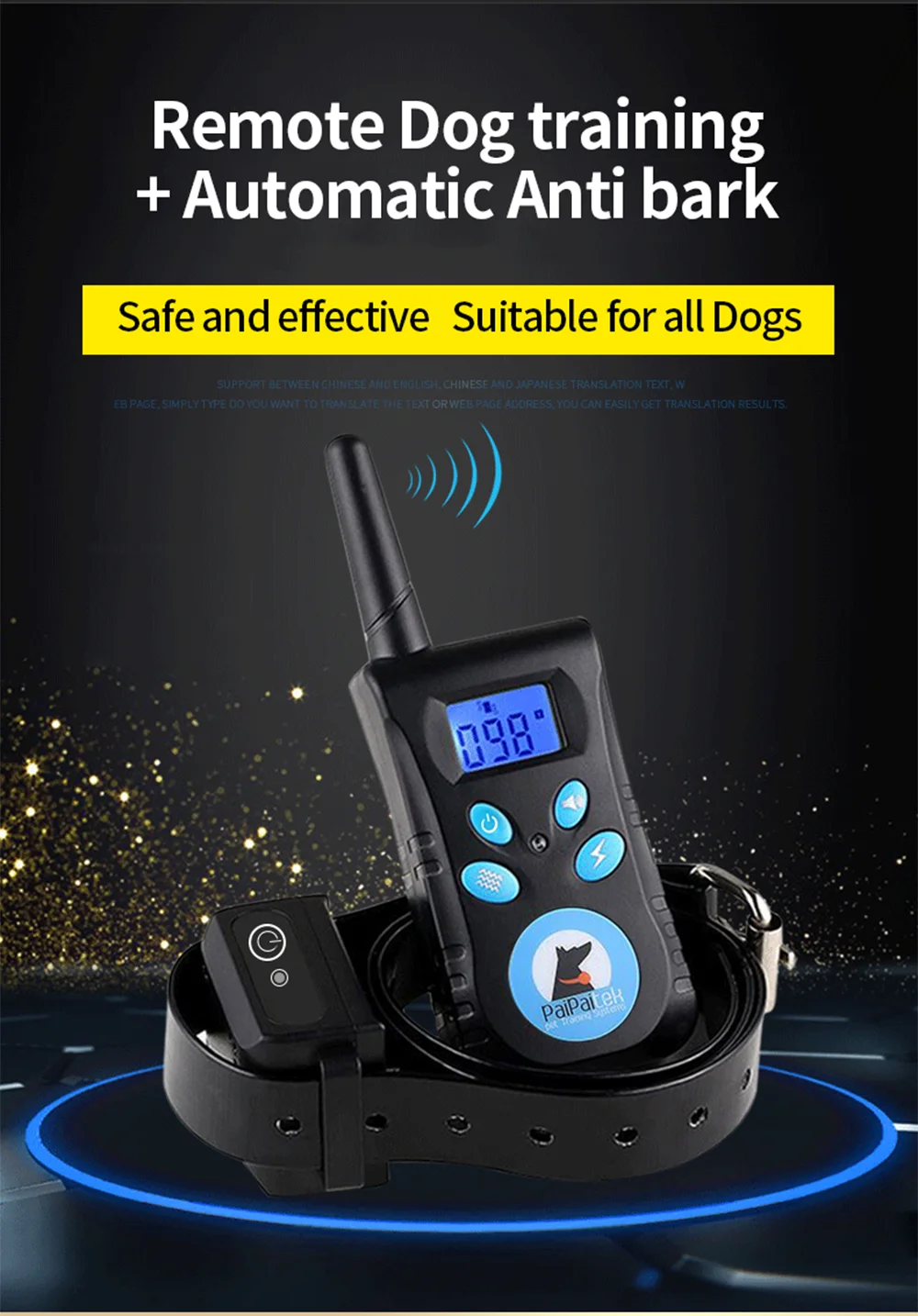 Suggestion:
Before using the electric shock function, you could first remind the pet by using the vibration (warning tone). When the dog has the stress reaction, we could reduce the current, or just use the vibration. After all, we love dogs so when train them, no one wants the dogs are often punished by electric shock!
About Anti-abrasion Buckle:
After training the dog for sometime, you can put the anti abrasion buckle on the receiver, and then let the dog keep wearing the collar. The flat shape soft silicone material makes the dog's neck more comfortable, on the other hand, the non-conductive silicone material is isolate with electric and prevent hurting the dog from being accidentally pressed the electric shock mode. At the same time, when we use the collar single as the anti bark collar, the electric shock collar with insulated anti-abrasion buckle has a certain deterrent effect to the dog but takes no hurt. It will still cause warning sound if he is barking, pets are very clever and remember the electric shock usually comes after the warning sound, so he will still keep obedient and silent, it will has a good effect for anti barking, but takes no hurt to your lovely pets.
Product List
Remote
Electric column
TPU/Nylon collar
Receiver
Hanging rope
Cable
Test Lamp
Anti-abrasion Buckle
English using manual
Gift colored whistle