FREE Shipping to US this Month! 
Details:
Our 900B collar provides range up to  3,000feets (1,000 yards), equipped with all the necessary features: vibration, sound, and shock stimulation. The receiver collar is rechargeable and waterproof, while the sturdy remote transmitter takes replaceable batteries. This unit boasts a large range to handle any type of environment with simplicity.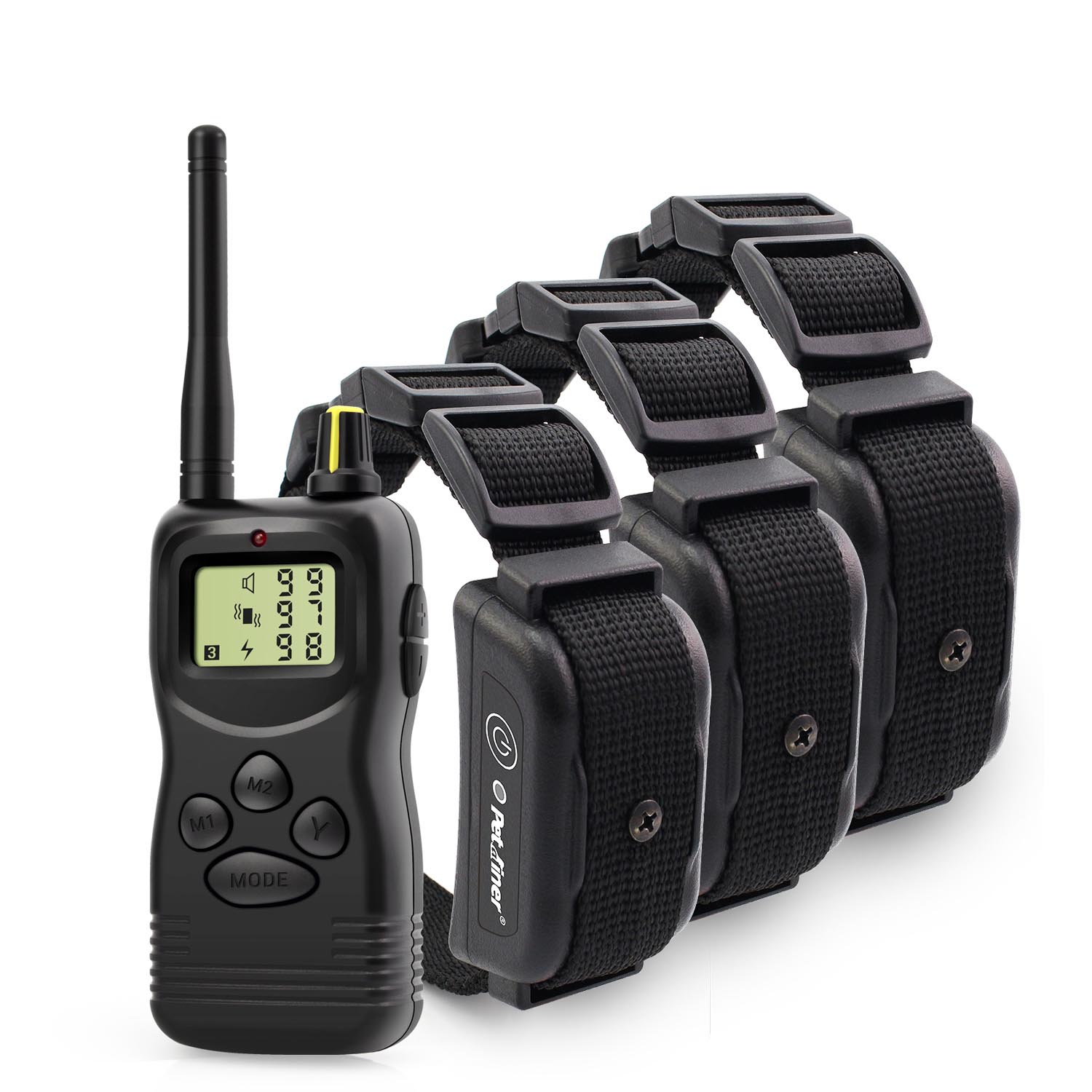 3,000FT Control Range
900B-3 is up to 1,000 meters / 3,000 feet / 1,000 yards remote control distance, which is also suitable for hunting!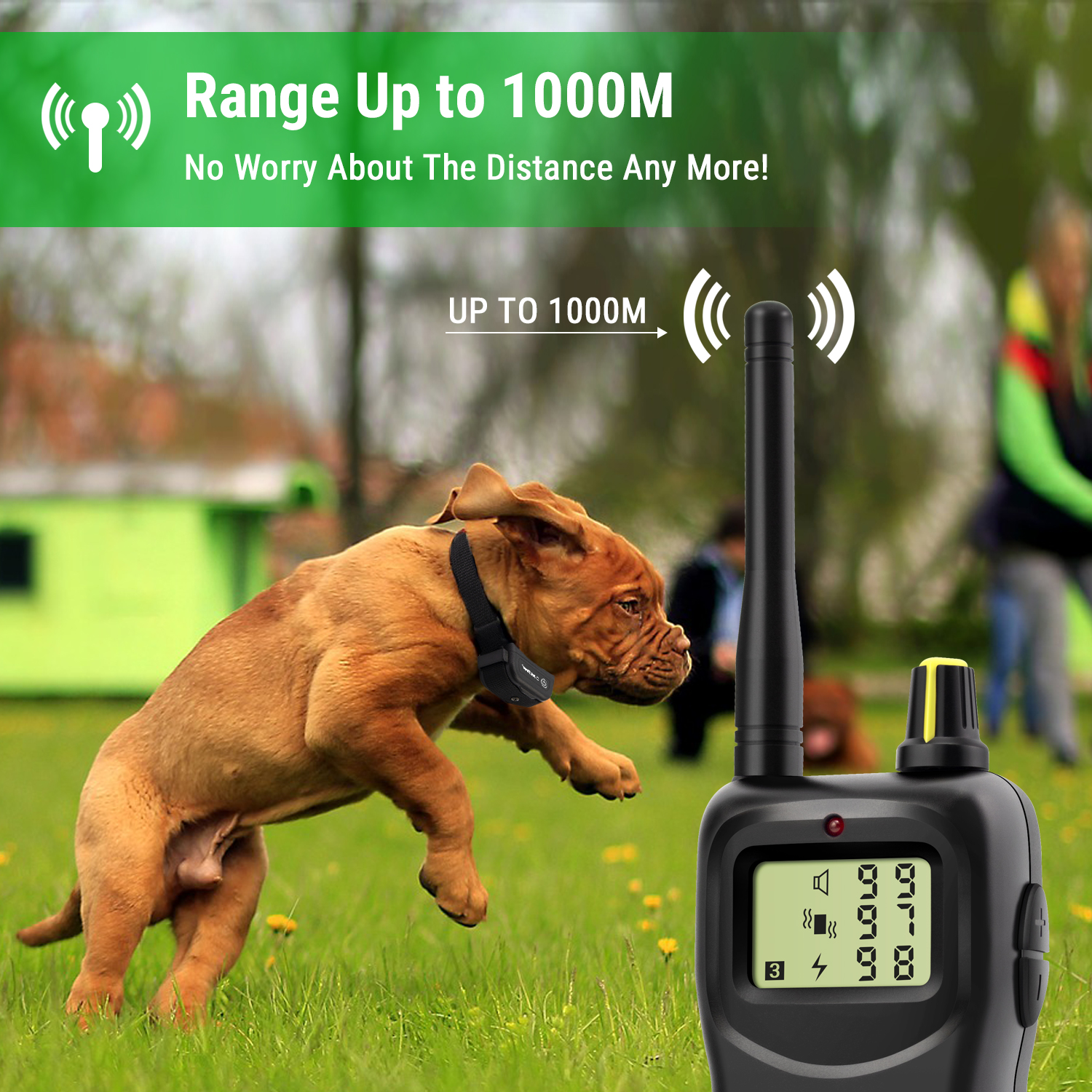 3 Training Functions
● 1~99 levels of Beep Sound ● 1~99 levels of Vibration ● 1~99 levels of Static Shock Free combination among three modes Beep Sound, Vibration and Static Shock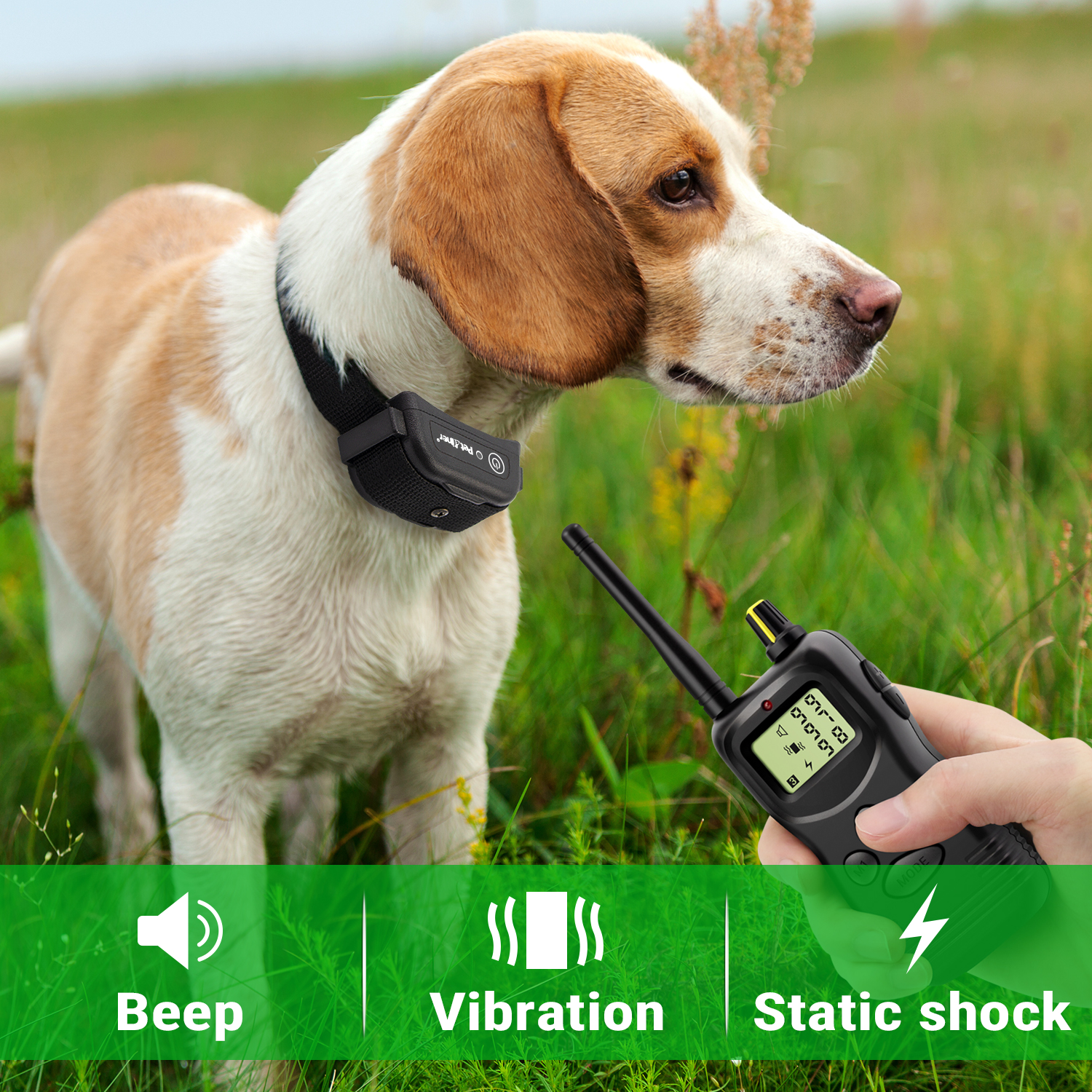 Rechargeable And Waterproof Receiver Collar
Waterproof Collar Receiver means your pet can swim in the water.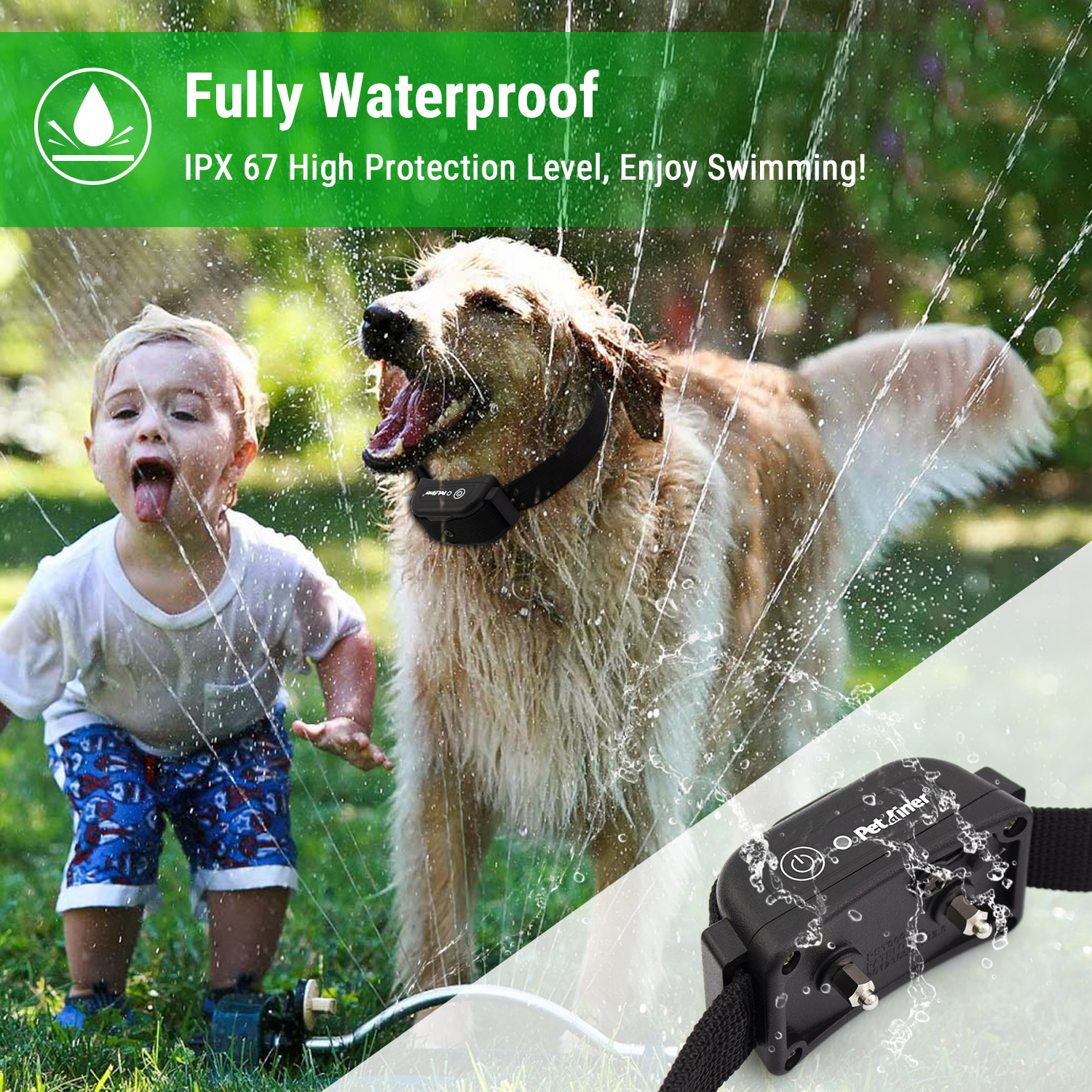 Battery Remote
Remote use 9V large capacity battery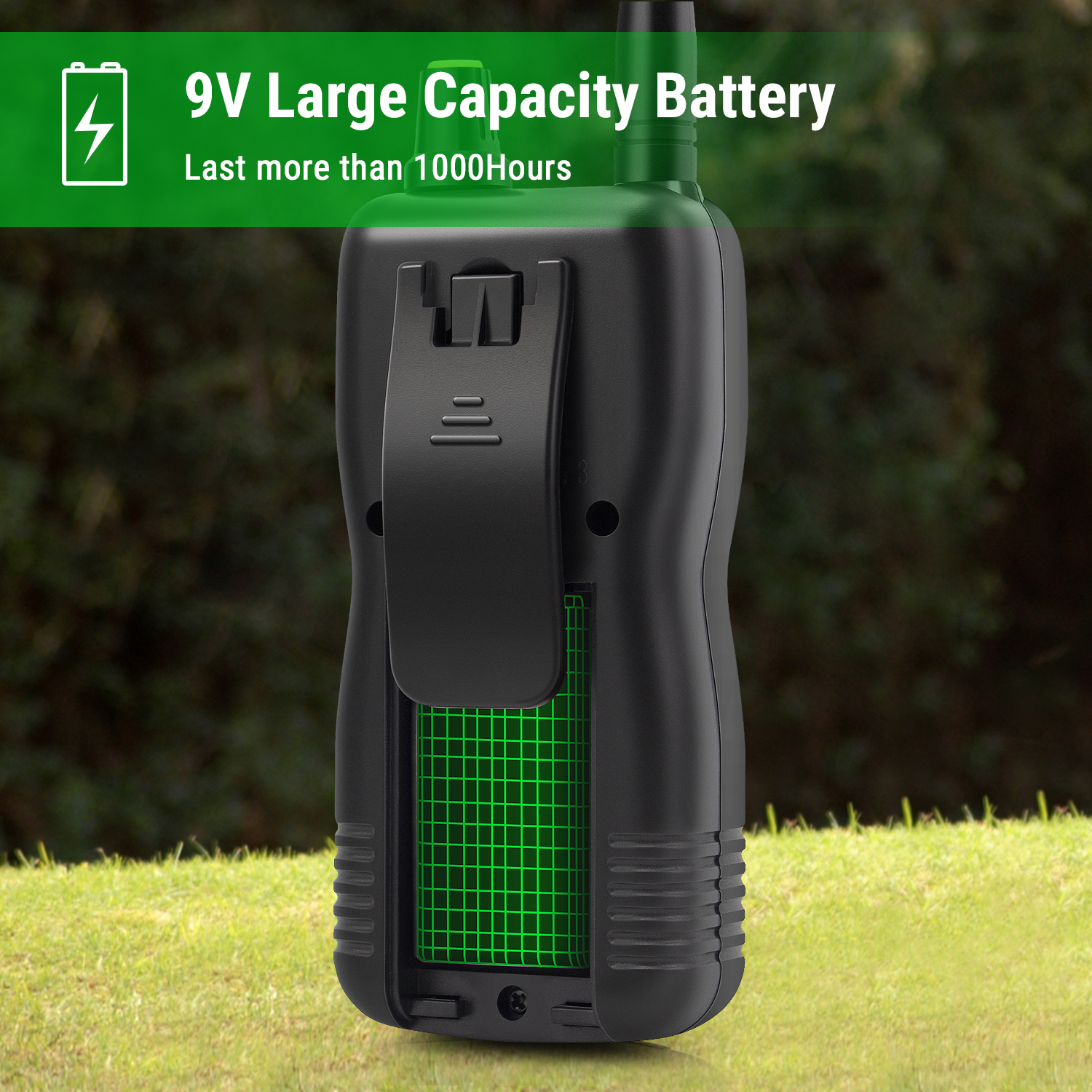 Control Up To 3 Dogs
● 900B system can be expandable to 3 Collar Receivers. (Additional receivers need to be purchased separately) ● Able to fit small, medium, large dogs form 5kg~50kg. Durable and adjustable nylon collar length is from 35.5CM to 60.9CM long.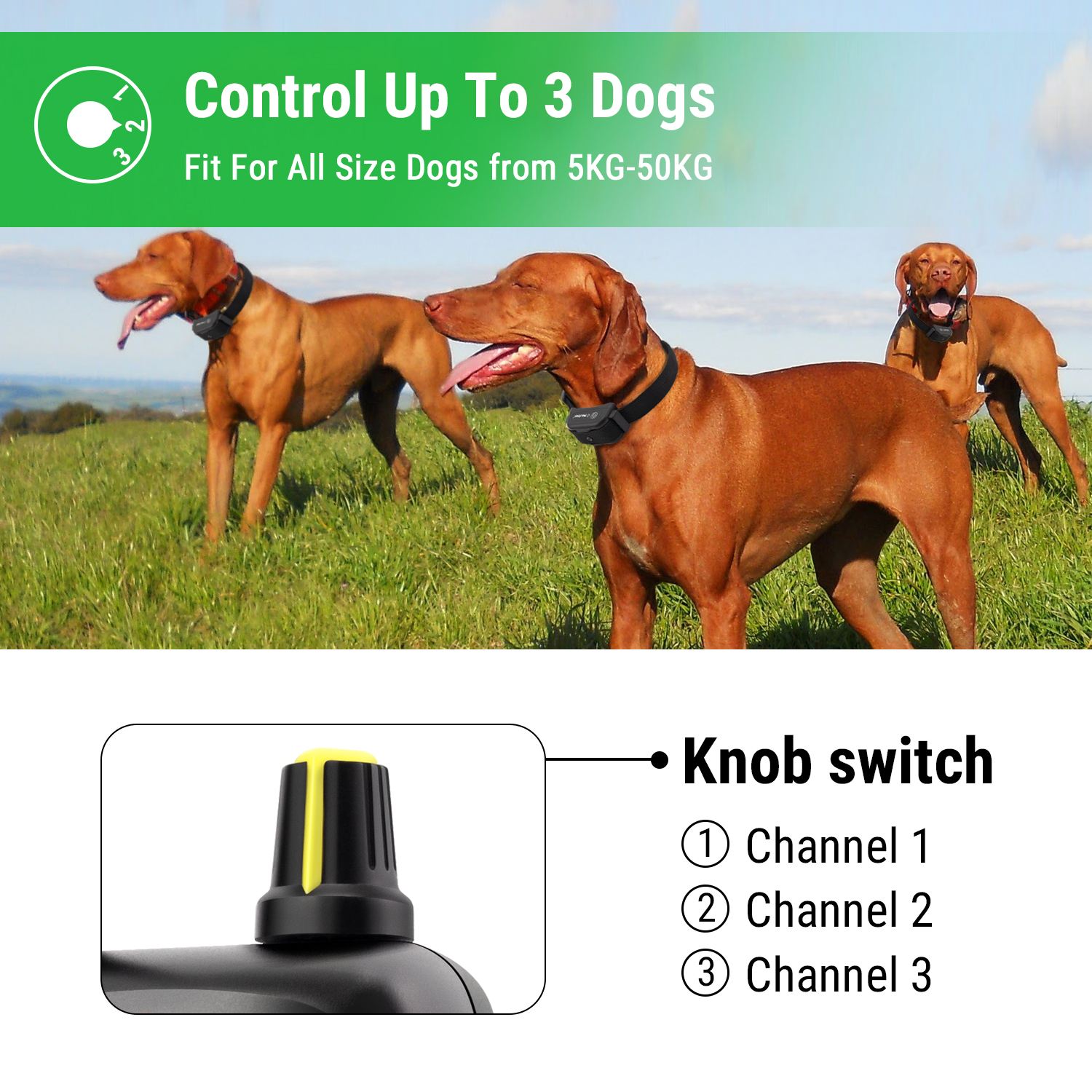 Package Content
1x Remote 3x Receiver 1x Charger 1xx USB Cable 1x Battery 3x Strap 1x Antenna 6x Contact Point 1x Testing Light