Is this hidden TP16 fencing system among the most cost-effective reliable for containment systems available today? A buried cable transmits a harmless radio signal!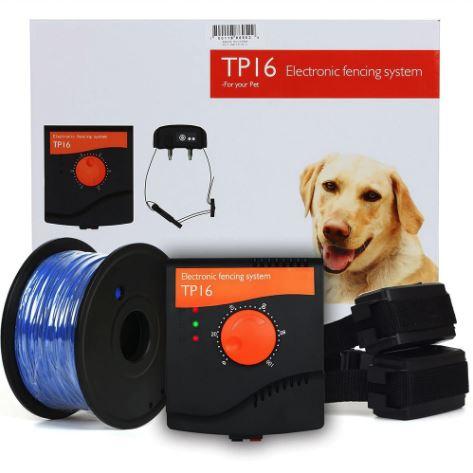 Allows your dogs to run freely outside your house and safely protect them from running off. The coverage area is 100% customizable up to 1.2 acres. Simply bury the wire around the designated area along with the included perimeter flags to begin training your dog.


When your dog approaches the limit, the signal causes the receiver of the dog's collar to give a warning beep first. If your dog is closer to the limit, the system will make a slight impact. If your dog continues, the system will emit stronger blows until your dog returns to the limit you have set. Your dog will naturally seek to avoid correction, and the content remains within the established limits!


It allows you to precisely control the width of the signal field with audible and visual wire break indicators.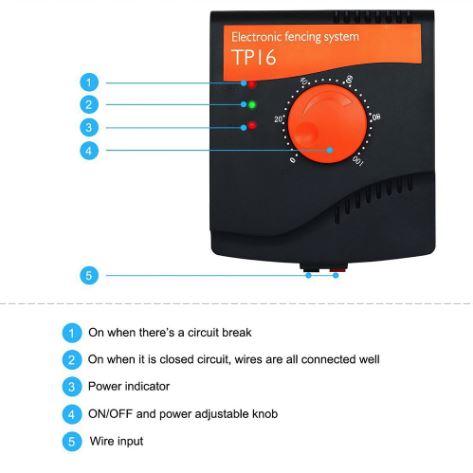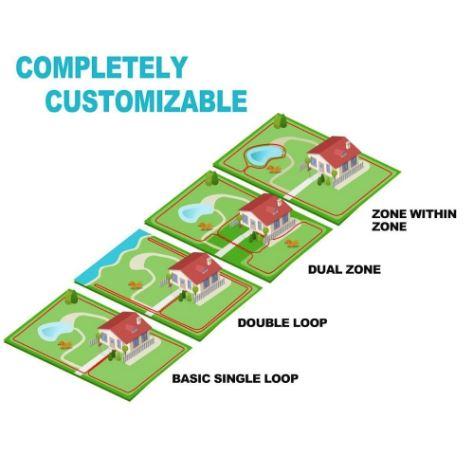 FEATURES AND BENEFITS


Proportional stimulus pulse: The closer your dog approaches the limit, the more intense the impact.
Progressive Stimulus tone: First a warning tone will be issued, then a shock stimulus after 4-10 seconds. If your dog continues to approach the limit, the shock stimulus will become progressive.
Wide Control Variable Field: Allows to precisely control the width of the signal field.
Audible and Visual cable break indicators: If your buried cable breaks, a loud sonic alarm will sound accompanied by a flashing light.
Speed Detection Anti-Operation: The faster your dog moves, the faster the higher the intensity level will be emitted.
Integrated Lightning Protection: Protects the transmitter from power surges caused by lightning.
Multiple Operation Collar: Add as many collars as you want to contain as many animals as you have. There is no limit to the number of collars you can control.
A range of up to 5000 square meters. (more than 1.2 acres)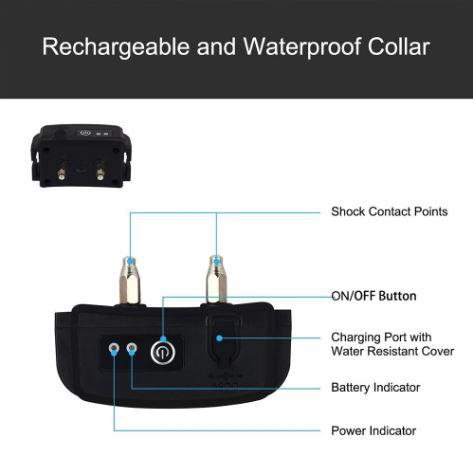 PRODUCT SPECIFICATIONS


Material:

 

Plastic
Item Type:

 

Electric Fence
Alarm sounds:

 

60-80dB
Receiver standby time:

 

500H
Receiver Voltage:

 

3.7V
Emitter voltage:

 

100-240V
Operating Frequency:

 

12.8KHZ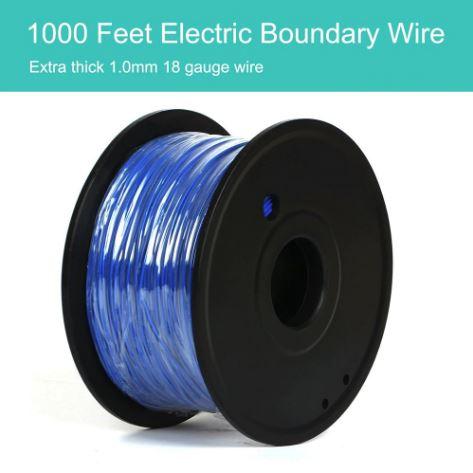 PACKAGE CONTENTS

1 x transmitter (wall-mounted)
1 x power plug
1/2/3 x adjustable receiver neck
1 x cable Limit of 300 meters(1.0mm cable)
2 x additional metal contact points
20 x training banners
1 x test bulb
4 x screws
1 x user manual