Warm, Dry, Built for Pullers
A lot of our larger dogs love the winter, but those not blessed with a long natural coat feel the cold just as much as we do. Help your dog through the rough winter months, prevent shivers and protect from frostbite and hypothermia during cold weather walks.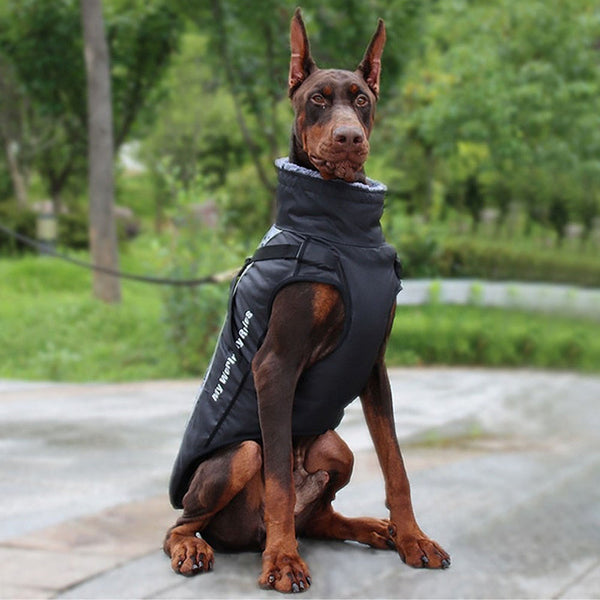 Warm, Adjustable, Waterproof
The DogSki Brawn is a warm waterproof ski jacket that doubles up as a harness. Designed for medium and large dogs, safe against pullers.
Multiple elastic bands to adjust to a perfect fit. Built to keep your pets dry and warm - autumn to spring.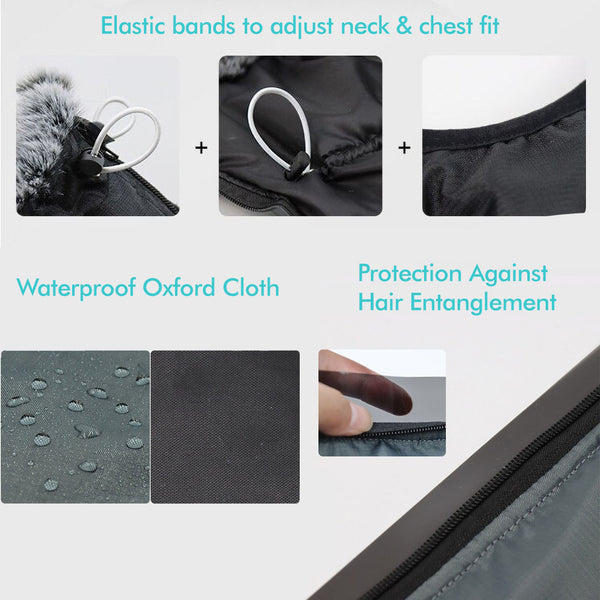 Premium Materials, Reflective Lining
Made with 100% waterproof lining on the outside, and a cotton composite on the inside. Foldable fur collar and large zipper made of high quality resin on the back enhanced by a hidden inside buckle.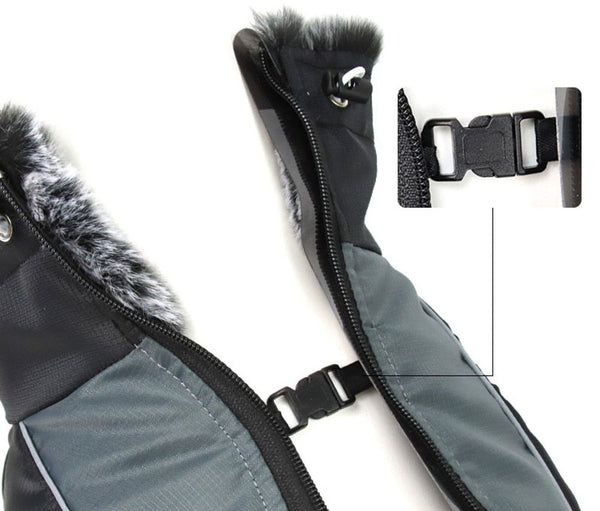 Size Chart
Please measure your pet's chest girth and back length when picking your size.