Volume: 2.5L
Size: 25.6*13.2cm
Voltage: 110-240V
Specification:
Comfort your furry baby
Camera will notify you when your pet trick or treat by motion detection. Know what's going on at home and keep your dog calm down.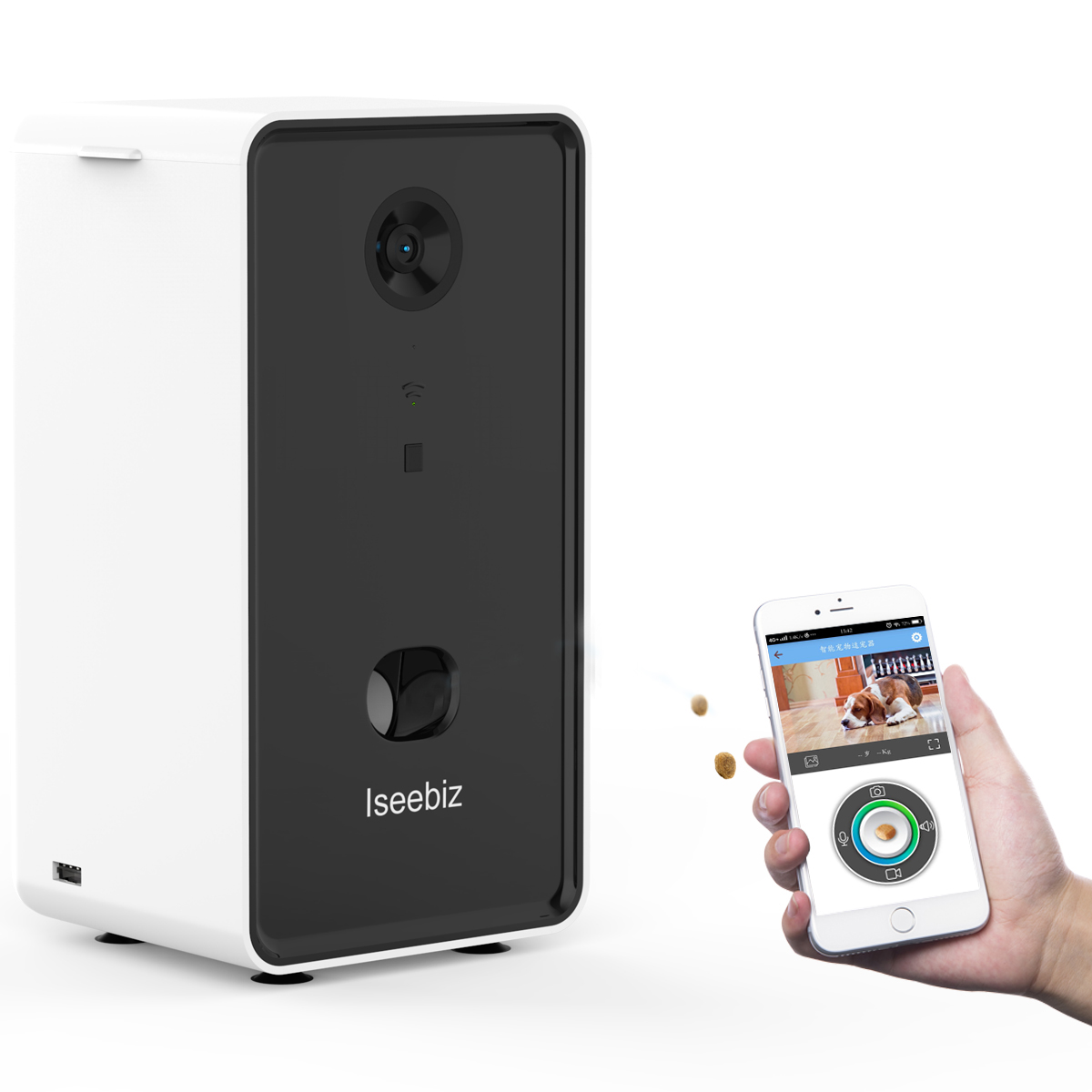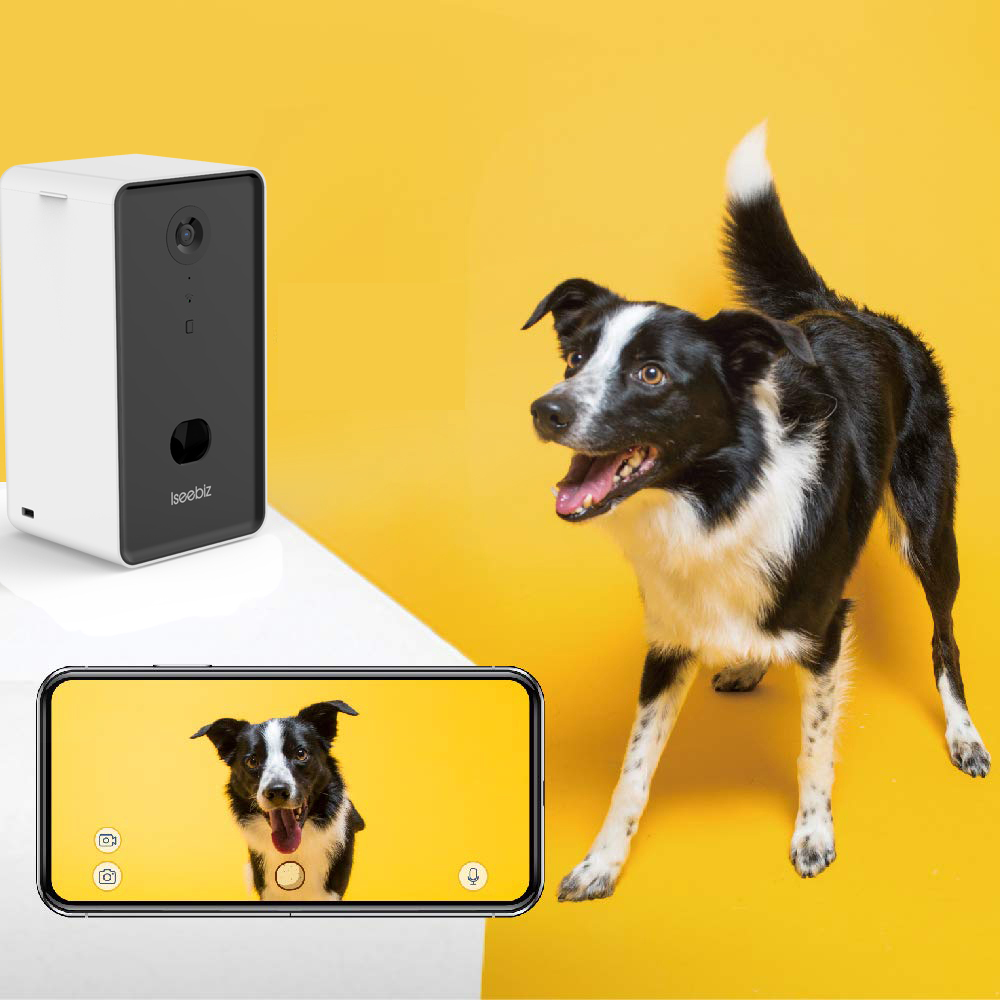 See your furry baby day and night
Iseebiz dog camera has a 1080p full HD camera with 4x zoom and 165° Wide-angle view. Clearly see your furry baby anytime through app.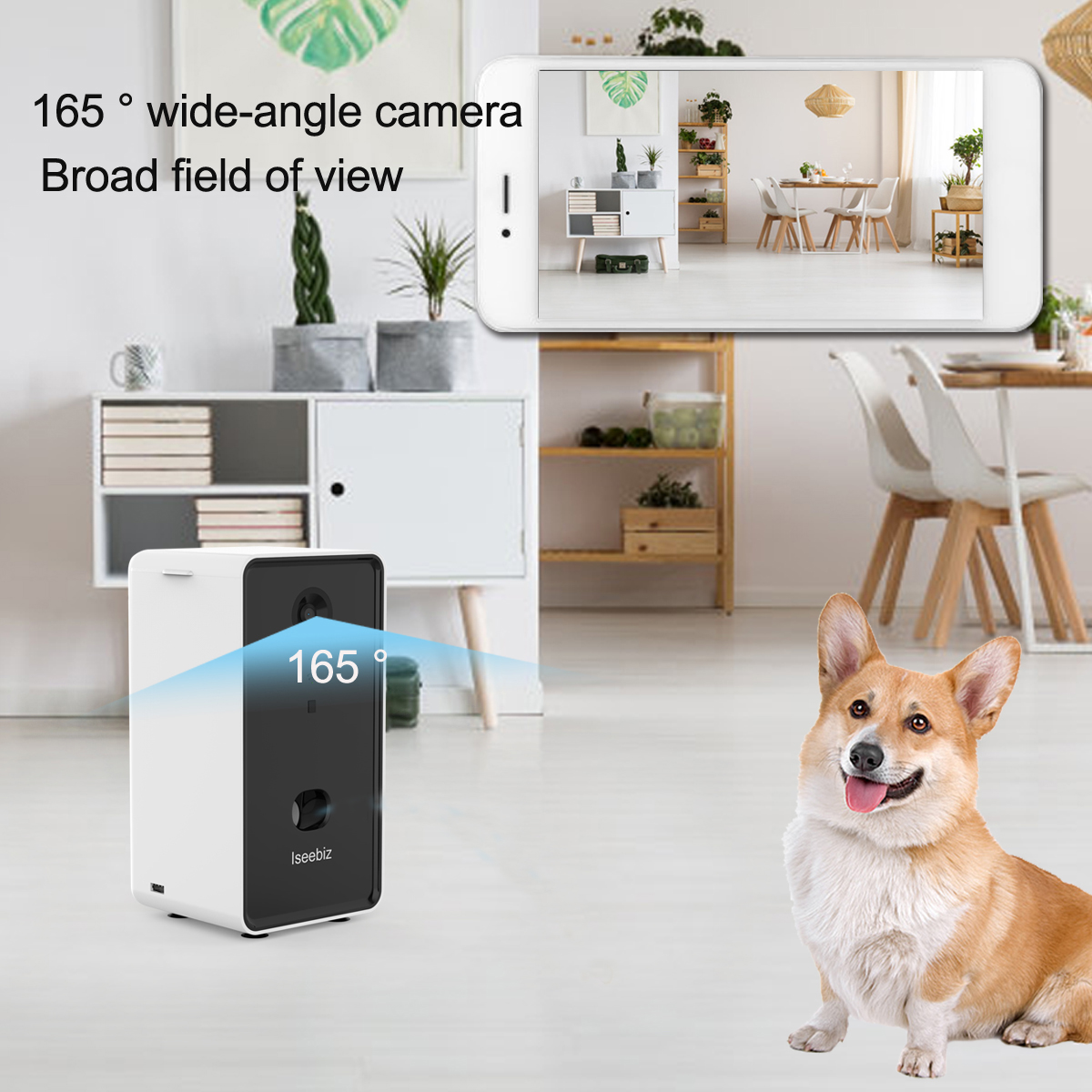 Play game & keep your dog energetic
Fill your dog's favorite treats and toss them out, let your cute dogs chase, stay excited and energetic. Or soothe them through treats when they are anxious.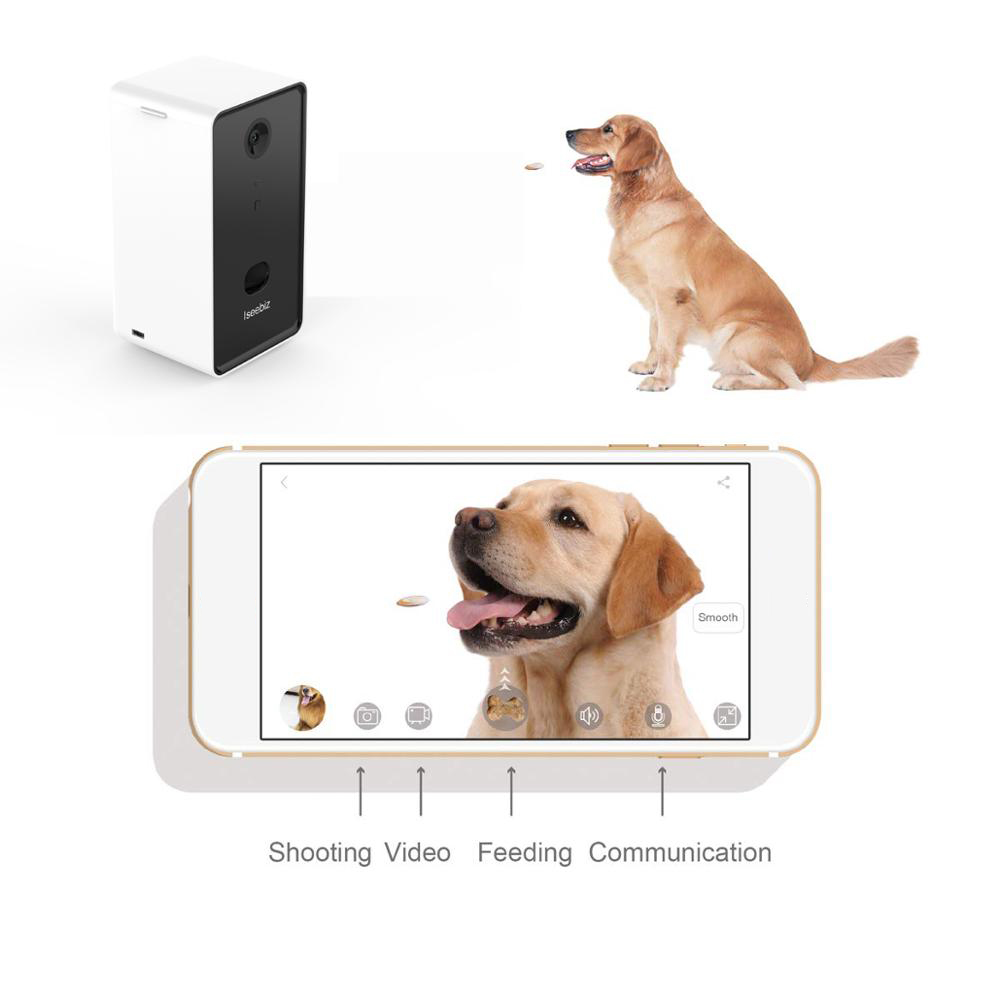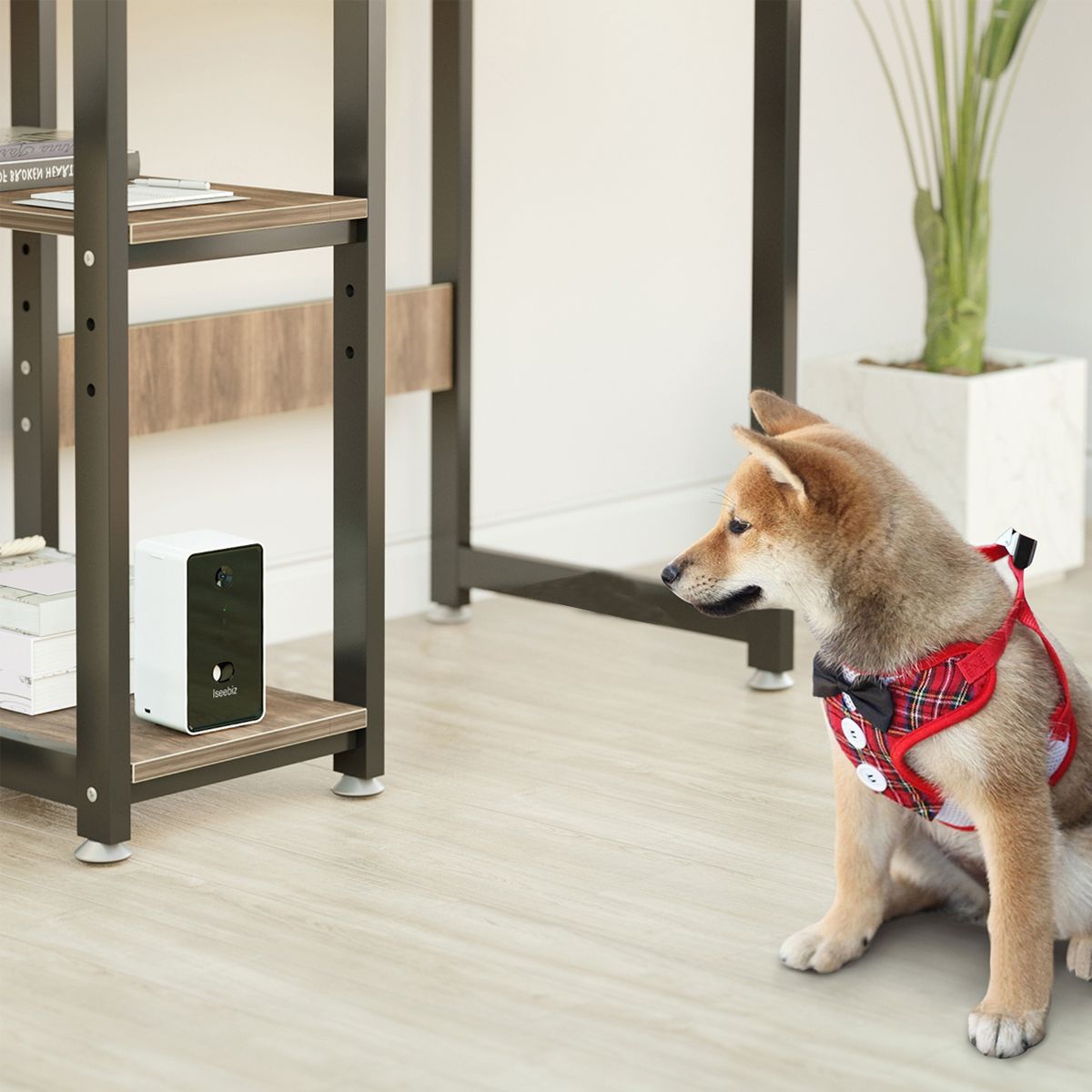 Concern and worries
When you are out, share furry babies news with you.