Why My Dog Needs This Wireless Dog Fence?
A pet-perfect yard is now perfectly easy without expensive fences or buried wires. Keep pets playing safely and happily in your yard and off the street. The wireless transmitter is tiny and portable (just needs an outlet!). The waterproof, rechargeable collars are our smallest yet. With easy training, custom collar settings, and protection up to 1640 ft, your best little friend gets the best in yard freedom.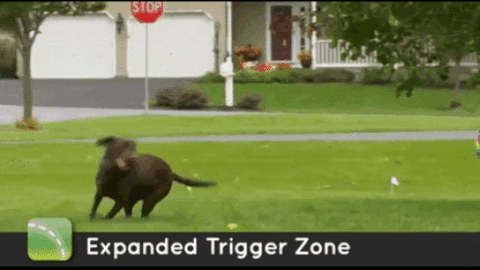 Key Benefits
Wireless Dog Fence - The digital wireless dog fence can help to train dogs to shape the habit of living in their own independent space, and keep your furniture and daily necessities clean and tidy, especially keep your pets away from the uneasy of living in a real fence. Make sure your dogs stay in the specified area, you will never have to worry about anything when you go outside. It can be widely used for dog training at home or field trip.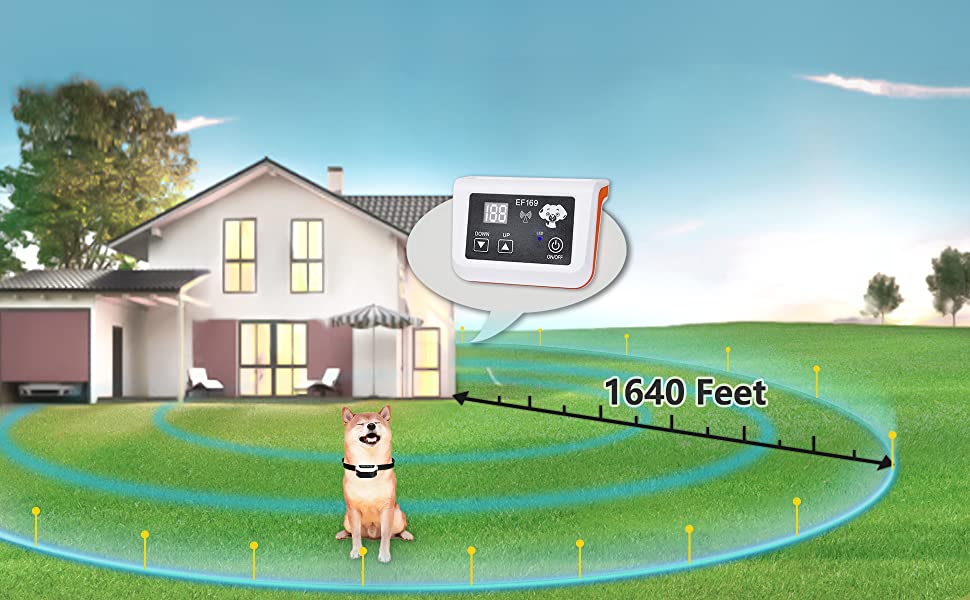 Intelligent Fence Area - This electric pet fence system is reliable and safe for pet training. It completely got rid of the trouble of wiring, and it's very convenient to establish a safe area of pet activities. With 50 levels of transmitter signal intensity to adjust the remote control range. Without signal interference and obstacles, the control range is radius 20-500 meters, and coverage is up to 78 hectares. In this large space, your dog can go everywhere freely and safely.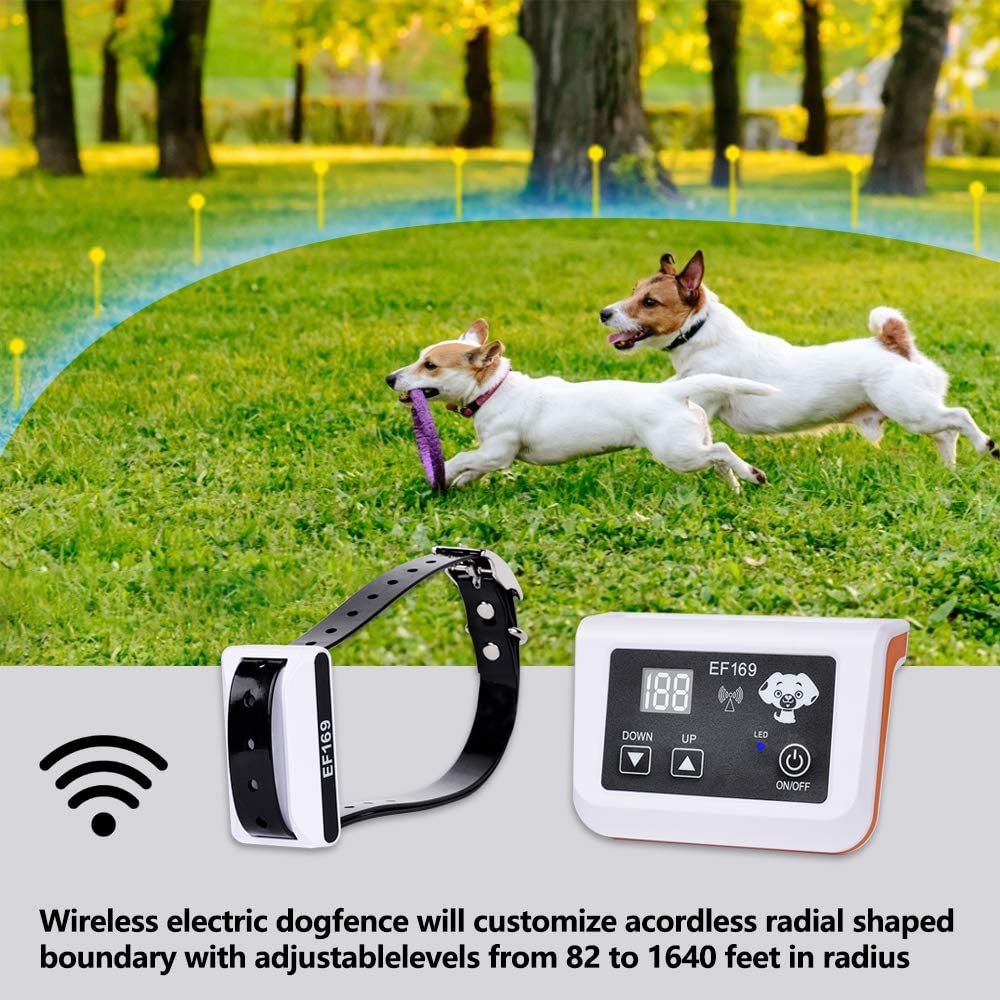 Rechargeable receiver collar - The transmitter has a built-in 2600 Ma lithium-ion battery, which is convenient for external use and can prevent the dog from wrong signals due to sudden power failure. The wireless receiver collar is equipped with high capacity durable battery which is rechargeable, and it is made of IP67 waterproof material , which means your dog can get wet in the grass, mess with the sprinkler or play in the rain with this electric dog fence system.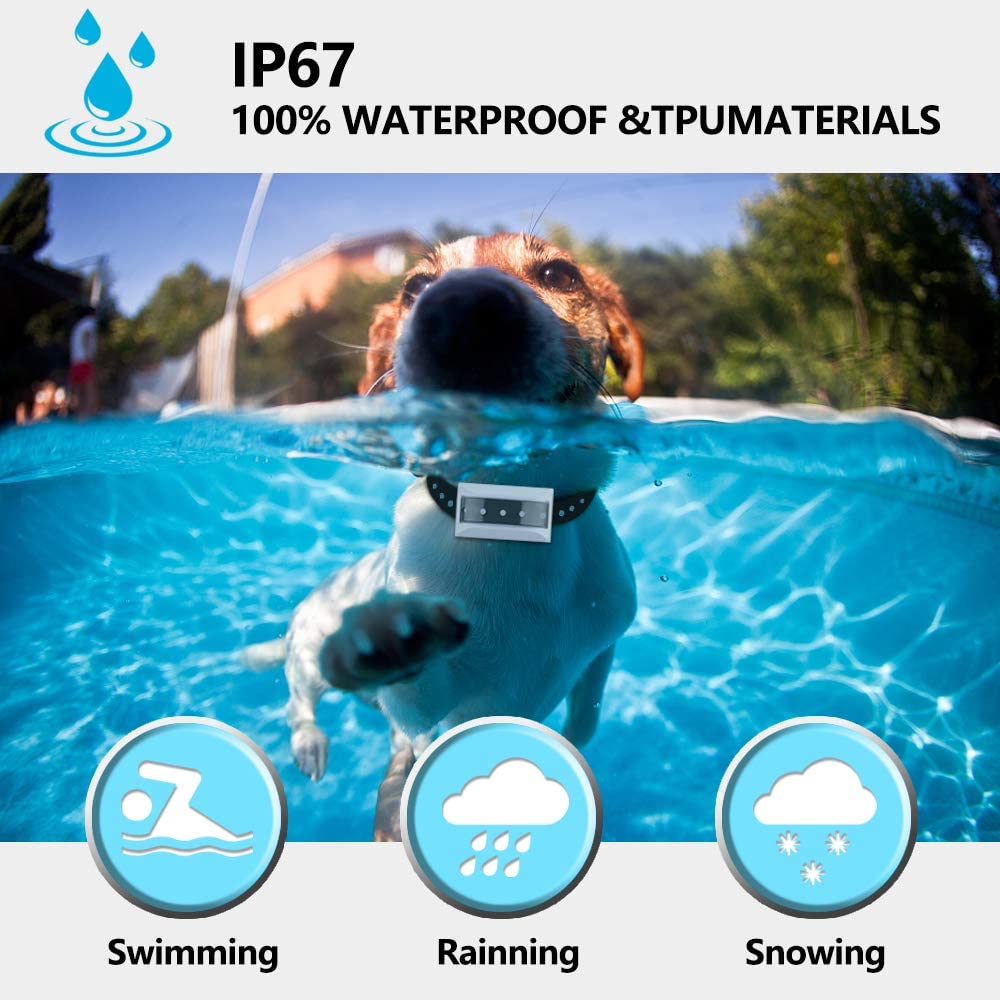 How it works - The system will start up automatically while your dog is running beyond the setting control range, the receiver will start working by issuing warning sounds every 2 seconds. Start static shock in low level after the third warning sound and increase the intensity of static shock gradually. If your dogs keep staying outside the specified area, the receiver will give up working after third cycle to prevent your dog form excessive punishment.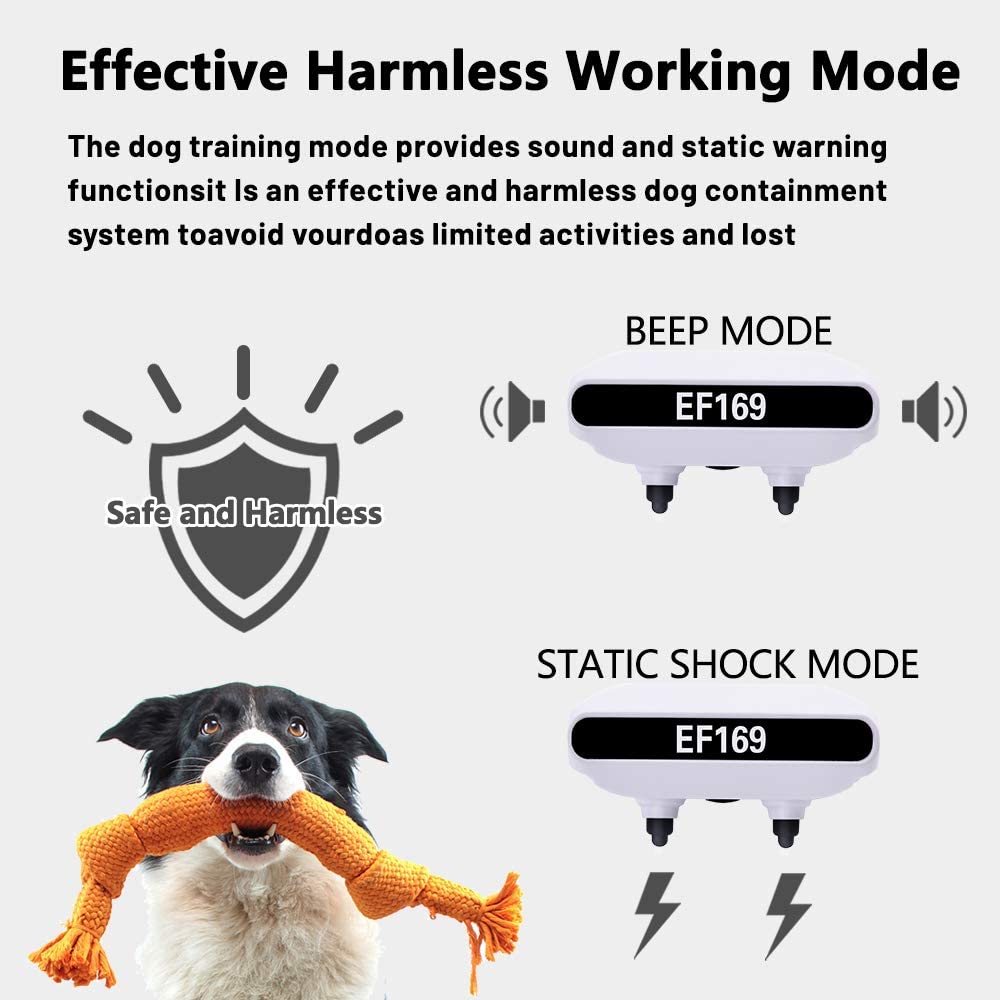 Thoughtful Design and Confident Purchase - The receiver operates at a voltage of 3.7V and emits static electricity, it will not harm the dog and its hair at all. The wireless design of the product can deal with all kinds of terrain. The function of anti loss alarm is added. The transmitter can remind 3 dogs of the anti loss alarm at the same time.The receiver has been added vibration function and replaced with silica gel column, which will make the dog more comfortable to wea.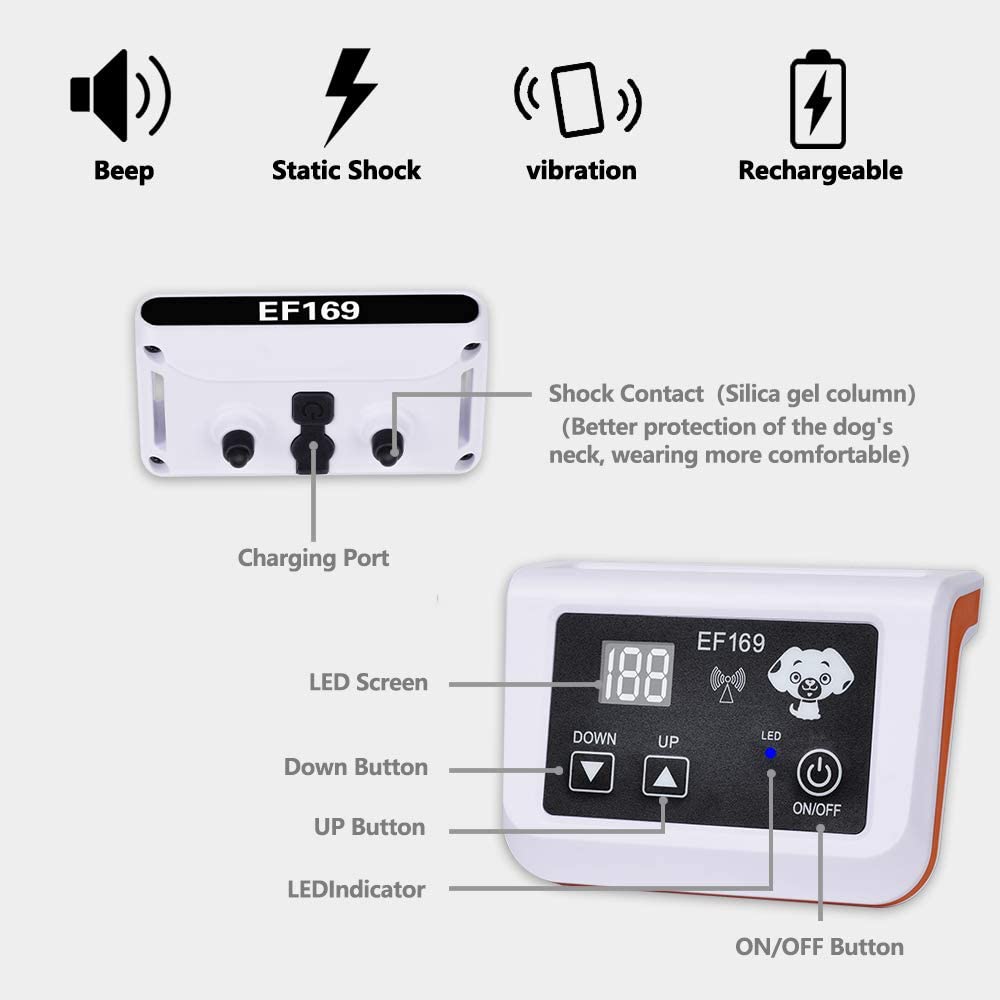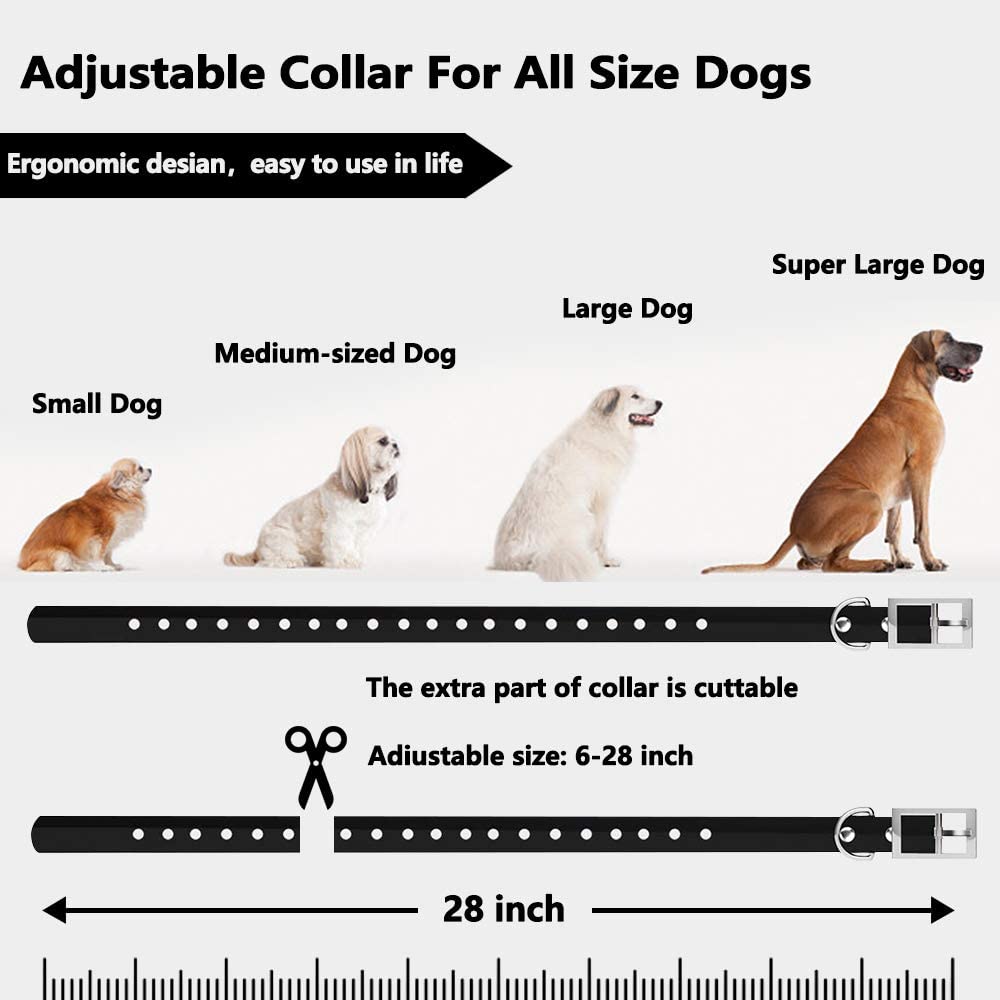 What's Included
Wireless Transmitter x1 yes

Wireless Receiver x1/x2/x3 yes
USB Charging Cable x1 yes
Power Adapter x1 yes

Training Flagpole x 20

LED Test Light x1 yes
Screws x2 yes
Plastic Anchors x2 yes
User Manual x1 yes